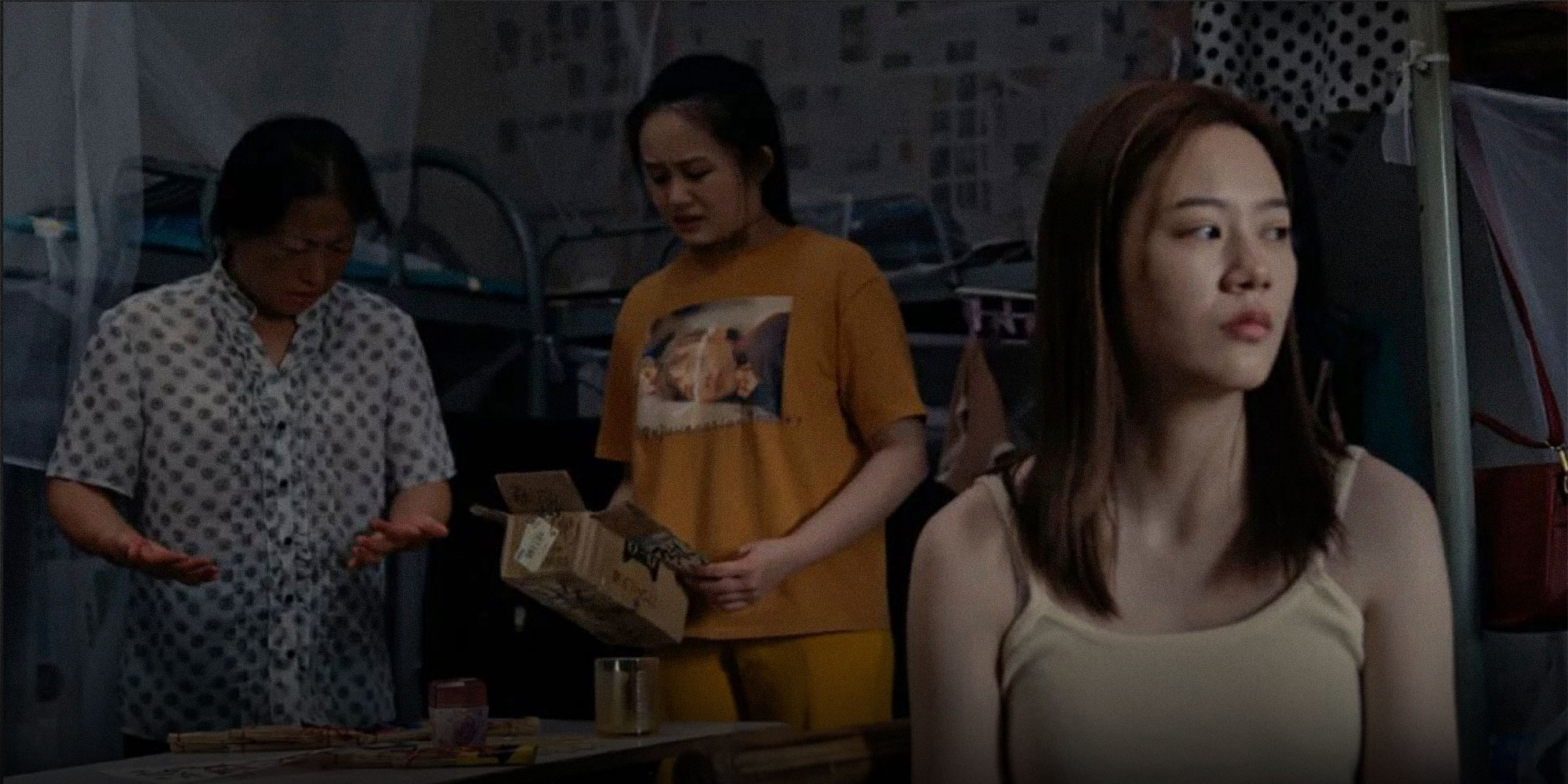 NEWS
Web Series Revisits Hostels Serving as Refuge for Migrant Women
Some private hostels gave long-term shelter to women who needed a home without denting their income.
A new web series is revisiting the forgotten stories of private hostels in many northern Chinese cities considered to be a refuge for migrant women, shining a spotlight on their strengths and struggles.
The 14 episodes, each two minutes long, of "Three Yuan Women's Dormitory" follow the stories of women who moved into the eponymous hostel after cutting family ties. There, they find other women in similar situations and have formed a close-knit community of their own.
Known for daily rates of as little as 2 yuan (3 cents), such private hostels mostly existed in northern cities, with some only accommodating women, though it's unclear if they're still in operation. Many were located near train stations, providing migrant workers with temporary shelter, while those escaping personal issues — from unwanted arranged marriages to domestic violence — stayed in the hostels for longer.
The series, which was released on short video platform Kuaishou last month, is adapted from real-life stories published on "Girls Don't be Afraid," an online platform that regularly publishes articles to raise awareness of women's safety. One of the stories is by Gu Yue, who wrote about her experiences running away from her stepfather's house at the age of 19 and living in an eight-bed dormitory in the northeastern city of Harbin, where she bonded with a group of women from all walks of life.
"My roommates are people of different ages, from young people who have just graduated to middle-aged and older people who have come to work," Gu wrote in the 2021 article. "But they all have one thing in common — they have no money. As time passed, I realized that I wasn't the one with the most miserable life."
Using Gu's story as an anchor, "Three Yuan Women's Dormitory" aims to raise public awareness about a broader range of contemporary women's issues, including domestic violence, forced pregnancy, and pickup artists, Tian Jing, the series' screenwriter and founder of "Girls Don't be Afraid," said in her Kuaishou post.
"Each detail in the story comes from our readers' real experiences," Tian said. "We want to synthesize these scattered stories into a TV series, so that more people will know how to avoid being victimized."
Prior to Tang's series, director Qi Xiaoguang had first released a documentary showing the plight of women in his 2010 film "Two Yuan Women's Dormitory." Qi took five years to document the lives of over 20 women who squeezed into a dormitory room measuring less than 50 square meters in the northeastern province of Jilin, most of whom were either abandoned by their children or husbands.
The hostel in Jilin was set up by a woman named Sun Shiqing in 1998 after finding that women, mostly with little or no income and personal problems, faced difficulties in finding affordable places to live. As a divorcee who was working to raise her son, Sun said she understood their problems and thus came up with the idea of the hostel.
Sun's hostel shut down in 2020 after the 68-year-old could no longer maintain the hostel due to health reasons, according to domestic media reports.
Editor: Bibek Bhandari.
(Header image: A still from the online series "Three Yuan Women's Dormitory." From @女孩别怕 on WeChat)