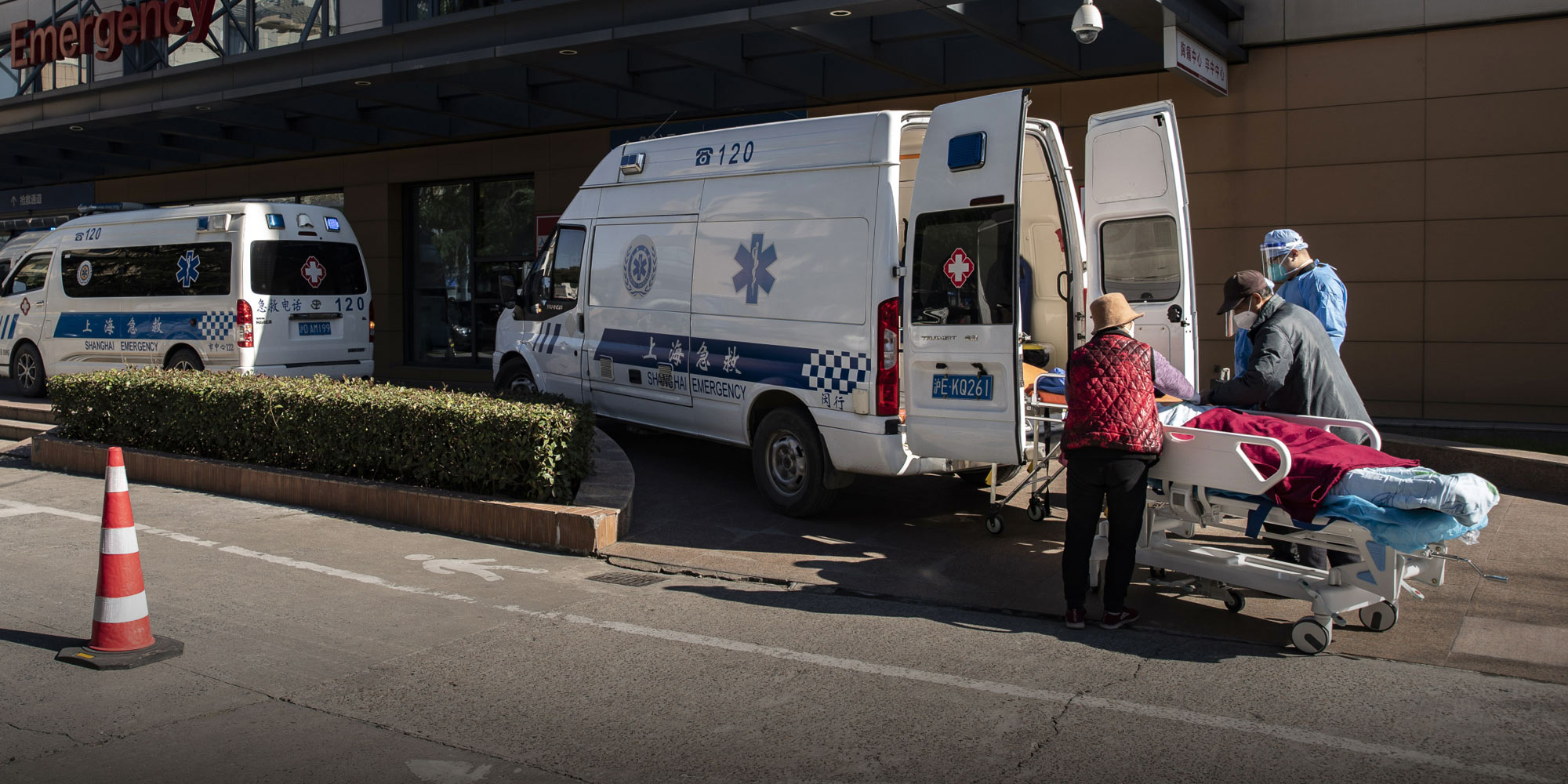 NEWS
Shanghai Expands Health System Capacity Amid COVID Surge
Community health centers and volunteers are helping to relieve pressure on hospitals.
The Shanghai government has accelerated efforts to coordinate medical resources and recruit volunteers to ease the burden on health care workers, as rising COVID-19 cases overwhelm the city's medical system.
The city has allocated more medical staff and expanded emergency departments to cope with the surge of patients. Hospitals have also introduced a patient diversion system that prioritizes those requiring hospitalization, the city's health commission told China Daily last week.
Meanwhile, authorities have encouraged residents with mild symptoms to visit nearby community health centers to ease congestion at hospitals. Since Dec. 19, a total of 2,594 community health centers and village clinics across the city have put their fever clinics into operation, with some even expanding them across multiple floors.
In order to accommodate a large number of patients, a health service center in Baoshan District has even converted a 180-square-meter bike parking space into a fever clinic.
"We managed to install all the essential equipment including computers and connect the cables to the medical insurance system just before the cold wave hit," Gao Feng, the deputy director of the health center, told local media.
The community health centers appear to have relieved the pressure on the major hospitals. On Dec. 24, more than 40,300 fever patients visited community health centers, while hospitals saw such patients drop to 18.7% from a recent high of 58%, according to the media report.
The surge in COVID-19 cases also overwhelmed the emergency hotline. On Dec. 23, the hotline received 51,852 calls, resulting in 5,101 ambulance trips, an increase of 33.5% from the previous week, according to the city's health commission.
As of Dec. 24, more than 80 volunteers, including bus drivers and sports teachers, had been trained to join the emergency center in Songjiang District in various capacities.
"We received help from all walks of life soon after sending out a recruitment notice. This is very heartwarming," Xie Wenzhong, a staff member at the emergency center, told The Paper, Sixth Tone's sister publication. "Join us is to fight a hard battle. We are on duty the whole day."
(Header image: People transport a patient into the emergency room of a hospital in Shanghai, Dec. 23, 2022. Qilai Shen/Bloomberg via VCG)