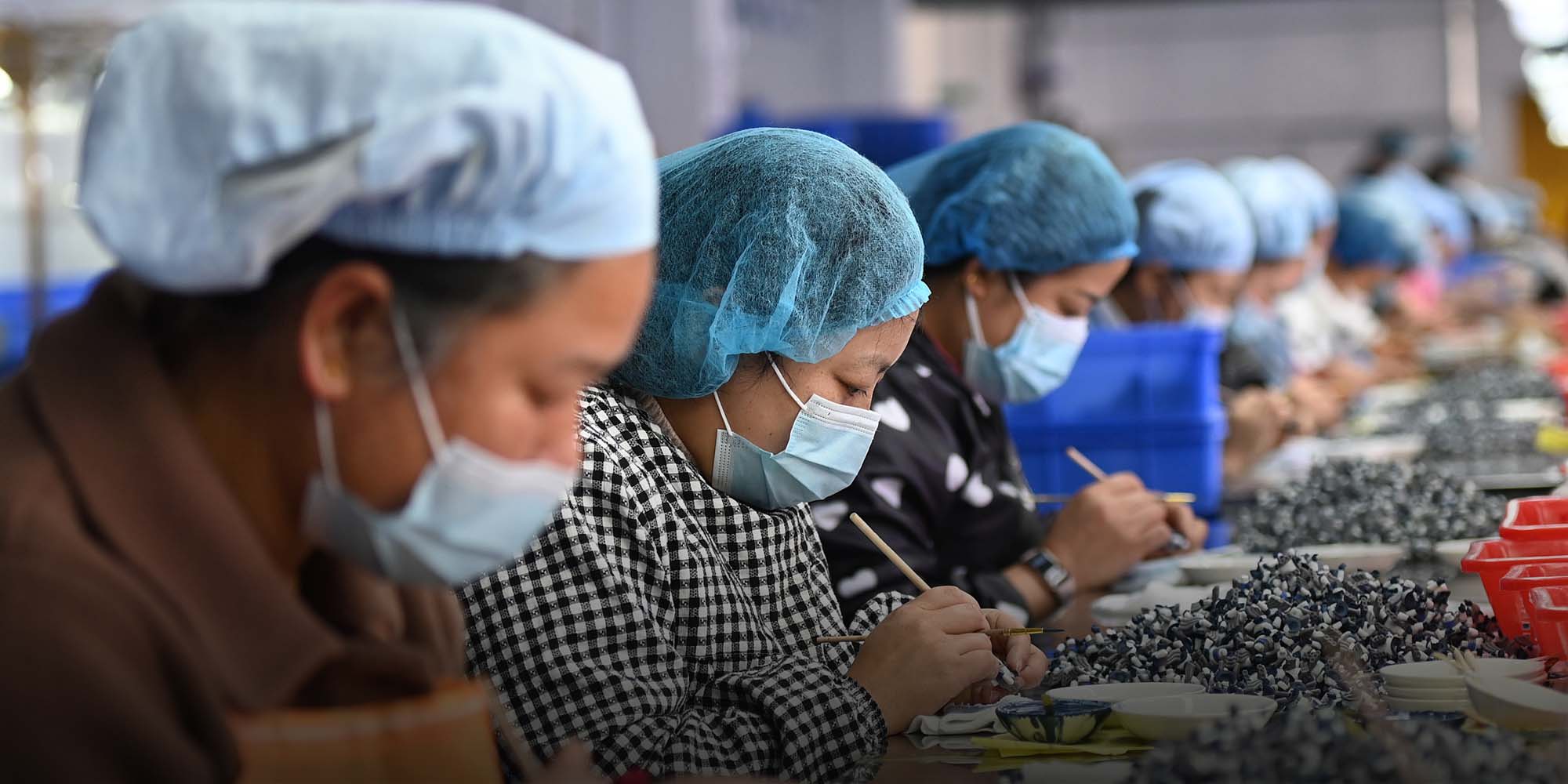 NEWS
China's Workforce Is Aging, New Report Finds
The average age of the country's labor force in 2020 was 39, nearly four years older than it was in 2001.
China's workforce is growing older and shrinking faster, a new report has found, adding pressure to the recovery of the world's second-largest economy three years into the pandemic.
The average age of the country's labor force in 2020 was 39, nearly four years older than it was two decades ago, domestic media reported Wednesday, citing the report. The workforce was particularly aging faster in urban areas, more so in the past decade.
The report was released by the China Center for Human Capital and Labor Market Research at the Central University of Finance and Economics on Dec. 11 and is based on data published by the National Bureau of Statistics and surveys carried out by universities between 2001 and 2020.
The new figures come at a time when China is facing record-low birth and marriage rates in a rapidly aging society, despite policies encouraging young people to get married and have more children. By the end of 2021, people aged 60 and above accounted for about 19% of the country's total population, with the demographic estimated to grow to over 30% around 2035.
People aged between 46 and the retirement age — 60 for men, 55 for female cadres, and 50 for women in blue-collar jobs — accounted for about 34% of the workforce in 2020, up from 21.7% at the beginning of this century, according to the report. Data showed that China has faced a labor crunch since 2013, with the total number of workers declining at an average annual rate of 0.4% between 2013 and 2020.
While more older people are ready to reenter the workforce either out of necessity or not wanting to stay idle, they face a range of difficulties from ageist attitudes to a lack of legal support, with experts urging authorities to set up a flexible retirement system.
Meanwhile, young people have found it hard to join the workforce amid intense competition and the economic slowdown, as many small and medium-sized businesses struggle to stay afloat due to the pandemic.
In November, the country's urban youth unemployment rate for those aged between 16 and 24 hit 17.1%, a drop from the record high of nearly 20% in July but still 2.8 percentage points higher than the same period last year.
Editor: Bibek Bhandari.
(Header image: VCG)