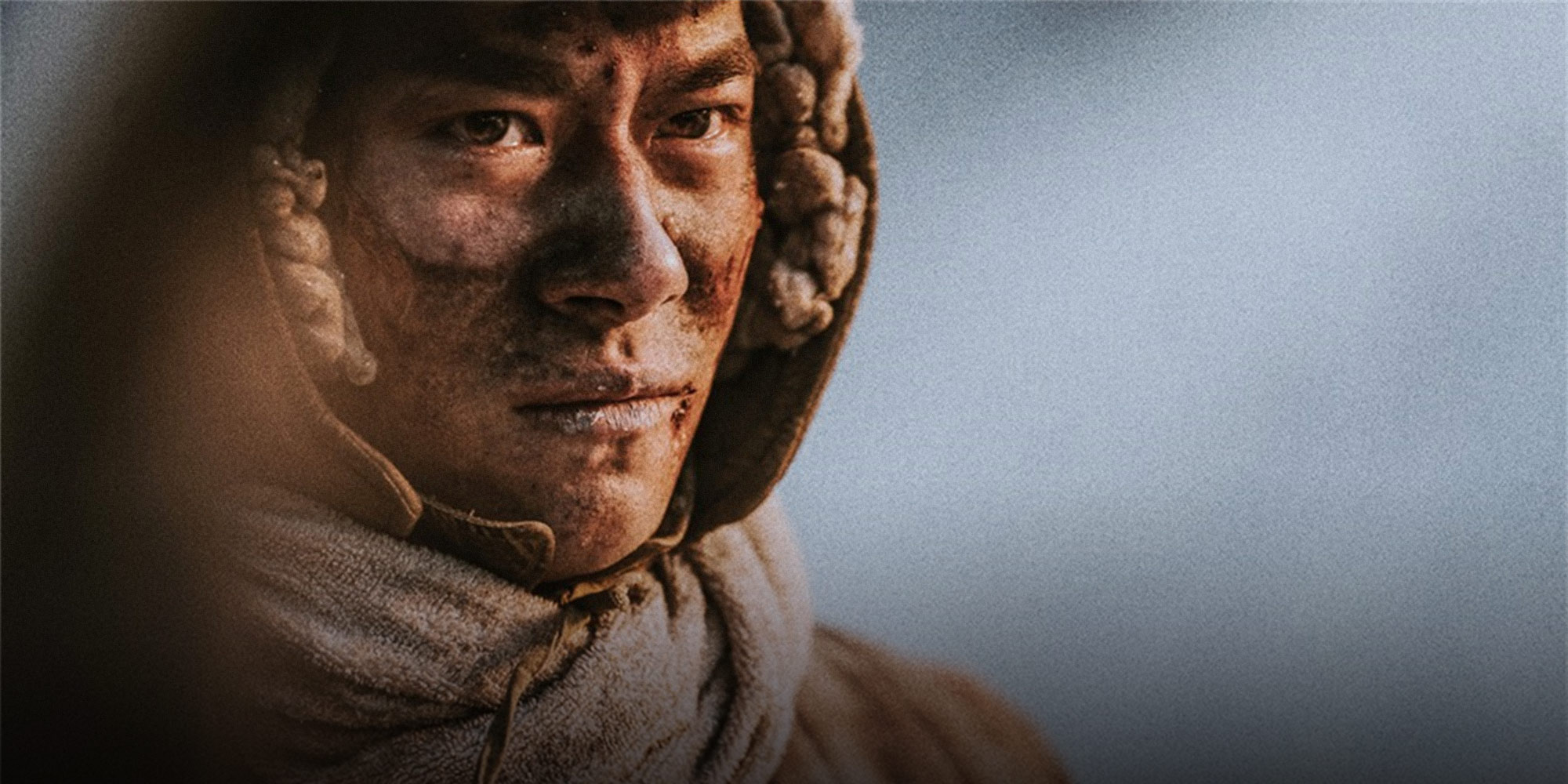 VOICES & OPINION
China's Box Office Malaise in Four Films
Ideology continues to rule the box office, but cracks in the facade are starting to show.
After "Avatar: The Way of Water" debuted to lower-than-expected box office returns in China, Yu Dong, CEO of Bona Film Group, declared that Hollywood filmmaking was losing its grip on Chinese audiences. "Recent years have seen a rise in American sci-fi films and comic adaptations, which are drifting further from the habits of Chinese filmgoers," Yu declared at the Hainan International Film Festival in mid-December.
Hollywood's struggles in China are by now well known. Over the past several years, a combination of increased ideological control, fewer screenings of foreign films, and Chinese audiences' embrace of domestic blockbusters have frustrated the American film industry's ambitious plans and led to renewed concerns about China's "decoupling" from the global film market.
What this framing misses, however, is the deep and growing divide within China about what exactly constitutes Chinese filmmaking. At the Hainan Film Festival, Yu argued that Chinese audiences "want to see Chinese people's stories and Chinese people's emotions." The rise of the "main melody" patriotic blockbuster seems to bear that out. But "Return to Dust," a sleeper hit about rural poverty, disability, and perseverance, was heavily criticized in some corners for its overly realistic — and overly negative — portrayal of life in the countryside. Below are four films that reflected the biggest trends in China's film industry in 2022.
"The Battle at Lake Changjin: Shuimen Bridge"
What if you remade the Marvel Cinematic Universe, but replaced the Avengers with the People's Liberation Army? The answer would look a lot like "The Battle at Lake Changjin: Shuimen Bridge," a sequel to last year's Korean War epic "The Battle at Lake Changjin."
The "Lake Changjin" series reflects the growing merger of political messaging and blockbuster filmmaking in China. The trend began in 2009, with director Huang Jianxin's "The Founding of a Republic." Although "Founding" lacks the post-"Wolf Warrior" machismo of "Lake Changjin," its star-studded cast nevertheless helped it compete with Hollywood blockbusters like "Transformers 2" and laid the groundwork for today's commercialized "main melody" films.
Ironically, Huang got his start in the 1980s and '90s making black comedies with strong social and political critiques. He's not the only onetime rebel to make his peace with China's changing film landscape. The China Film Association now assigns tasks directly to directors and their companies, and many established filmmakers have proven willing partners given the potential political and economic benefits. Yu, whose Bona Film group produced the "Lake Changjin" series, has called main melody filmmaking both a necessity and an inevitable choice for Chinese film companies.
For now, the "Lake Changjin cinematic universe" of patriotic war films is still a joke. And there are growing signs of audience fatigue at the main melody boom. "I lost my desire to go to the cinema with all the main melody films released after 'The Battle at Lake Changjin,'" one highly upvoted comment on social networking site Douban reads.
"Return to Dust"
An arthouse film about a pair of elderly disabled people in the northwest Chinese countryside, "Return to Dust" was a sleeper hit — and the most debated film of 2022.

While the film's abrupt disappearance from cinemas attracted the most headlines, the more interesting debate involved questions of class and artistic style. Almost no one could agree on the meaning of director Li Ruijun's latest work. On the left, fans praised "Return to Dust" for its empathetic, Marxist portrayal of the rural masses, while critics complained Li's vision of the countryside was too bourgeois. In film circles, critics sparred over whether the movie authentically represented rural China, or whether it simply regurgitated Western stereotypes of the Chinese countryside.
At the heart of the debate is a long-standing quandary. The 1980s and '90s produced arthouse smashes like Chen Kaige's "Yellow Earth" and Tian Zhuangzhuang's "The Blue Kite." Soon after, the more low-key "sixth generation" of directors' sharp social commentaries won plaudits at festivals around the world.
But neither group won over the general public, and audiences continue to have little taste for stories about the darker side of life in China. To many Chinese, the national tragedy of the colonial period never truly ended, and the international fame of art films that depict China in a negative light has only reinforced many filmgoers' beliefs about Western prejudices against their homeland.
"Moon Man"
For years, Chinese filmmakers have been promising to make a world-class blockbuster film, one with spectacular visual effects, sophisticated storytelling, stars, and a budget to match. The COVID-19 pandemic has put a dent in those plans — and the industry as a whole — but this year's "Moon Man" shows that some producers are still dreaming big.
Mahua FunAge, Moon Man's primary production company, was founded in 2003 to produce in-person comedy shows. Their film debut, 2015's "Goodbye Mr. Loser," was a low-budget comedy in the vein of a "Saturday Night Live" spinoff movie.  
Seven years later, they took arguably the biggest swing of any production company in the country. Their ability to do so is a testament to their business model, which remains built around cheap, low-stakes comedies. As bigger studios struggled to recover from a combination of tighter tax enforcement, COVID-19, and content regulation, Manhua continued to churn out films.
It's only natural that, after seven years, the company would take a crack at something bigger. While the prospects for China's film industry remain cloudy at best, the success of "Moon Man," which grossed nearly half a billion dollars worldwide, offers at least some cause for optimism.
"Avatar: The Way of Water"
The sequel to the highest grossing film of all time, "Avatar: The Way of Water" may be the most important Hollywood film of the year. It's also a barometer for Hollywood's prospects in China, with film industry observers watching closely for any sign that Chinese cinemas will continue to diverge from the international market.
In the last decade, an average of 50 international films a year have been imported into Chinese cinemas. That figure dropped dramatically after 2020, however. In 2021, only 25 foreign films were shown in China.
Interpretations for the drop vary, from a renewed emphasis on ideology to collateral damage from the U.S.-China trade war. (The Chinese government has never offered an official explanation.) In 2022, Chinese audiences missed out on a number of major Hollywood films, including "Top Gun: Maverick," "Black Panther: Wakanda Forever," and "Spider-Man: No Way Home."
That's why the premiere of "Avatar: The Way of Water," on the same day in China as in the United States, came as a relief to the industry on both sides of the pacific. "If this film doesn't make it to Chinese screens, it will be a replay of China missing out on the Industrial Revolution," wrote one influential blogger last month. That's an overstatement, but any sign of a thaw is welcome news.
Editors: Cai Yineng and Kilian O'Donnell.
(Header image: A still from the 2022 film "The Battle at Lake Changjin: Shuimen Bridge." From Douban)