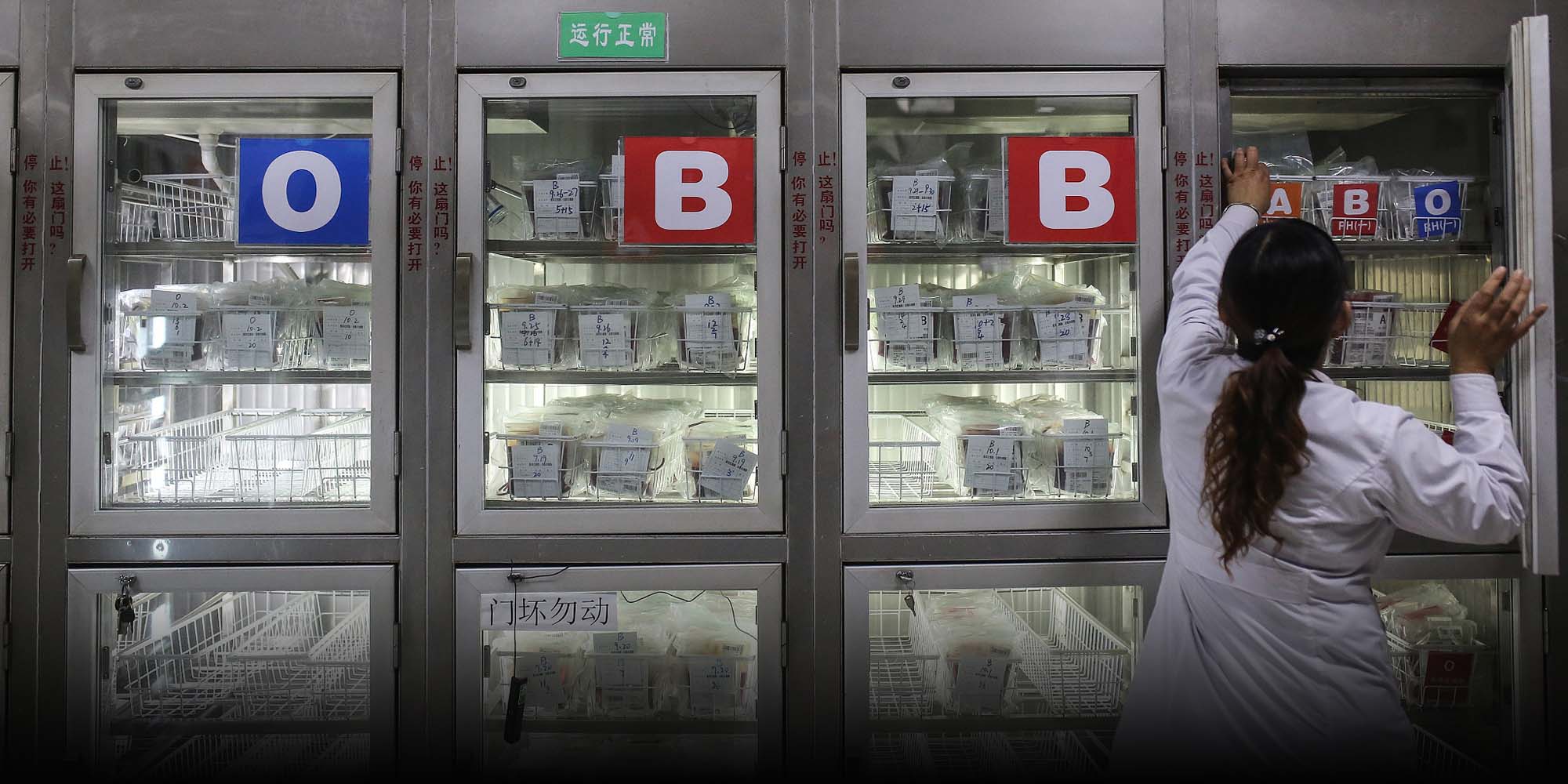 NEWS
China Sees Looming Blood Shortage as COVID Spreads
Donors have dwindled in at least eight provinces, with many staying away from crowded spaces due to the coronavirus surge.
China is facing a blood supply shortage at hospitals amid a major coronavirus outbreak despite the country's top health authority relaxing stringent curbs deterring certain COVID-19 patients from donating.
The National Health Commission canceled a ban restricting asymptomatic carriers and those from at-risk areas from donating blood, according to a revised COVID protocol on blood donation released Sunday. Those sick with mild symptoms can also donate seven days after they last tested positive, unlike before when they had to wait for six months, even amid a lack of research indicating whether the virus is transmissible via blood transfusion.
The announcement came as at least eight provinces have declared a blood crisis since early December, with the number of donors decreasing dramatically, domestic media Caixin reported Sunday. The regional blood center in the eastern province of Jiangsu on Tuesday said that the overall stock had dropped to a dangerously low level, as the supply of type A blood could only meet clinical needs for three days.
"Many blood donation campaigns at universities and public institutions have been scaled down or canceled due to the previous restrictions on large gatherings, while many individuals are also afraid of getting infected amid the outbreak," a spokesperson for the Jiangsu Province Blood Center told Sixth Tone on Monday. "The number of donors and the amount of blood collected in December decreased by 57% and 54% year-on-year, respectively."
Authorities in the eastern province of Shandong also announced on Dec. 9 that they were facing similar issues, with an extremely low supply of A and O blood types. A blood collection center in Guangzhou urged local residents for help, offering incentives such as masks, antigen test kits, and shopping vouchers in exchange.
A Shandong-based resident, whose mother is currently hospitalized for ovarian cancer and leukemia, told Sixth Tone the hospital where she is being treated is short of platelets and she had failed to secure blood cells at the local blood center.
"I feel really anxious since the level of platelets in her body is extremely low right now," the 34-year-old said. "The blood is crucial for continuing her life and medical treatment."
The blood shortage adds to the mounting concerns over the country's ability to tackle surging COVID cases, especially in protecting critically ill patients after loosening its long-standing anti-virus curbs. With mass testing stopped, it's nearly impossible to determine how widespread the outbreak is, though some models estimate there will be 800 million infections in the next three months.
The rising infections have posed challenges to the country's health care system, especially those in rural areas with inadequate resources and personnel compared with bigger cities. And even as the central government has ordered local governments to build more fever clinics and adjusted its blood donation guidelines, they haven't been able to completely allay concerns.
The spokesperson from the Jiangsu Province Blood Center told Sixth Tone that the number of donations has barely changed so far, as many people were afraid of being infected. This has limited them from coming to designated locations to donate blood.
China enacted its Blood Donation Law in 1998, upholding voluntary non-paid donations, and though the number of donors has significantly improved in recent decades, the supply hasn't been sufficient enough. In 2021, the nationwide blood donation rate was 1.2%, behind the average of 1.6% in middle-income countries, according to the National Health Commission.
Editor: Bibek Bhandari.
(Header image: VCG)