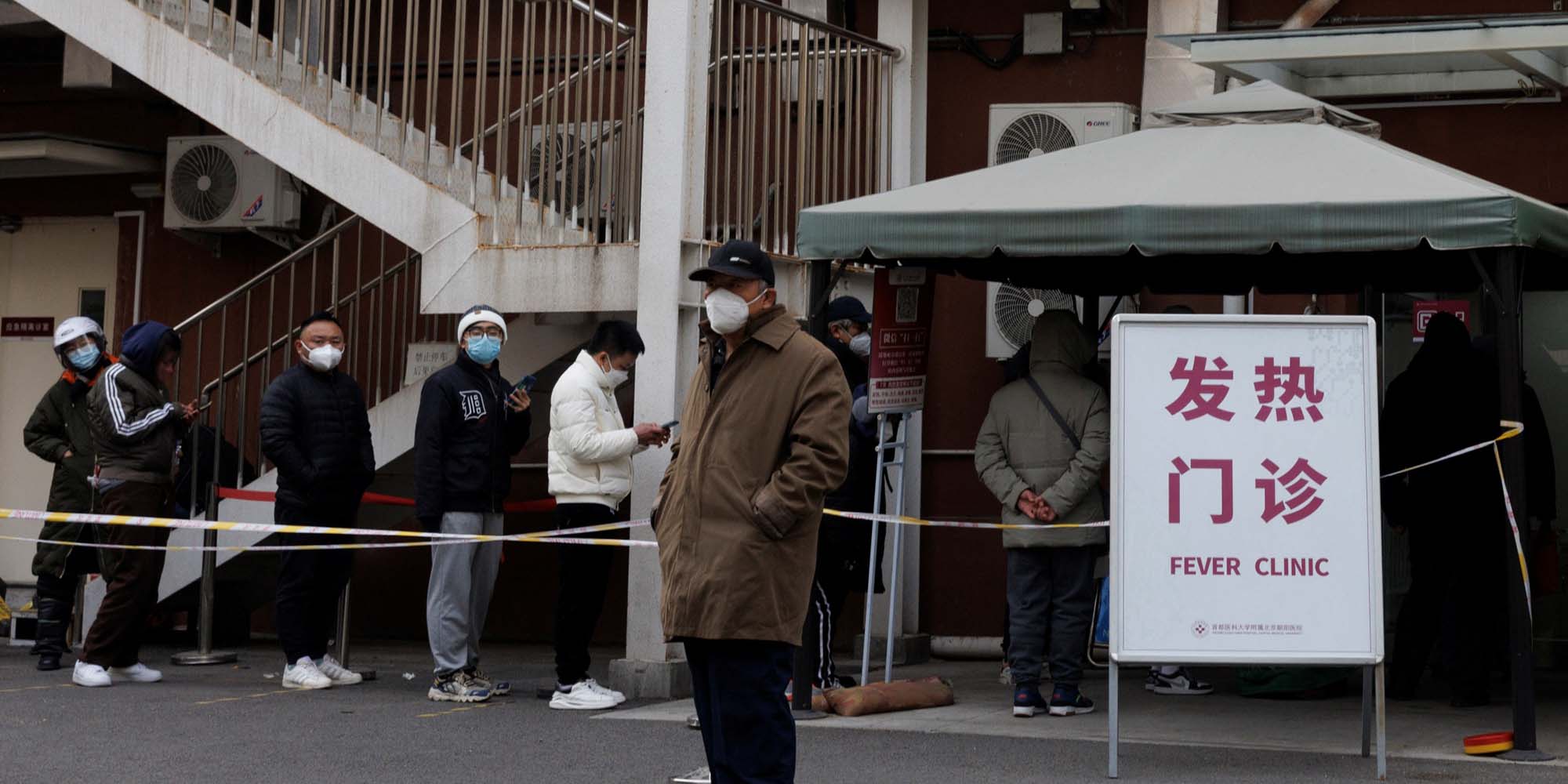 NEWS
As COVID Spreads, China Acts to Protect Rural Residents
Authorities have ordered local officials to set up more fever clinics and recruit retired medical workers to alleviate pressure on the health system.
Chinese authorities have rallied local officials to safeguard rural residents, as surging infections are likely to put this group, who have limited exposure to health care, at greater health risks.
In a national guideline released Friday, the Joint Control and Prevention Mechanism of the State Council, or China's Cabinet, urged local officials to increase staffing in rural clinics and hospitals. Such workers have also been exempted from conducting regular virus testing, which should be entrusted to third-party agencies and volunteers.
"In the short term, we advise higher-tier hospitals to send their staff to rural areas, while local medical agencies can also recruit employees who have retired in the past five years and medical workers from other positions to alleviate pressure," Nie Chunlei, a senior official from the National Health Commission, said in a press conference Thursday.
After sticking to the "zero-COVID" policy for almost three years, China abruptly eased the strict curbs, allowing home quarantine for patients with mild or no symptoms. Though official figures are undercounted since mass testing ended, there have been reports of surging infections, especially in cities such as Beijing.
While the nation's medical system is expected to meet the mounting pressure amid rising infections, rural areas — home to about 36% of the country's 1.4 billion people — face even greater challenges due to the inadequate medical resources compared with bigger cities. In 2019, China had only 1.8 physicians for every 1,000 people in rural areas, compared to four physicians for every 1,000 people in urban areas, according to the National Health Commission.
On social media, posts of older residents in rural areas struggling to secure fever medicines and medical treatments have emerged in the past few days, with many advocating urbanites to donate the medicine that they have stocked up on. Domestic media reported that some regions have already seen a severe shortage of personnel in township and village clinics, with frontline workers calling for assistance.
Friday's guideline comes amid a raft of measures introduced by top authorities in the past week to avert possible public health crises in rural regions. On Sunday, the State Council asked local authorities to optimize their health care system, while emphasizing the protection of the elderly and those infected with severe symptoms, by improving Intensive Care Units in county-level hospitals.
"The number of ICU beds for critically ill patients infected with the coronavirus should account for at least 4% of the total number of beds in a county hospital by the end of December," the guideline said, adding each bed should be equipped with a medical team of one doctor and two to three nurses.
The country's top health authority also said that township hospitals should establish a fever clinic as far as possible and keep it open all day. By the end of October, a total of 19,400 clinics had been established, covering 45% of the township hospitals and community medical service centers, according to Nie.
Editor: Bibek Bhandari.
(Header image: People line up at the fever clinic of a hospital as COVID-19 outbreaks continue in Beijing, Dec. 9, 2022. Thomas Peter/REUTERS/IC)