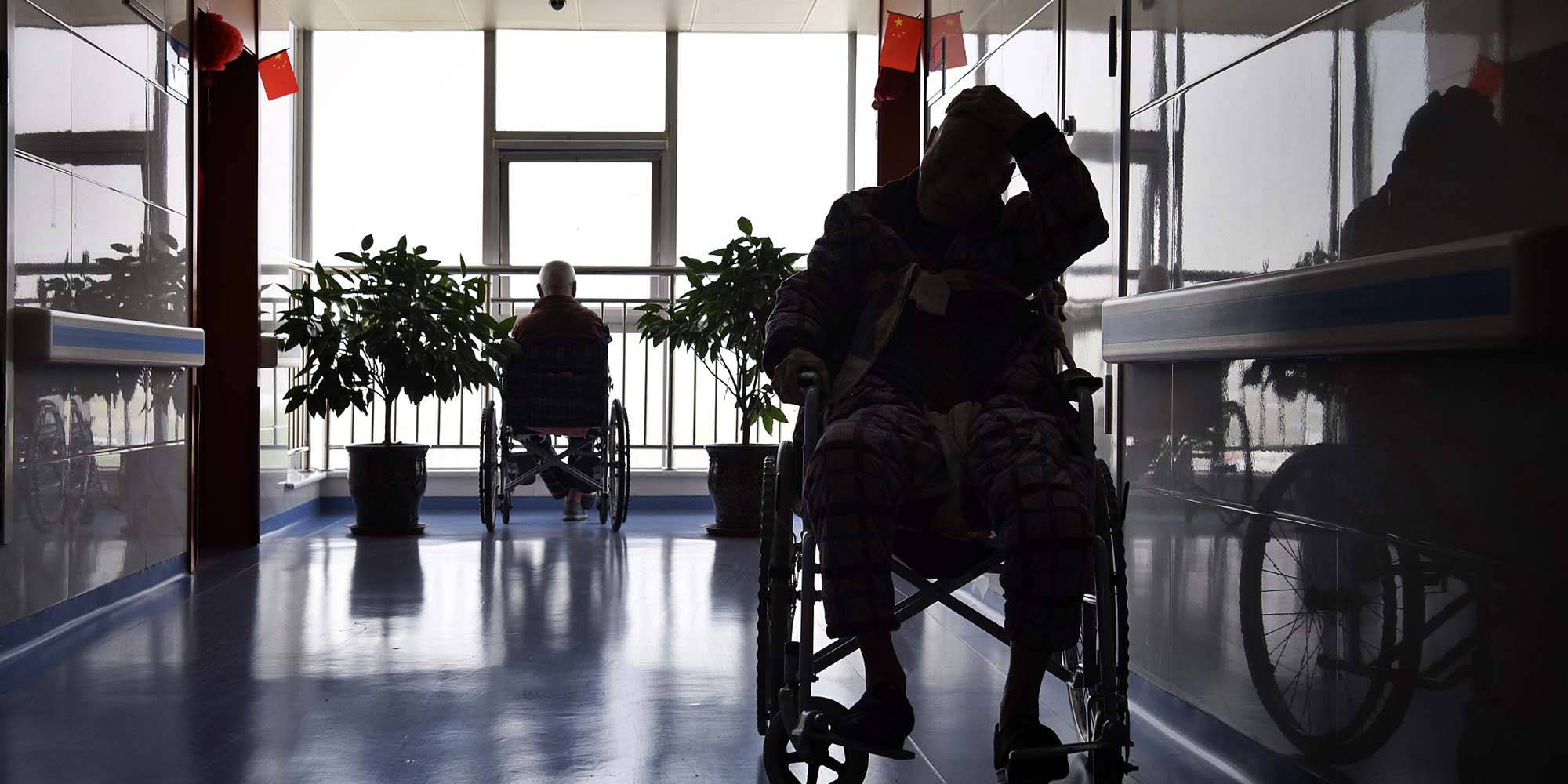 NEWS
China's Elderly Care Homes on Guard to Keep COVID Out
Many care homes are said to be facing difficulties ranging from a shortage of medical supplies to no access to hospitals.
With China ditching most of its pandemic control strategies and the coronavirus spreading unchecked, the country's elderly care homes are struggling to protect their older residents who are most vulnerable to the virus.
In megacities such as Beijing and Shanghai, nursing home staff and residents have isolated themselves from the outside world fearing virus transmission. Many care homes are also said to be facing a range of difficulties, from a shortage of medical supplies to no access to hospitals and a lack of emergency plans to deal with infections, domestic media reported Thursday.
A manager of a nursing home in Beijing, surnamed Tian, told Sixth Tone that he felt "stressed out" by potential COVID outbreaks at the care facility which accommodates some 40 residents, mostly over the age of 70.
"Our nursing facility is closed, but the spread of the virus cannot be completely cut off," said the 47-year-old. "For example, it's impossible to disinfect every leaf of cabbage transported from outside."
As China eased its virus control measures last week, COVID-19 has spread at an alarming pace, though official numbers don't reflect the reality on the ground as authorities have stopped mass testing and counting asymptomatic cases. On Thursday, the country only logged 2,091 symptomatic cases, far less than the tens of thousands of cases just a few weeks ago.
In an aging society like China, with over 260 million people aged over 60, COVID infections could deal a heavy blow to the country's nursing homes, which had an over 8.2 million bed capacity by 2020. This has proved to be the case in several countries like the United States and United Kingdom, and was further seen during the spring outbreak in Shanghai, where the virus created chaos at a local nursing home.
Adding to the challenge is the large number of older people who have either not been vaccinated against COVID or received a booster shot. As of late November, 25 million people over the age of 60 had not been vaccinated, and only around 40% of people aged over 80 have had booster shots, according to official data.
Officials have urged older residents to get vaccinated, with the second booster shot plan for those over 60 rolled out on Wednesday. They also vowed to ensure an adequate medicine supply for nursing homes and other places in urgent need amid a shortage of medical resources. 
So far, Tian, the Beijing nursing home manager, has had to rely on himself.
In the past weeks, he has spent over 3,000 yuan ($430) on cold, cough, and fever medicines through the help of friends outside Beijing amid shortages. But he is yet to receive the items he ordered two weeks ago due to issues with deliveries in the capital, as many couriers have been infected, too.
Tian said his nursing home was running out of rapid antigen self-test kits as around 50 people inside the nursing home would take one test per day. He said there were just over 200 of them left and replenishing them has been extremely difficult.
"We have an emergency plan about putting infected older people in quarantine on a separate floor," Tian said, adding that some 200 inpatient beds at the care home's nearest hospital were all occupied last week. "If their situations get worse, we can only send them to hospitals where there is an empty bed."
Editor: Bibek Bhandari.

(Header image: VCG)