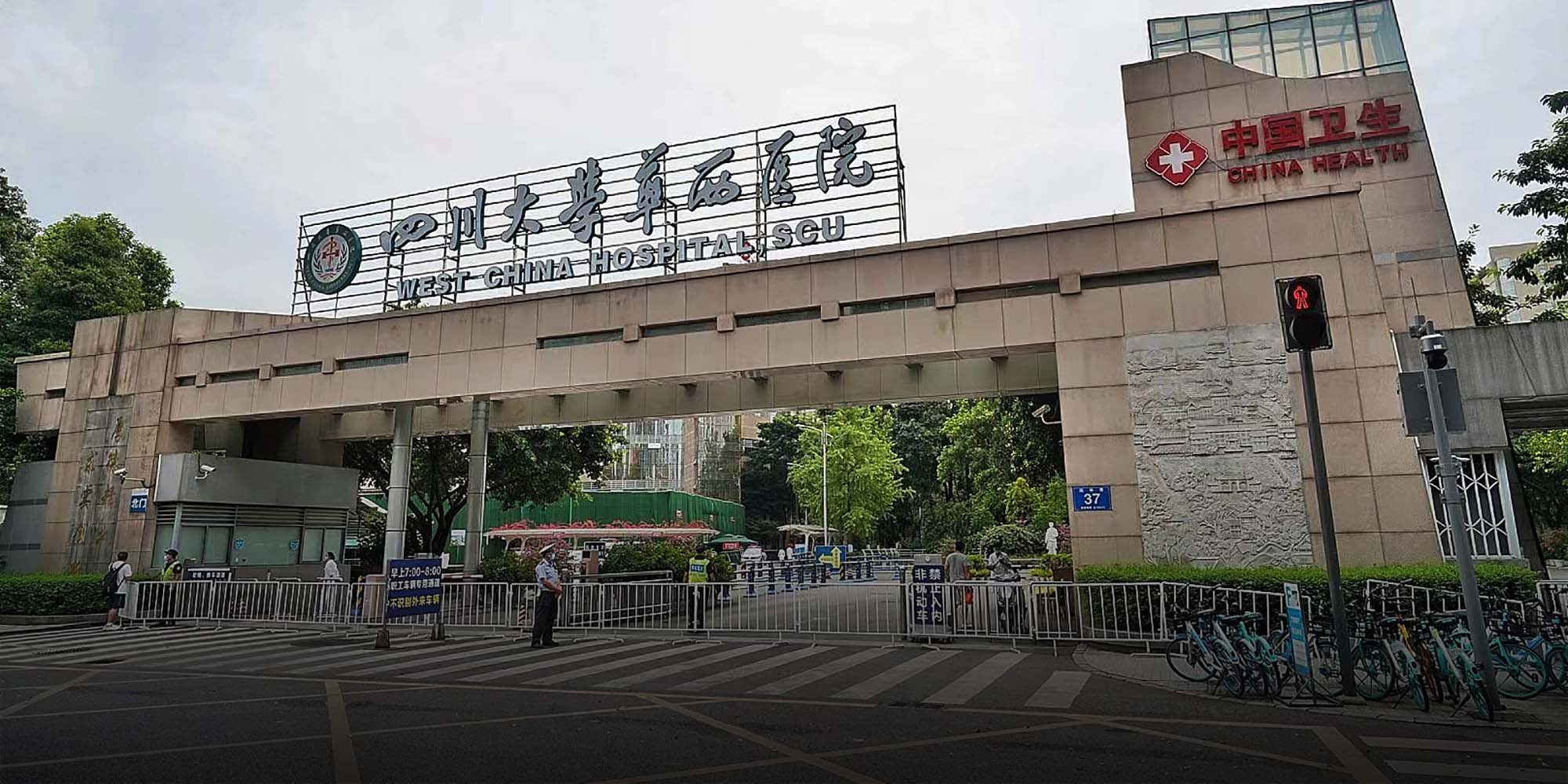 NEWS
Trainee Doctor's Death Spurs Questions About Overworked Medics
While chat logs and medical records suggest the student doctor was infected with the coronavirus, his university didn't give any details.
The death of a Chinese medical student has highlighted the heavy workload and low pay among trainee doctors, many of whom are on the frontline of China's spiraling COVID-19 outbreak, which is straining the country's health care system and personnel.
The 23-year-old student, surnamed Chen, died of cardiac arrest Wednesday night after attempts to resuscitate him for over 24 hours failed, according to a statement by the renowned West China Hospital of Sichuan University in the southwestern city of Chengdu. Chen, a first-year graduate student at the hospital's School of Medicine, passed out Tuesday after finishing his clinical work that day, the hospital said in an earlier statement.
Chat logs and medical records circulating online implied that Chen had tested positive for COVID-19 and had a fever for three days, but was asked to continue working by his mentor. The two announcements didn't mention whether Chen had been infected, though the hospital told Sixth Tone's sister publication, The Paper, that Chen started to have a fever Tuesday afternoon.
The tragedy comes as China suddenly lifted almost all of its virus control measures last week. The move has resulted in an explosion of cases, putting stress on its medical system and leading to a shortage of medical staff.
In regions inundated by coronavirus cases, infected health care workers have had to continue working to keep hospitals running, domestic media reported. In Beijing, the city reported 22,000 visits to fever clinics Sunday, 16 times higher than the figure from the previous week, municipal health officials said.
While it's unclear whether Chen's death was related to the infection, the tragedy has again put the spotlight on China's standardized training system for resident doctors, which has been criticized for exploiting young health care workers for a long time.
Implemented in 2015, the program requires medical students to receive their clinical training either while studying or after graduation and before they go to the frontline. However, they often receive a meager income and are overloaded with work during the training period.
Nearly half of some 3,000 doctors said they had a monthly income of lower than 2,000 yuan ($285) during the training program, while 8% of them said they weren't paid anything, according to a 2020 survey conducted by Dingxiangyuan, one of China's most popular online platforms for health professionals. Meanwhile, nearly 82% of those surveyed said they worked for over eight hours a day, with 7.2% of them working for 12 hours daily.
Prior to Chen's death, hundreds of medical students in several universities across China had been protesting against their intense workload and poor salary in the past week. They demanded better protective measures against COVID and equal pay as full-time hospital employees, among others, according to videos circulating online.
Editor: Bibek Bhandari.
(Header image: The entrance of West China Hospital of Sichuan University. VCG)