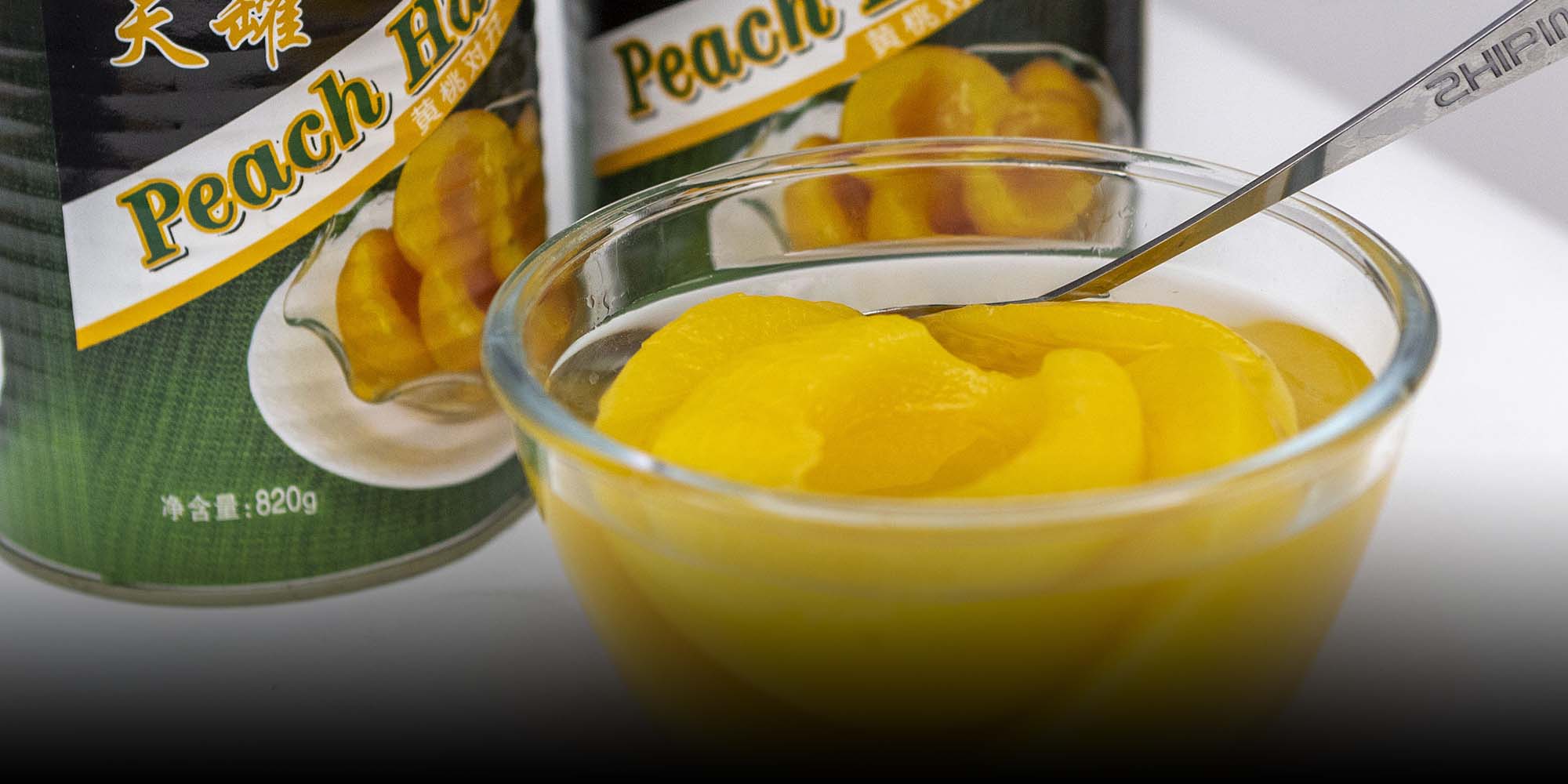 NEWS
Fearing Infection, Many Chinese Grab Unproven Items to Prevent COVID
Canned peaches and electrolyte water have been flying off the shelves amid unsubstantiated claims that they defend against the coronavirus.
Many Chinese are trying to guard themselves against the coronavirus by using unproven remedies, as some common symptomatic medicines remain out of stock amid a massive surge in infections.
Canned peaches, which are rich in vitamin C, and electrolyte water have emerged as the most popular items to fly off the shelves across the nation, with people hoarding them in the hope of preventing infection from COVID-19. While online posts tout their health benefits, there is no scientific data backing up the claims that they can prevent people from getting COVID.
China's leading online grocer Hema Xiansheng saw a sharp rise in demand for canned peaches starting Thursday, a day after China lifted curbs central to its "zero-COVID" policy, according to Sixth Tone's sister publication, The Paper. By Friday, the fruit, which has a longer shelf life, was sold out at Shanghai's Hema stores, with other supermarkets such as Aldi and Carrefour also reporting higher demand for the item over the weekend.
"It's a tradition that whenever we get sick, we eat canned peaches," said 23-year-old Liu Chen from the northeastern city of Dalian, who now lives in Shanghai. "The cans may keep us away from sickness. The pronunciation of peach sounds similar to that of escape. The god of canned peaches will bless every child."
As China abandons its strict measures that have kept the virus at bay for three years, there have been reports of an exponential surge in infections, though official figures are grossly undercounted since mass testing is no longer being carried out. The country's top health authority on Wednesday announced that it will stop publishing the number of asymptomatic infections in its daily COVID tally.
Fearing infections, people are turning to unproven remedies to boost their immunity and keep them healthy against the coronavirus — a trend seen from India to the United States amid soaring cases in the past years.
Over the past few days, social media has been flooded with people sharing posts about their infections and recovery diaries, mostly in the capital Beijing. Many complained that over-the-counter medicines such as paracetamol and ibuprofen, as well as the traditional Chinese medicine Lianhua Qingwen, were unavailable at pharmacies.
Domestic media reported that many symptomatic medicines to treat fevers, coughs, and colds had been sold out in many pharmacies across the country. Some metropolises, including Guangzhou, Beijing, and Shanghai, had also run out of the N95 masks that are believed to offer better protection against the highly infectious Omicron strains than regular surgical masks.
Responding to the medicine shortage in Beijing, the deputy director of the city's drug administration on Monday said that the municipal government was working to deploy additional resources, encourage factories to expand production, and crack down on price gouging. Authorities have also pleaded with people to stop hoarding medicines and refrain from self-medicating or using unapproved treatments.
Apart from canned peaches, many people were also hoarding electrolyte water, with demand for the item skyrocketing by 2,000% on the e-commerce platform JD.com between last Wednesday and Thursday, according to The Paper. The Chinese Center for Disease Control and Prevention had recommended drinking water with a certain amount of electrolytes in its COVID prevention guidance published in 2020.
"It's more of a mental comfort for me," said Liu, who had stocked up on canned peaches but not electrolyte water. "It's better than nothing, right? I haven't got any medicines with me now. Even if I get COVID, the canned peaches are delicious."
On lifestyle platform Xiaohongshu, tens of thousands of people have also been discussing how to secure certain medicines from smaller cities and villages, where the surge of the outbreak hasn't been as big as in bigger metropolises. Many said they were anxious about not being able to stock up on essential medicines but were met with criticism instead.
"Please, those from urban places, don't be drug scalpers. Don't compete for medical resources with us," said a user on microblogging platform Weibo, referring to the discussions on Xiaohongshu. "Give those of us from underdeveloped places a chance to live."
On Tuesday, the healthcare platform 1 Pharmacy began selling American pharmaceutical company Pfizer's oral COVID treatment pill Paxlovid for 2,980 yuan ($430) per box, which is currently not covered under the national health insurance scheme. The drug reportedly sold out in an hour and was "so popular that we have to take it down for now," the pharmacy was quoted as saying by financial media outlet Caixin.
Editor: Bibek Bhandari.
(Header image: Canned peaches. VCG)