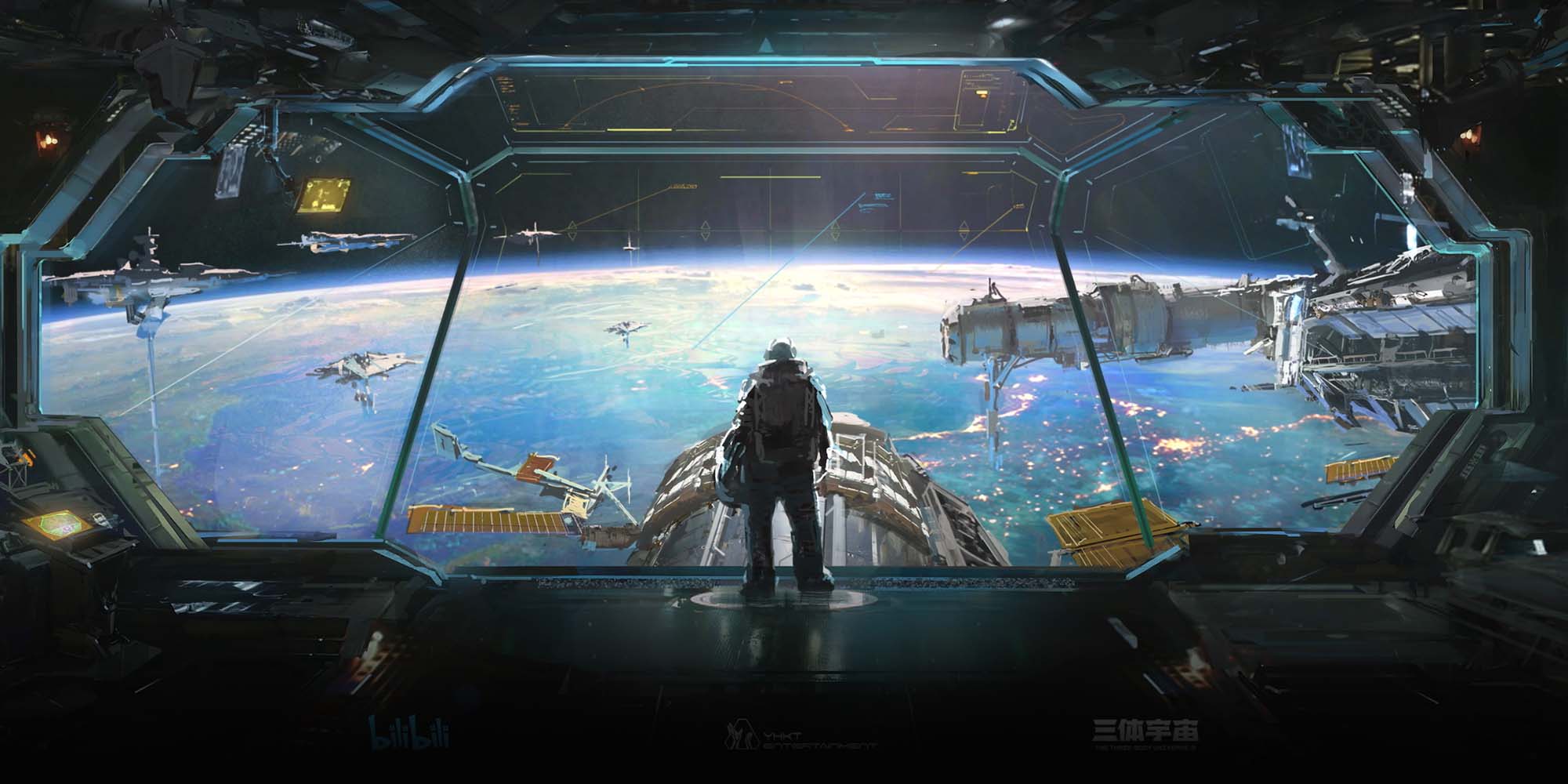 NEWS
Another 'Three-Body' Animation Wins Praise From Sci-Fi Fans
The two episodes released so far have gained more than 100 million views combined on streaming platform Bilibili.
The latest animated adaptation of China's award-winning sci-fi novel "The Three-Body Problem" has become a quick hit online, adding to the list of popular domestically produced animations.
Called "The Three-Body Animation," the 15-episode series is based on the second book of famed Chinese writer Liu Cixin's trilogy and has garnered praise from fans online after being released on Dec. 10. As of Monday, the two episodes aired so far have gained more than 130 million views combined on Bilibili, with the video streaming site calling the series its "biggest animation investment" in the past few years.
The "Three-Body" series is Liu's best-selling apocalyptic space opera trilogy. The trilogy has since gained a massive following in China and around the world, especially after the series' first installment won the Hugo Award in 2015, a year after its English translation was published.
Amid the growing appetite for the sci-fi genre in China, Liu's works have been adapted into different formats, including animations, games, films, and TV series.
A previous animation based on the "Three-Body" series also emerged as a hit when released in 2020, while the blockbuster movie "The Wandering Earth," based on Liu's short story of the same name, became one of the highest grossing movies in China of all time. Global streaming platform Netflix is also releasing an adaptation of the "The Three-Body Problem" series next year.
Tang Tang, a fan of the sci-fi trilogy, told Sixth Tone that he was "pretty satisfied" with the latest animated series, except that some of the politically sensitive elements were missing. And while he was happy with the storytelling and presentation, some viewers said they were disappointed by the 3D modeling, special effects, and "ugly" characters.
However, in a press release, Bilibili applauded its latest offering, saying animations are better at representing certain sci-fi plots compared with live-action TV series and movies. The company also said that their latest production was contributing to building an global IP involving the "Three-Body" series just as China is proactively exporting its animations overseas.
Editor: Bibek Bhandari.
(Header image: A promotional image for the "The Three-Body Animation." From Douban)