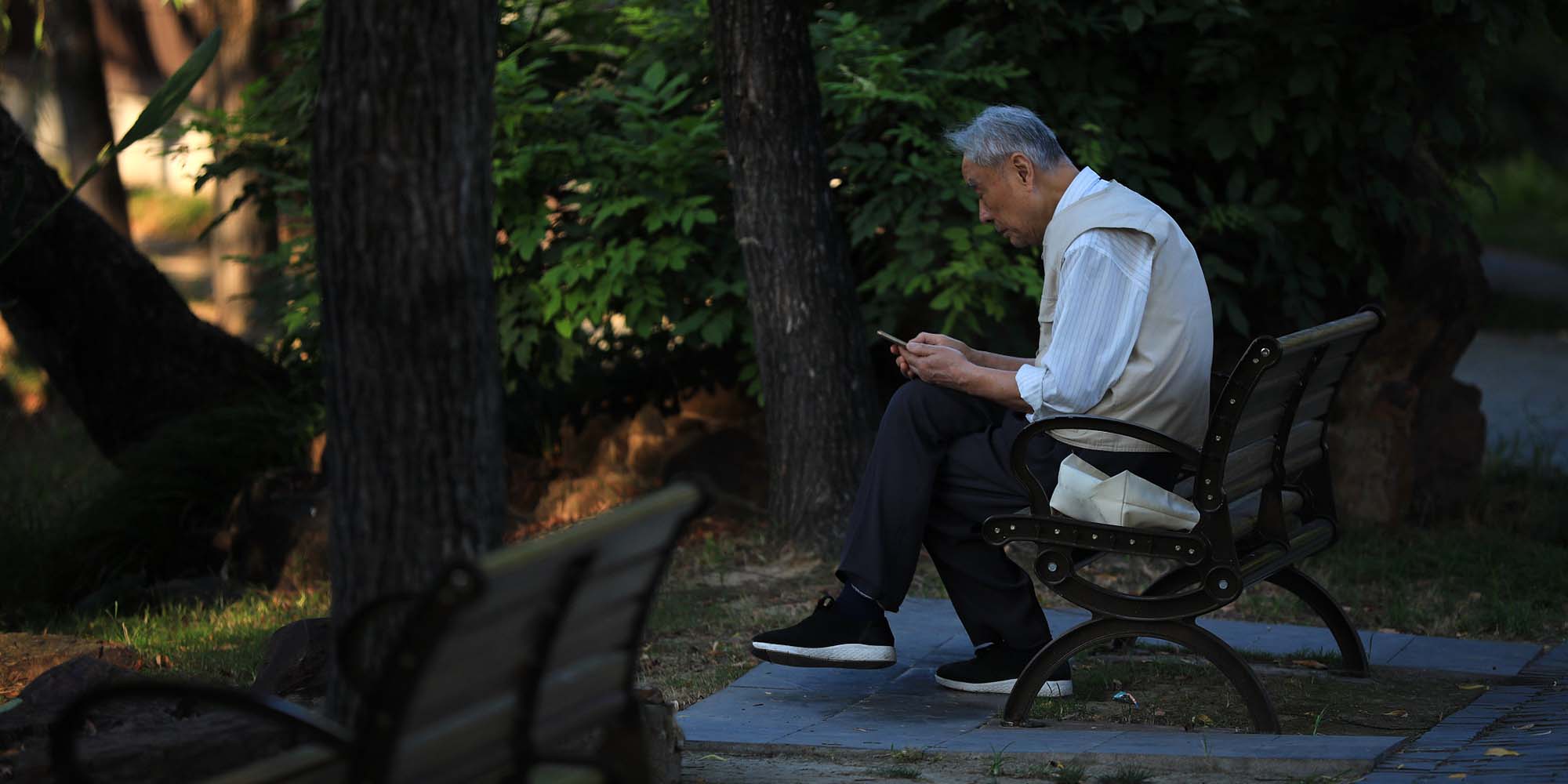 NEWS
China's Consumer Watchdog Demands More Age-Friendly Apps
Nearly two-fifths of the 104 apps in a survey didn't include specific features for older users.
China's top consumer rights watchdog has called upon tech companies to further enhance mobile app features for the older demographic, as many continue to lag behind despite regulatory requirements.
Nearly 40% of the 104 surveyed apps hadn't rolled out an elderly-friendly version or a separate app for them, while over a majority of the 1,926 older urban respondents showed various unmet demands, according to a China Consumers Association report released Thursday. More than 41% of respondents over the age of 60 claimed they hadn't used the features designed for them, though a vast majority were aware they existed.
China has seen a growing number of older internet users, as digital devices provide a range of conveniences at their fingertips. An estimated 119 million people over the age of 60 are said to be connected digitally, according to official data.
But despite being one of the rapidly growing groups online, the elderly have been slow to get to grips with digital literacy and often fall victim to online scams. More than half of the surveyed respondents in Thursday's report complained of small fonts and excessive advertisements, with authorities demanding they improve the apps — including health care apps — used by most older people.
China proposed internet companies to offer large fonts, easy-to-use interfaces, and dialect recognition features, as well as banning advertisement plug-ins and pop-ups in senior-friendly versions in 2020. The following year, the Ministry of Industry and Information Technology announced the first batch of 115 websites and 43 apps, asking them to meet the requirements — they included the messaging app WeChat, short video app Douyin, service platform Alipay, and e-commerce site JD.com, among others.
Liu Xingliang, an advisory expert from the ministry, told domestic media that, despite the progress, tech enterprises should shoulder more responsibility in improving their services.
"For example, many apps have only magnified the fonts on the landing pages but don't do the same accordingly on secondary pages," Liu said. "They should also view seniors as their core groups for the service and make real changes based on their specific demands."
Editor: Bibek Bhandari.
(Header image: VCG)