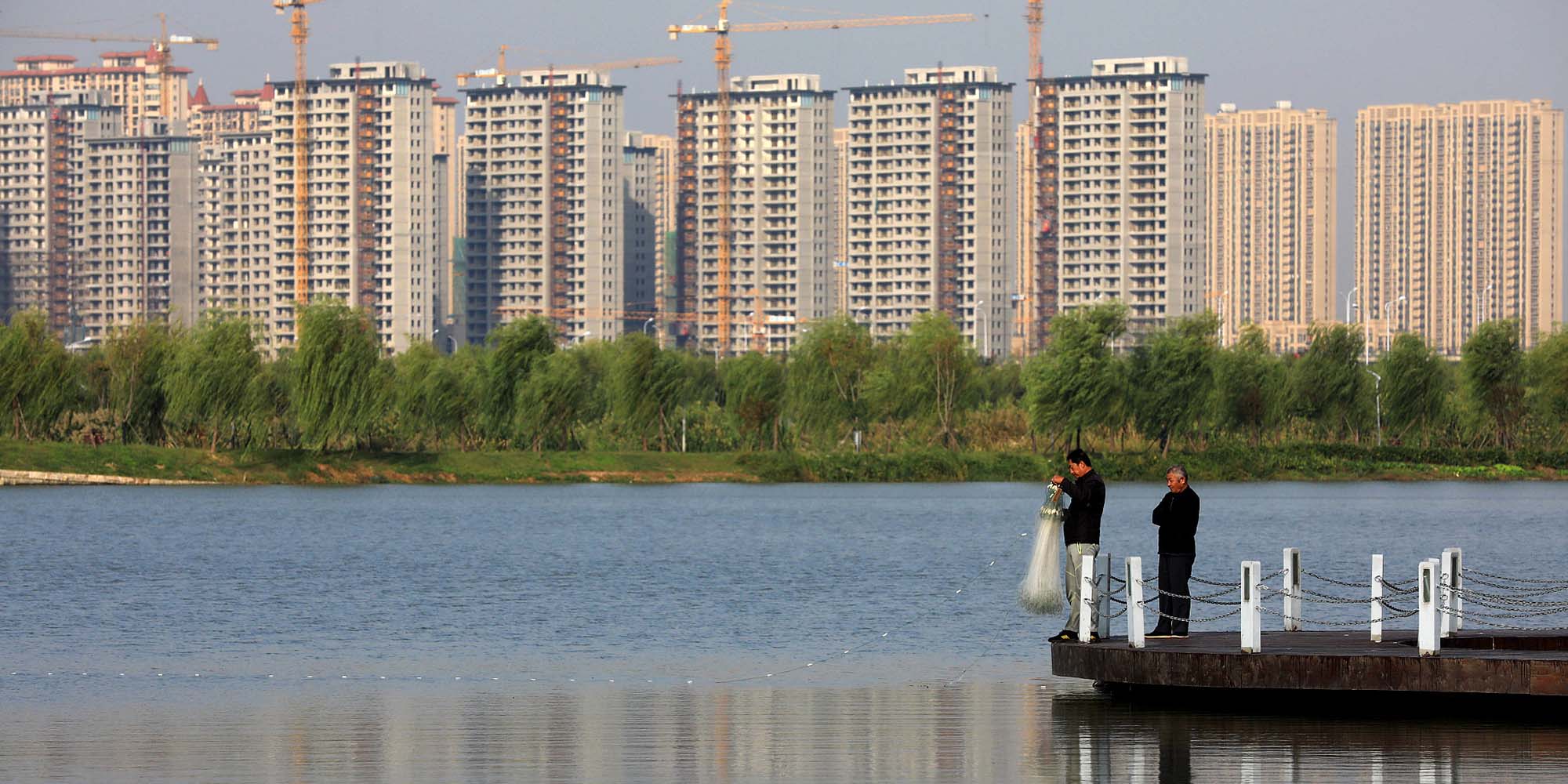 NEWS
Chinese Cities Offer Second-Hand Trade Sites to Allay Housing Glut
Regional housing regulators are going to extra lengths to connect property owners with prospective buyers.
Local authorities across China are rolling out government-backed second-hand home trading platforms, which many expect will rival brokerage services and provide lower transaction fees and more transparency.
Suzhou in the eastern Jiangsu province is the latest city to launch an online marketplace for property owners, allowing them to directly sell their property, domestic media reported Monday. At least five other cities — including Hangzhou, Shenzhen, Shanghai, Ningbo, and Xuzhou — have introduced similar services since last year, as the country tries to push property sales.
China's real estate sector is still going through a volatile phase, as authorities beef up efforts to revitalize the market. Local authorities have resorted to various tactics to sell off properties, including lowering loan rates, scrapping residential restrictions, accepting wheat as down payment, and even offering group-buying discounts.
Several real estate experts forecasted that the service would break the monopoly of brokers, who are currently responsible for around 85% of China's second-hand property transactions. An upgrade in demand, mainly involving used property trading, will be the key driver for China's housing market as the country maintains President Xi Jinping's principle of "houses are for people to live in, not for speculation."
Suzhou's new home trading platform had roughly 1,000 properties as of Wednesday, still a very small number compared with the 145,000 properties listed in the city. The authorities say the local hosting regulator will verify all listings to determine their authenticity. Both sellers and buyers will also be required to provide real-name registration before listing or viewing information about real estate.
The direct interaction between property owners and prospective buyers has already proved to be effective, according to media reports. In Hangzhou, which was the first city to launch such a service in August 2021 and closed its first deal in December that same year, a home buyer reportedly saved nearly 40,000 yuan ($5,728) on an apartment priced 2.08 million yuan without any brokerage fees.
However, not everyone is convinced that such government-backed platforms will work seamlessly, arguing that the expertise provided by brokers is "irreplaceable." Not having those with expertise in the field could also add more paperwork and bureaucratic hurdles for buyers and sellers alike.
"A professional broker agent will find a good match for their clients from a huge amount of listings after analyzing their age, income, and other information," real estate market analyst Xu Bo told Sixth Tone. "Instead of overtaking the brokerage industry, the value of government-backed housing trade platforms may lie in its power to rectify various malpractices in the market such as fraudulent listings and price hiking."
Editor: Bibek Bhandari.
(Header image: VCG)