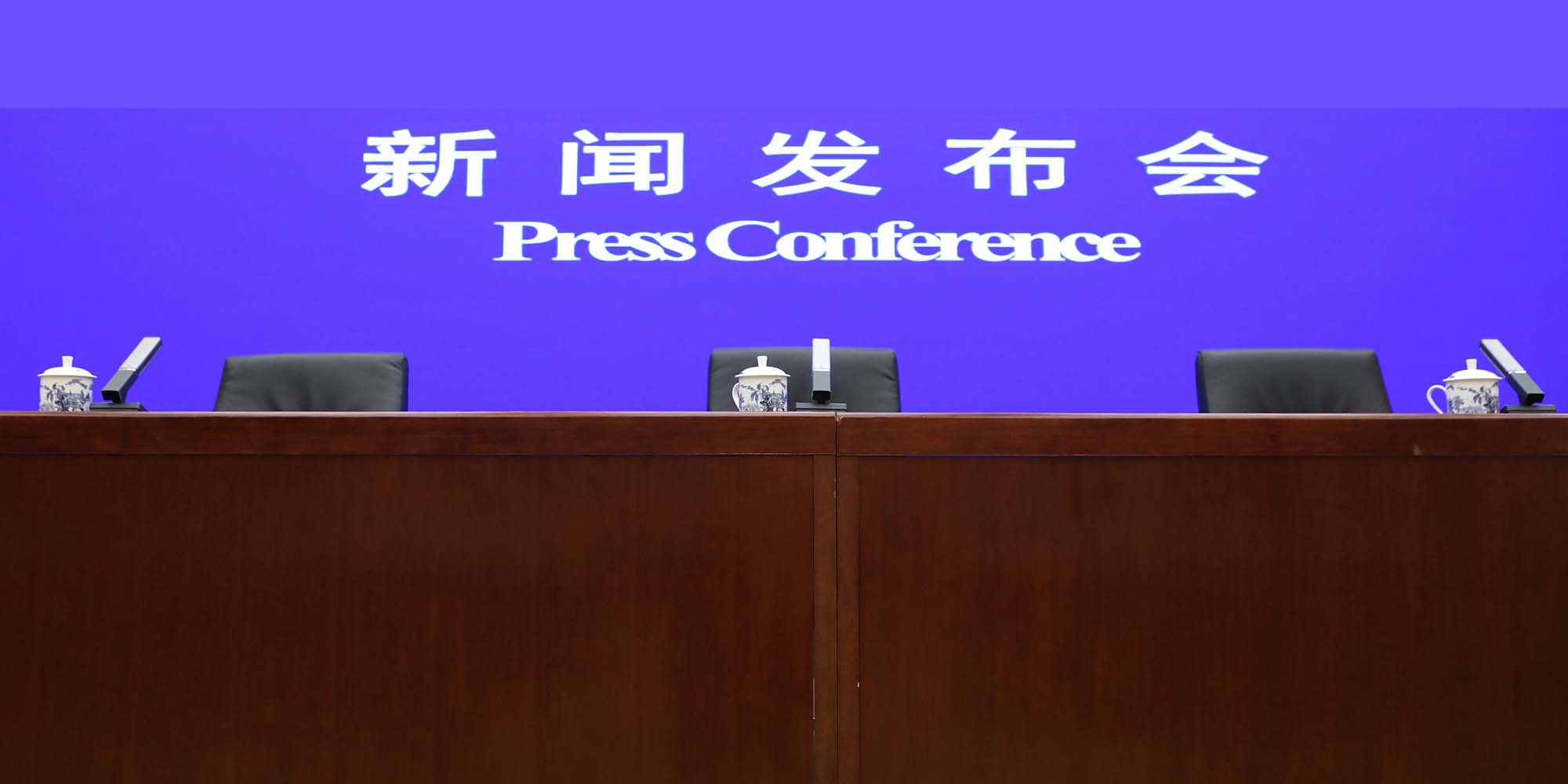 NEWS
A Chinese Province Wants Its Officials to Become More Media Savvy
Zhejiang province listed seven "rookie mistakes" officials make in media briefings, criticizing their verbose and often non-straightforward responses.
An eastern Chinese province wants its local officials to become better media communicators.
The publicity department of Zhejiang province said that it wants officials to communicate with the public clearly and in an open and honest manner, and criticized their responses that veer away from the truth while sharing information, according to an article published on its official WeChat account on Monday. The department claimed that some local officials have "been left with egg on their face" by delivering misinformation and giving contradictory data during press conferences and media statements.
"Though some officials make claims about 'a stable and improving condition' in their region's battle against the pandemic, complaints about the supply of essentials and hospitalizations are prevalent on social media," the article said.
The comments were part of the seven "rookie mistakes" which government officials usually make while sharing information with the public, including passive follow-ups on issues and the overuse of verbose language in their responses. The article also highlighted the notorious act of officials giving irrelevant responses, such as dodging journalists' questions.
"The press release should proactively address public concerns and help solve the issue using its authority," the article said, deeming that the mistakes have caused "severe harm to the government's image."
The article has since gone viral on social media, with many social media users saying they were surprised by the criticism toward government officials.
"I've seen all of those mistakes in press releases this year," said a highly upvoted comment under the article on WeChat. "Compared with the pandemic itself, we're more scared about the unknown with our eyes and ears covered."
The Chinese government started ratcheting up its press releases following the SARS outbreak in 2003. In 2016, the State Council, or China's Cabinet, required local officials to issue a press release and hold a news conference following significant incidents within five and 24 hours, respectively, while asking those in charge to directly speak to the media.
But the efforts were met with mounting complaints over the lack of transparency when disclosing information and sincerity in building constructive communication. This year, while a local government's delayed and passive reaction to the case involving a woman chained to a wall in Jiangsu province angered many.
Bai Yansong, a public affairs commentator at state broadcaster China Central Television, told domestic media that many cadres haven't recognized the importance of open dialogue and feel reluctant to speak due to a lack of media management skills.
"Some still have the mindset that nobody knows if they don't speak out, thinking they can sneak under the radar with deceit," Bai said, calling on local governments to incorporate media management performances into officials' selection criteria and offer more training on media literacy.
And the lack of proper media etiquette has landed some officials in hot water during press conferences. In November, a community party secretary in the central city of Zhengzhou was slammed after she lamented about missing her daughter's coming-of-age ceremony during a COVID-19 media briefing, with many saying her experience diminished the trauma of millions who had experienced lockdowns.
Editor: Bibek Bhandari.
(Header image: VCG)