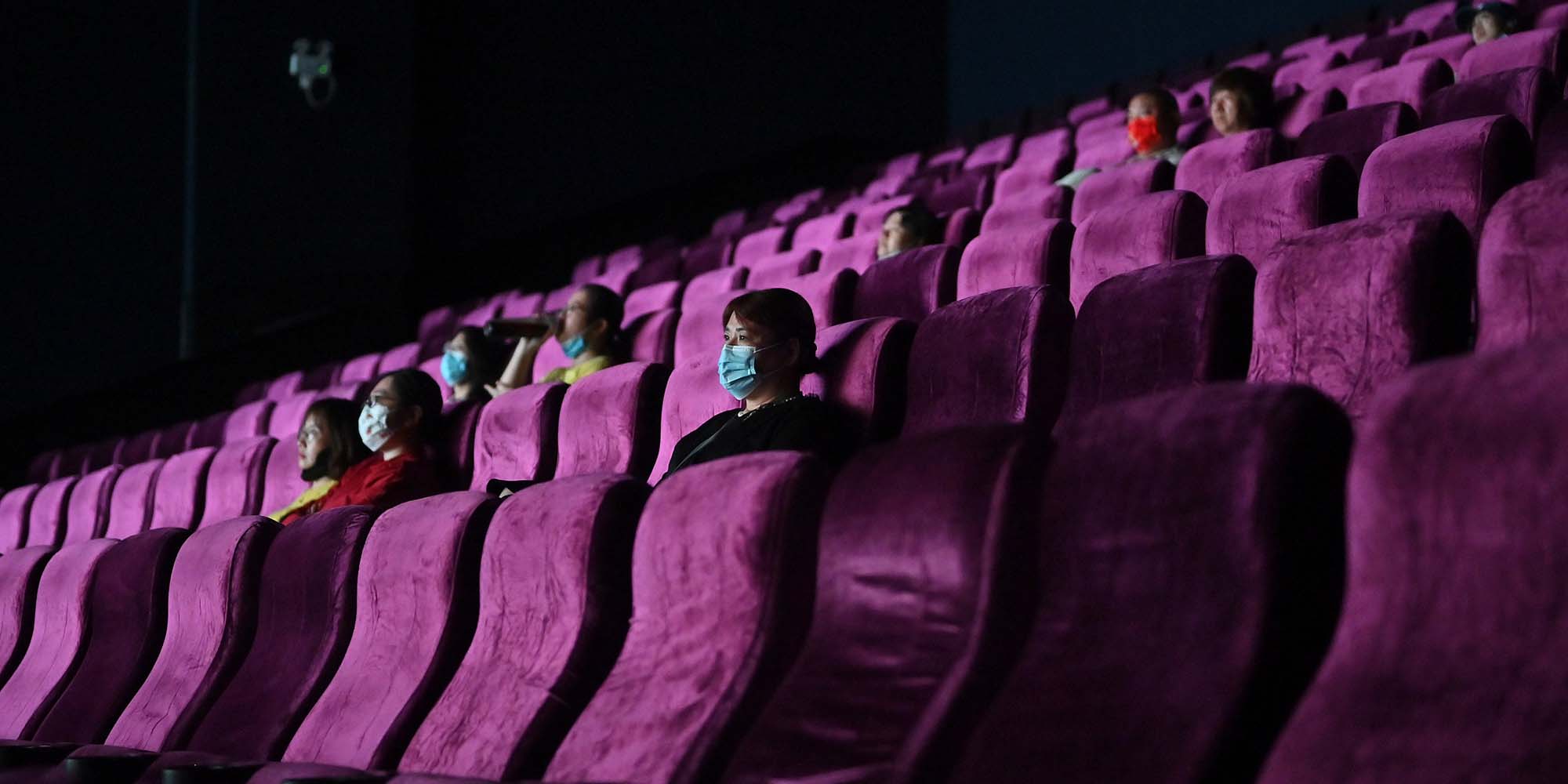 NEWS
China's Box Office Dips to 11-Year Low Amid COVID Curbs
November revenues dropped by 70% year-on-year, with more than 60% of theaters closed across China during lockdowns.
It was already a dismal year for China's films, but box office figures saw an 11-year low in November, as hundreds of theaters remained shut due to coronavirus flare-ups in several cities across the country.
Sales of movie tickets last month dropped 70% year-on-year, amassing just 568 million yuan ($82 million), according to figures from ticketing platform Maoyan. The lowest November box office collection in more than a decade was the result of the country's virus control measures, during which more than 60% of the country's cinemas were closed.
In 2020, China overtook North America as the world's largest movie market, giving a boost to the country's film industry. However, COVID outbreaks and relentless curbs have dampened the hopes of a once-flourishing industry for both domestic and international movies.
The total box office takings so far this year stand at 28.4 billion yuan, significantly lower than last year's 47 billion yuan, but an increase on the figure of 20.3 billion yuan in 2020, when the pandemic was at its peak.
Only two out of the 42 domestic and foreign films released in November hit the box office milestone of 100 million yuan, while several others recorded sales of less than 10,000 yuan, according to domestic media. The revenues were so abysmal that the drama "Hollow Valley" amassed only 75 yuan on its release day on Nov. 4, with only two tickets being sold.
There have been a handful of hits this year, including the sci-fi comedy "Moon Man" and patriotic holiday release "Home Coming," but they haven't been able to keep the momentum going. Box office revenues for the three-day Tomb Sweeping Festival and the weeklong National Day holiday, otherwise a bumper time for filmmakers, also witnessed disappointing ticket sales, as revenues tanked to a 10-year and seven-year low, respectively.
But it may not just be COVID curbs that are affecting ticket sales, according to audiences who said they want to see more diversity in the films being released. The highest grossing movies lately have been nationalistic ones, such as "The Battle at Lake Changjin" and "Home Coming."
"China's film industry is dominated by patriotic movies after the success of Wu Jing's 'Wolf Warrior' franchise," a Shanghai-based film enthusiast surnamed Ding told Sixth Tone. "As a member of the audience, I want to go to the theater for something new."
But the lack of diversity can be attributed to the smaller number of releases, as production for many movies has been delayed or hampered, either due to pandemic control measures or the culture sector crackdown. In the first half of 2022, only 1,029 movies were registered to go into production, down by 27% year-on-year.
Editor: Bibek Bhandari.
(Header image: VCG)