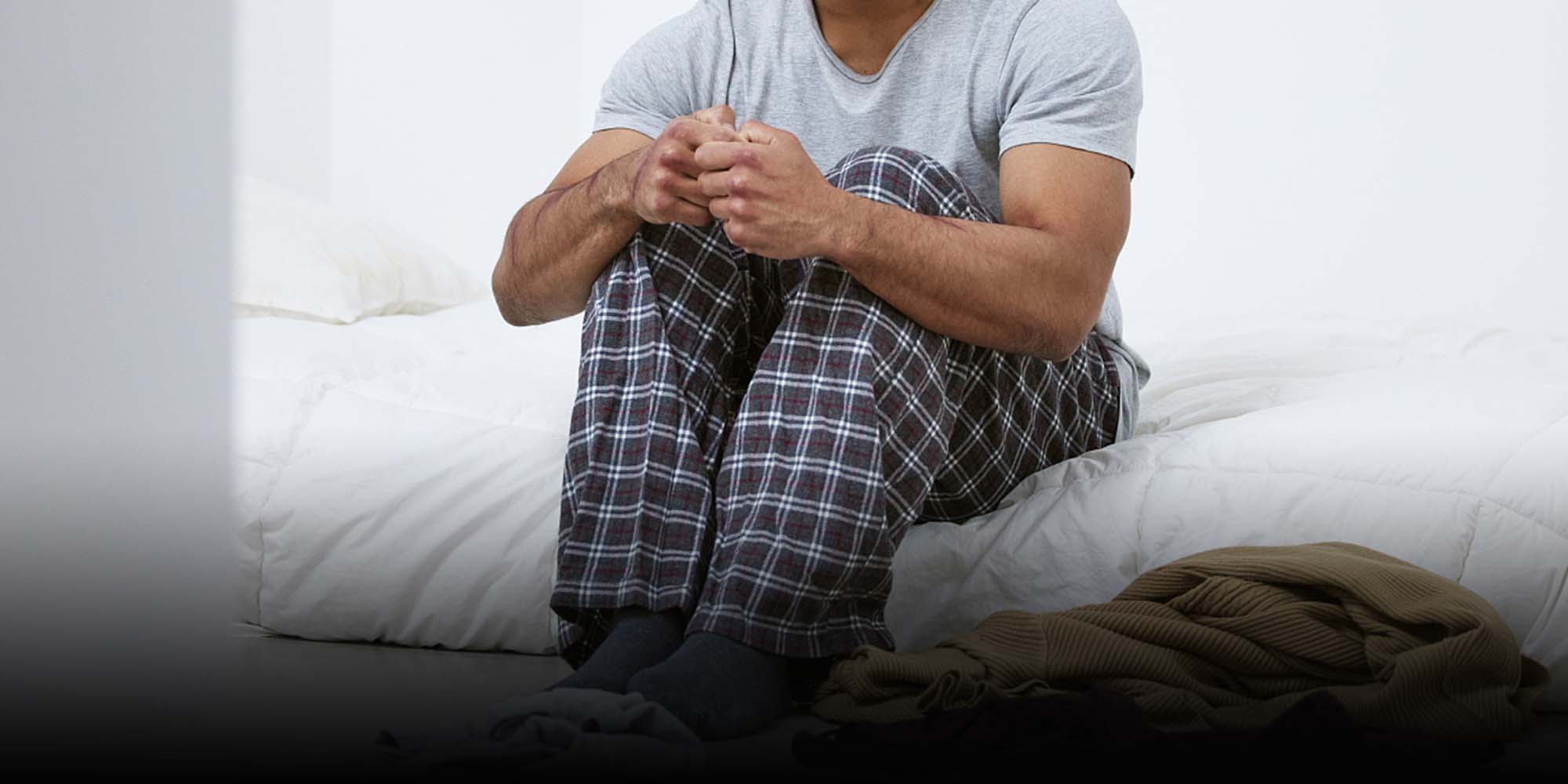 NEWS
Court Grants Rare Domestic Violence Restraining Order to Male Victim
A court in the city of Jingmen granted its first personal protection order to a man who accused his wife of harassing him.
For the first time, a city in central China has handed a personal safety protection order to a male victim of domestic violence, shedding light on the underacknowledged group amid growing public awareness about the issue.
A district court in Jingmen, Hubei province, granted the protective order to a local businessman after claiming his wife "threatened, harassed, and even stalked him multiple times before and after filing a divorce lawsuit," according to an October ruling, renewing public discussion on the issue. Citing police records as evidence, the court deemed that there was a possibility of violence and ordered the woman to stop behaving in such a way toward her husband and his relatives.
A personal safety protection order is a legal provision instituted in China's first-ever anti-domestic violence law, barring an accused abuser from initiating contact with a potential victim or living in their shared home. Similar to a restraining order in other countries, such protection tools can be signed as quickly as within 24 hours in emergencies and are effective for six months upon the issuance, and applicants can revoke or extend the order during the period.
Lü Xiaoquan, a lawyer specializing in legal aid for victims of gender-based violence, told Sixth Tone that the city's legal enforcement falls in line with the underlying rationale of the national law on domestic violence, which includes any form of domestic abuse. Prior to Jingmen, Huangshi in Hubei, as well as Wenzhou in Zhejiang province, Zhuhai in Guangdong province, and Changchun in Jilin province, issued their first restraining order for male victims in the past four years, according to media reports.
"We should keep in mind that the essence of domestic violence is neither a women's issue nor a family's issue, but an illegal offense to a victim's human rights," he said. "That means both men and women, as well as sexual minorities, could fall victim to such abuse."
Though the victims of domestic violence are mostly women, rights experts said that men are also subject to abuse, but it is a rarely discussed topic. Data from the All-China Women's Federation and the National Statistics Bureau showed that nearly one-fifth of an unspecified number of surveyed men said they had experienced domestic violence, while other research said wives tend to exert more "spiritual violence," such as verbal abuse, on their husbands.
Feng Yuan, director of women's rights nonprofit Equality, told Sixth Tone that it should be noted that, in addition to facing abuse from their partners, men can also be subjected to it from other family members, including their parents and children.
"Men tend to feel more pressure about confessing to being the victim of violence since it's more likely for them to face doubts or even ridicule from others," Feng said, adding that such a mindset has hindered many men from seeking assistance. "At the same time, many are unaware of the access for help, as our society has lacked agencies providing the service."
Since China's anti-domestic violence law came into effect in 2016, there has been an increasing awareness of domestic violence, and activists say that the number of calls to the police and anti-domestic violence hotlines has increased in many places. However, many have complained that first responders don't often jump into action immediately, as they continue to brush it off as "private" or "family affairs."
Issued protection orders have also been small in number, as courts at all levels had granted only 10,917 of them by 2021. In 2019, which is the latest available data, the national women's federation received over 36,000 complaints of domestic abuse, but only 2,000 restraining orders were issued, according to Equality's monitoring report.
At the same time, however, officials didn't disclose the gender breakdown of such data, though it's considered that most of the orders were filed by wives against their husbands.
"A lot of people still don't know about this protective tool due to the lack of publicity following its enactment," Feng said, adding that local judges tend to impose stricter standards in evaluating the applications, though the terms of the anti-domestic violence law aren't particularly difficult to meet.
In July, the Supreme People's Court released a judicial interpretation that aimed to clarify the execution of protection orders included in the anti-domestic violence law. Lü said the revision has helped remove misconceptions surrounding the original law that hobbled the filing process, though he called for more advocating efforts and transparency in terms of data to monitor the actual effect of the policy.
"We have to inform society — not only the public, but also government departments, organizations, and social groups — that everyone, regardless of their gender and sexuality, should be protected from domestic abuse," Lü said.
Editor: Bibek Bhandari.
(Header image: PeopleImages/Getty Creative/VCG)