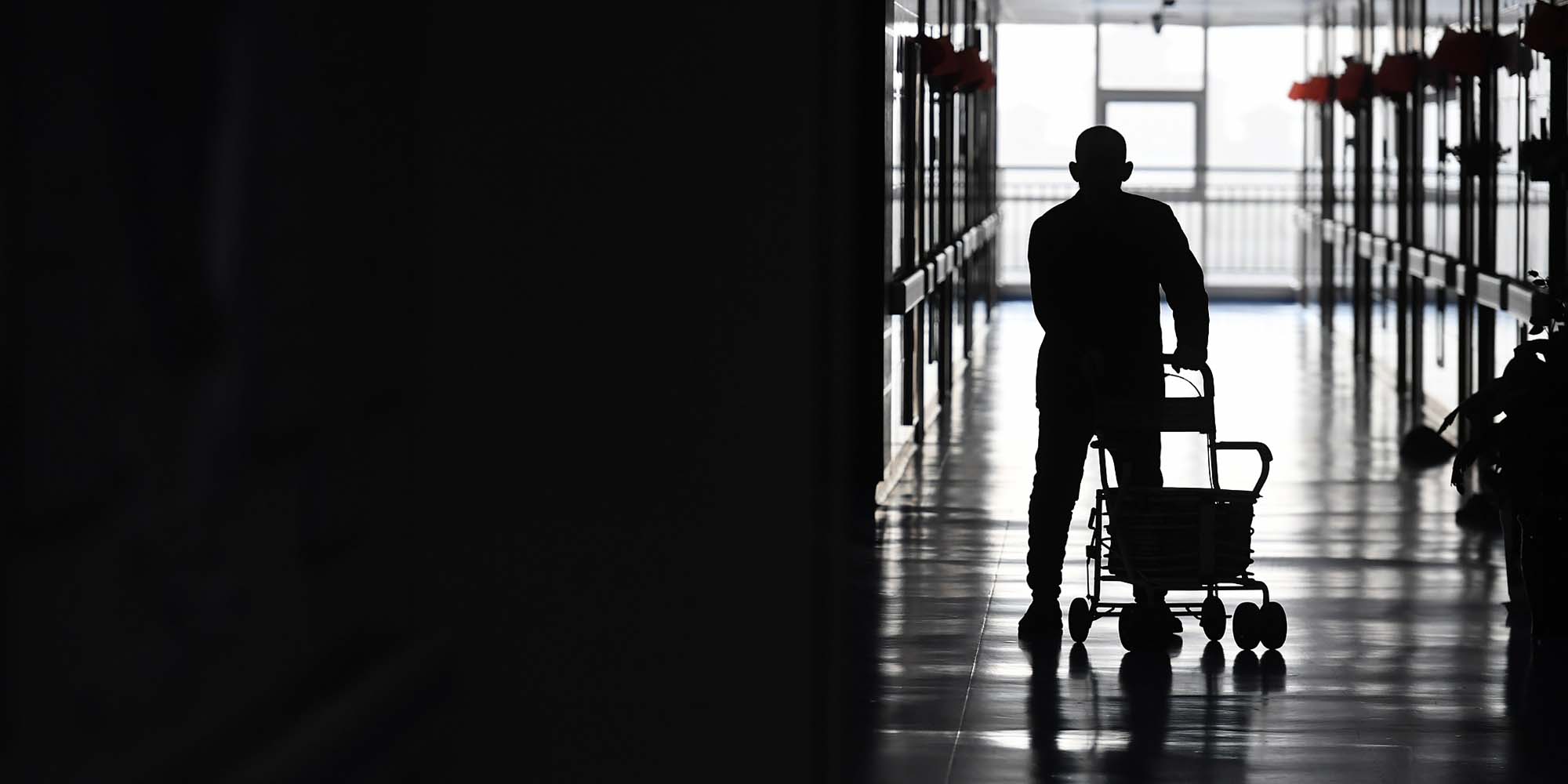 NEWS
China Sets New Rules to Safeguard Older Residents From Scams
Authorities say fraud targeting the elderly care system has been rising annually.
China has set up a four-level risk control mechanism to better prevent illegal fundraising by elderly care facilities, as an increasing number of scams targeting older people have led to financial losses, and even death.
Local civil affairs bureaus have been tasked with monitoring potential illegal fundraising and ranking their risk levels, according to a guideline published Monday. It was jointly announced by the civil affairs and public security ministries, state market regulator, and the country's top banking regulator.
The high-to-low color-coded risk levels would be determined by various factors, depending on their advanced deposit charges, rapid expansion, exaggerated promotions, and lawsuits or complaints against them, among others, according to the guideline. Local officials have also been granted authority to warn and issue rectification orders to violators.
With an increasingly aging population, China has been promoting the construction of new nursing homes since 2013 and encouraging the private sector to join the senior care sector in helping meet the surging demand. By 2020, the number of beds offered by nursing homes nationwide for older individuals doubled to about 8.2 million from 2012, according to the Ministry of Civil Affairs.
But the market expansion has also given rise to scammers who have ended up swindling millions of yuan from older residents, who they prey on by luring them into prepaying for nursing beds and other care services using high-interest returns and discounts as incentives, among other methods.
In early 2021, a 62-year-old man killed himself after being unable to get back his life savings he had invested in a serviced apartment run by a company in the central Hunan province. He needed the money for his wife's treatment.
In the wake of such tragedies, China has grown vigilant over illegal fundraising in the once loosely-regulated elder care sector, stepping up supervision since 2019.
China's central government and its highest court and procuratorate in April launched a six-month campaign to combat fraud in the care industry, with illegal fundraising making up about 80% of all cases. The Supreme People's Court said in August that such fraud targeting the elderly care system accounted for a small portion of criminal cases in total, but was rising on a yearly basis.
Zheng Zhigang, a research fellow studying the care industry at Peking University, told Sixth Tone that the new guideline provides more measures to combat illegal fundraising by nursing homes but it still remains "very hard" to detect and prevent the misbehavior from the start.
"The practice is often hidden and deceptive," he said. "Some older people don't recognize it as illegal fundraising. The scammers target older people because they have a stable pension, spend less, lack future financial security, and have more health concerns."
Editor: Bibek Bhandari.
(Header image: VCG)