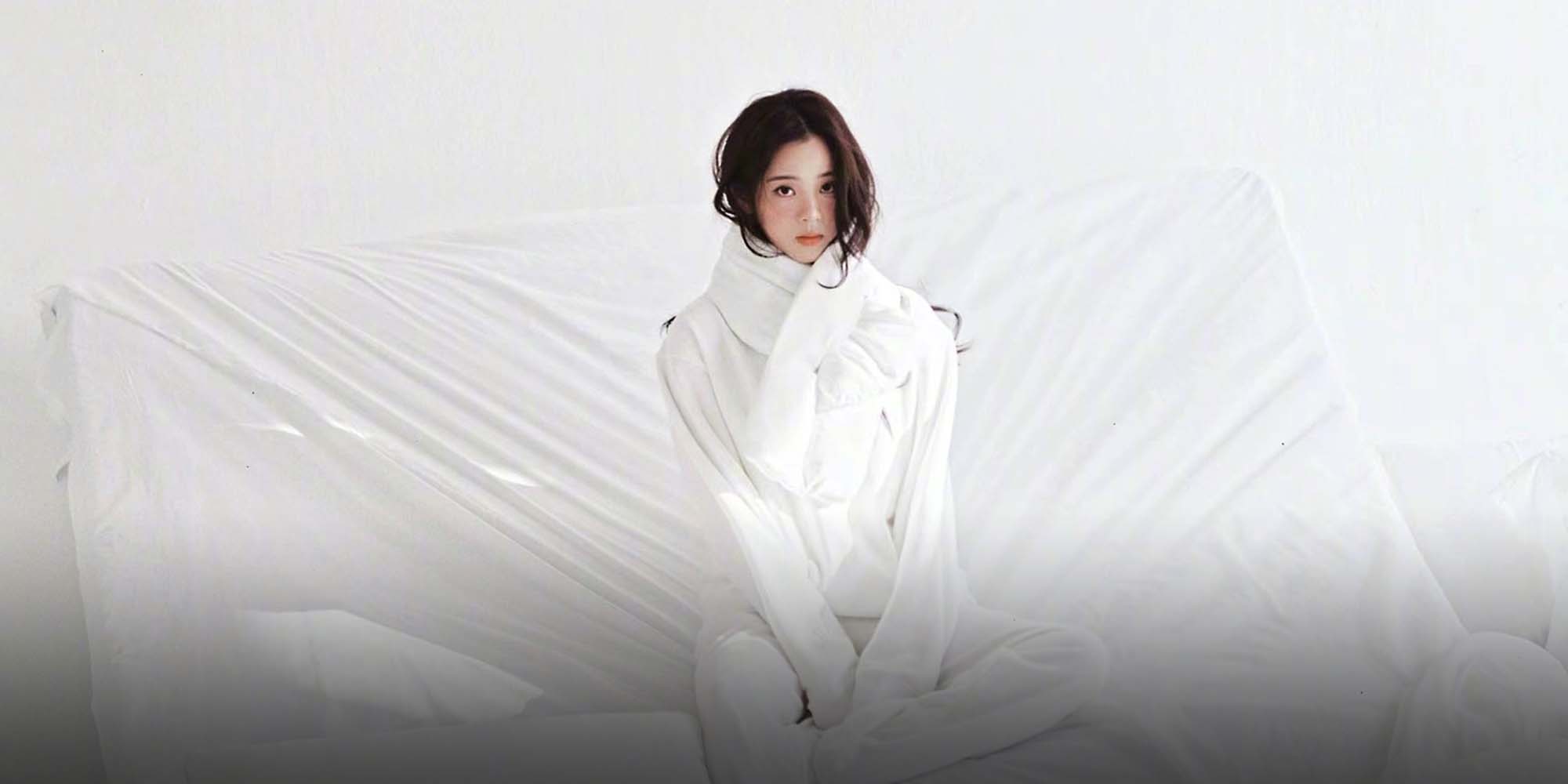 NEWS
Pop Idol Ouyang Nana Slammed for Expensive Clothing Line
Despite criticisms, items from the 22-year-old's new collection are almost sold out.
Fans of popular cellist-turned-actress Ouyang Nana are not happy with the price tags on her new fashion line, with many accusing her and other celebrities of commercializing their fandom.
Many criticized Ouyang for having overpriced items in her newly-launched lifestyle and apparel label Nabi, which recently launched its new collection dubbed "cloud capsule." They include minimalist-looking bathrobes, pajamas, socks, and other items, with prices ranging from 148 yuan to 988 yuan ($20-$140).
While some fans were ready to pay premium prices for the brand name, others complained of the poor quality of the products. Though Nabi describes itself as a brand "created with comfort at top of mind" on its website, consumers found that the bunny-designed bathrobe — the most expensive item in the collection — was made of polyester and spandex, cheap synthetic fabrics used by brands to minimize costs.
Experts in the garment production industry told domestic media that such robes would cost around 60 yuan, with a retail price of no more than 300 yuan.
"The bunny design is cute. I would buy it if it were 200 yuan, but 1,000 yuan is way too expensive," one user said on microblogging platform Weibo.
"This is a typical case of pop idols harvesting their fans like leeks," said another user, referring to the self-deprecating term jiucai and implying they were being tricked into a bad deal.
Daughter of veteran actor Ouyang Long, the 22-year-old Taiwanese actress gained popularity as a talented cellist from an early age. She later gained popularity through her vlogs documenting her humble student life, amassing fans and attracting endorsements from global luxury brands targeting China's Gen-Z consumers.
Young fans are often considered to be big spenders when it comes to their idols, from purchasing their music to buying items endorsed by them, and even spending money to boost their social media ranking, and have been the target of authorities who aim to tame hysteria. And products backed by celebrities don't come cheap — a candlestick from pop star Jackson Wang's personal brand Team Wang cost 25,000 yuan, while a T-shirt sold under the brand of idol Huang Minghao is priced at 500 yuan.
While some fans argue they're willing to shell out the money as long as they're not forced or tricked, experts say the phenomenon is worrying since most of the fans are extremely young and not financially independent yet. Last year, authorities launched a series of efforts to crack down on China's fandom culture where online youth communities develop shared obsessions with celebrity idols.
But regardless of the criticisms or online discussions, most of the merchandise in Ouyang's new line were sold out as of Thursday.
Editor: Bibek Bhandari.
(Header image: A promotional photo of the bathrobe from Ouyang Nana's new fashion brand. VCG)