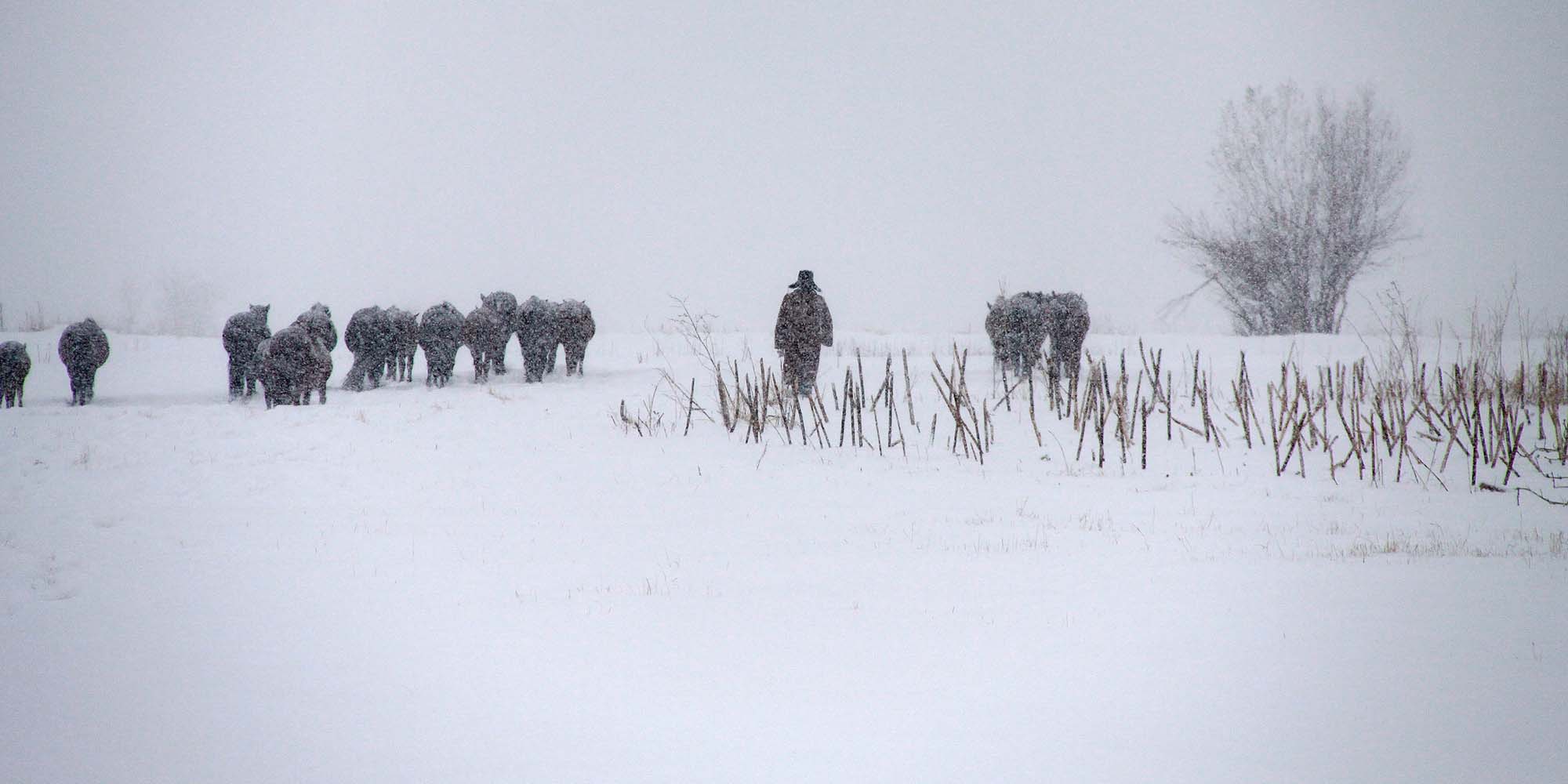 NEWS
Brutal Winter Freezes Livestock, Traps Herders in Northwest China
At least seven people have died, as Xinjiang region issues a red alert for cold wave for the first time in 14 years.
The coldest temperatures in over a decade have disrupted the seasonal migration of nomadic herders in northwest China's Xinjiang Uyghur Autonomous Region, making it extremely difficult to transfer livestock to winter pastures and threatening livelihoods.
Since last week, an unspecified number of herders have either gone missing or been trapped while herding their cattle and sheep in the region's northernmost areas during their seasonal migration, financial outlet Caixin reported Sunday. There were also reports of livestock getting frostbite or freezing to death, as blizzards and sub-zero temperatures swept through many places.
At least 20 provincial areas in China are witnessing a sharp drop in temperatures this week, with Xinjiang's meteorological station on Saturday issuing its first red alert — the highest in the country's four-tier weather warning system — for a cold wave since 2008. The lowest temperature in most of the northern parts of Xinjiang was expected to drop by 10-16 degrees Celsius over the weekend, with the mercury dropping to as low as minus 20 degrees Celsius.
Thousands of local herders in Xinjiang move their livestock toward lower or higher pastures each season to secure forage. They often start their winter migration around November to escape the freezing weather conditions.
But this year's severe cold snap has caught many herders on their migratory route off guard. Videos circulating online showed herders and their livestock trudging through fields covered with snow — some sheep were seen blanketed in snow, standing still like ice sculptures.
Though there have been no reports of casualties among the herders, the cold weather has killed at least seven construction workers at a project site in the northernmost city of Altay, local authorities said Monday. They were said to be returning home after construction stopped, but made the journey back to the site on foot after being trapped in the car 500 meters away and then got lost.
Officials in the Altay Prefecture on Sunday said they have sent rescue teams to search for and rescue trapped herders, and have found at least two of them so far. As of Monday, about 72% of livestock in the city of Altay had been transferred to winter pastures, with the rest expected to be settled by Dec. 20, local media reported.
Xinjiang also issued a yellow warning for snowstorms on Monday. Prior to the notice, the city of Shawan saw record snowfall over the weekend and had the deepest snow cover for the same period since 1955.
Editor: Bibek Bhandari.
(Header image: VCG)