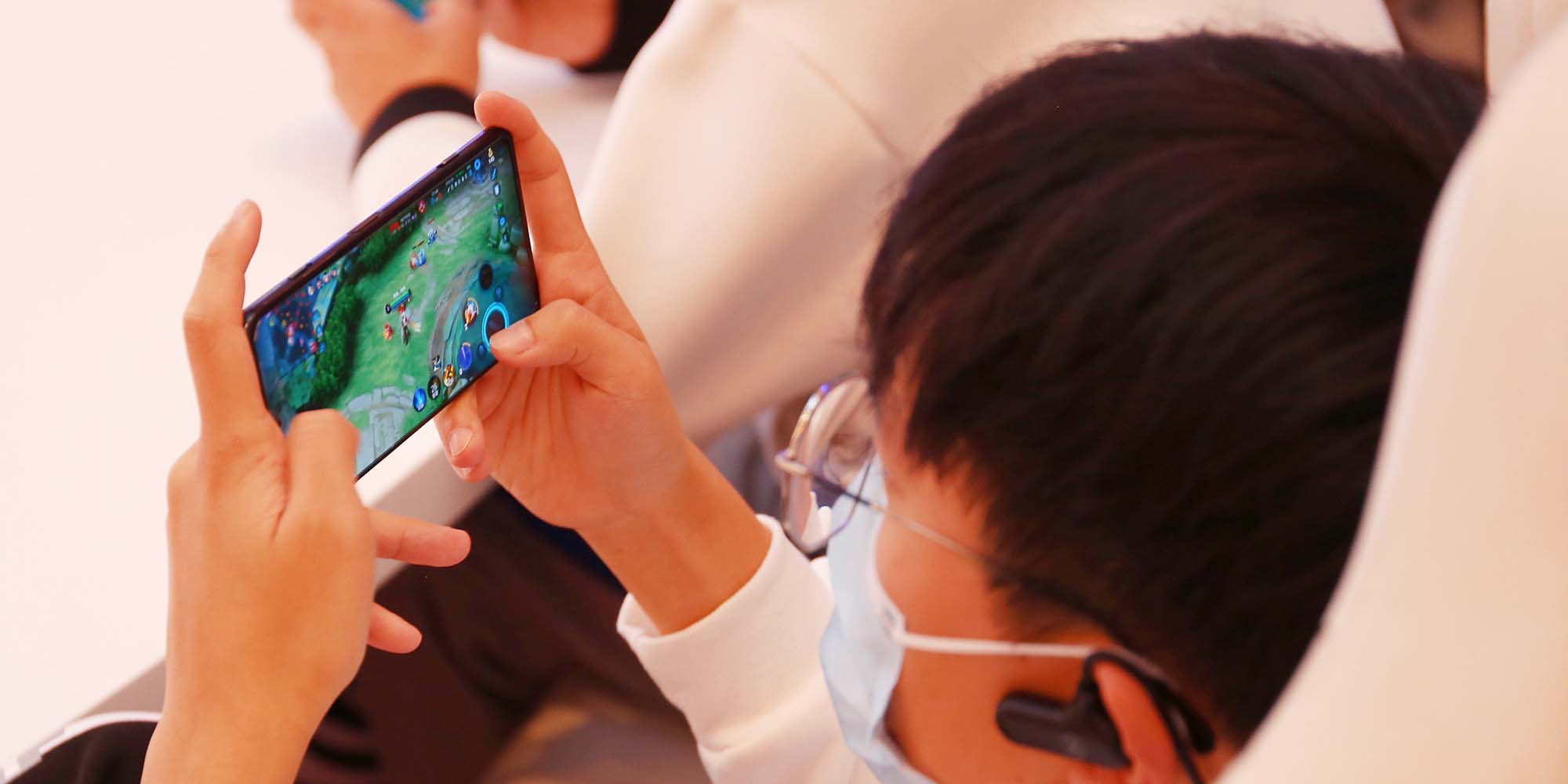 NEWS
China's Gaming Curbs 'Largely Resolved' Addiction in Minors: Report
Regulators last year limited playtime for children to just one hour on Fridays, Saturdays, and Sundays.
China's gaming industry association has claimed that the country has been successful in taming video game addiction among minors, thanks to the restrictions adopted last year to limit screen time for children.
The Game Working Committee of the China Music and Digital Association said they had "largely resolved" gaming addiction in children, citing the results from a survey that interviewed thousands of parents on gaming-related issues. Some 70% of minors were said to have limited their playtime to three hours on weekends, while there was also a "significant drop" in minors spending money on games, according to the report published Tuesday.
The claims come just over a year after the country's gaming regulators introduced a playtime limit for minors, allowing them only an hour on Fridays, Saturdays, and Sundays. Gaming companies have also introduced other measures such as real-name registration and facial recognition to deter minors from playing excessively.
Video games have often been blamed for deteriorating eyesight and poor fitness among children, with a state-run newspaper going as far as calling them "spiritual opium" for teenagers. The number of young players has also dropped by 40 million compared with 2020 after the playtime limit was introduced in August 2021, a gaming report published earlier this year said.
However, despite the strict rules, many children were still able to access online games, with some deviating to other digital platforms, according to Tuesday's report. More than 35% of the surveyed parents admitted allowing children to use their IDs for game registration, while many children were said to be spending more time on video platforms such as Douyin, Kuaishou, and Bilibili.
Editor: Bibek Bhandari.
(Header image: VCG)