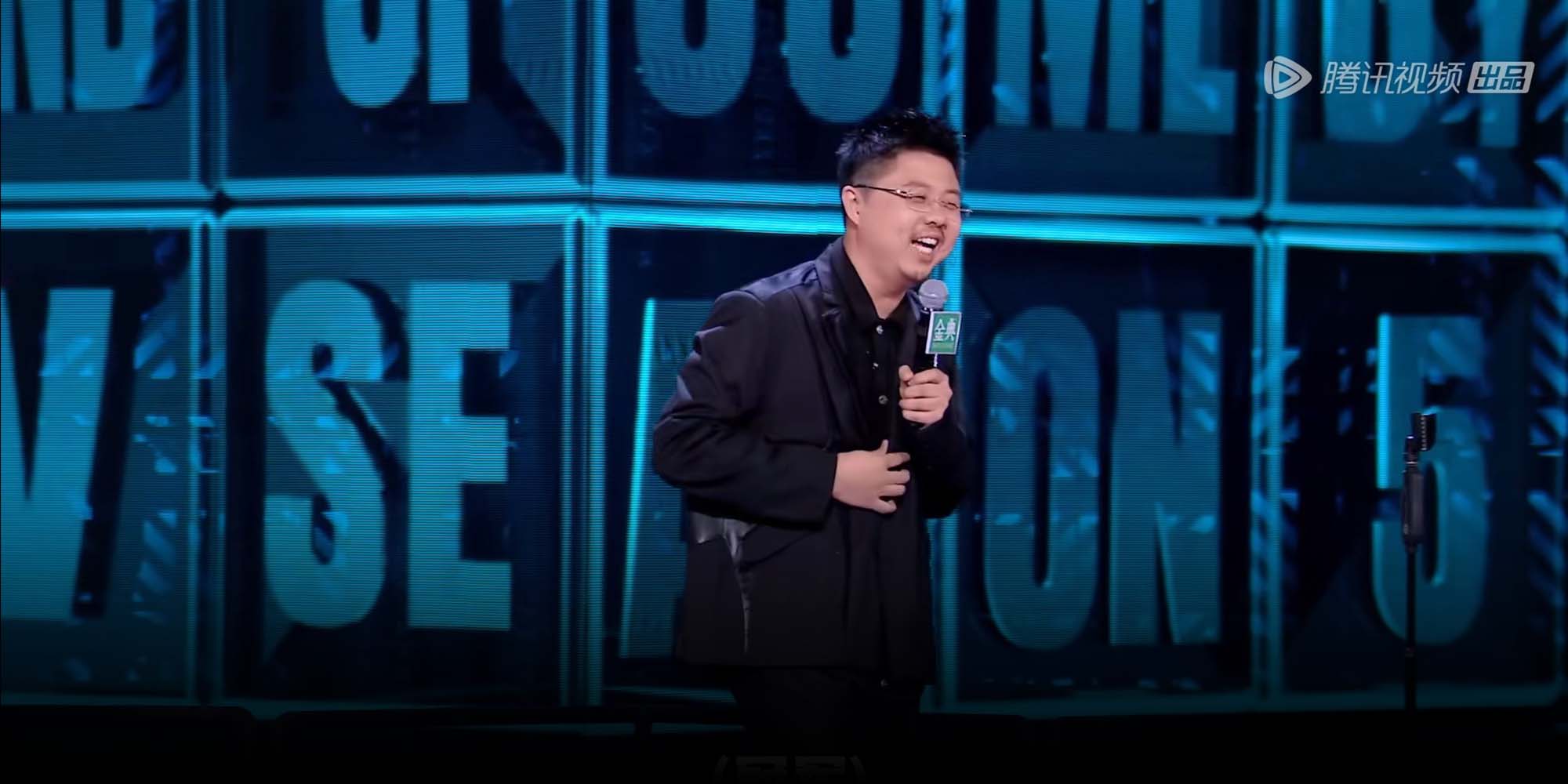 NEWS
'Rock and Roast' Gets Roasted
The latest season of the hit stand-up comedy show bombed with audiences.
For years, "Rock and Roast" has been Wendy Zheng's favorite way to unwind after work. But the 24-year-old writer found the latest season of the hit stand-up show more cringeworthy than funny.
"Every time I watch, I want to laugh, but there's so much that's supposedly laughworthy that I'm afraid I just don't find amusing," she told Sixth Tone Friday.
One of China's most popular variety shows, especially among the coveted young urban demographic, the fifth season of "Rock and Roast," which finished its 10-episode run Wednesday, was overshadowed by controversy. It also seems to have bombed with audiences, earning a 5.5 score from users of rating site Douban, a full two points lower than any of the preceding three seasons.
The trouble began in September, when viewers reacted negatively to the show's treatment of some of its contestants. In one frequently cited scene, the celebrity judges, known as "leading laughers," seemed indifferent to a parcel delivery driver's jokes about his job; one later mistakenly referred to the contestant as a "food deliveryman."
The show quietly replaced the judges, but audiences continued to complain about this year's contestants, including their supposed lack of pizazz and overreliance on mining online memes for laughs. The criticism grew louder in November, when Pang Bo, a veteran comedian who won the show's first season, was accused of plagiarizing jokes from the internet.
First aired in 2017, "Rock and Roast" won over audiences for its frank and witty takes on pressing, often taboo issues ranging from gender inequality to more general life anxieties.
The show's rise helped fuel the development of China's stand-up comedy market, which has grown from 98 million yuan ($14 million) in 2017 to 391 million yuan last year, according to a domestic market research firm. In a sign of its growing mainstream popularity, stand-up even cracked the lineup of this February's Spring Festival Gala, the most-watched television event of the year.
The boom has been particularly profitable for Xiaoguo Culture Media, the production company behind "Rock and Roast," which requires aspiring contestants to sign long-term talent management deals if they want to take part in the show.
At least part of the backlash to this year's installment of "Rock and Roast" may be due to the overexposure of its stars. As the stand-up industry has grown, comedians have snapped up lucrative endorsement deals, with some jokingly referring to themselves as "ad machines."
For fans like Zheng, however, the biggest issue was simply how out of touch the show felt.
"The laugh leaders are supposed to stand on the same side as us, make us feel that we can sympathize with each other," she said. "But their actions and responses (this year) often felt like they were setting themselves against us."
Editor: Kilian O'Donnell.
(Header image: A scene from the show's fifth season. From Weibo)