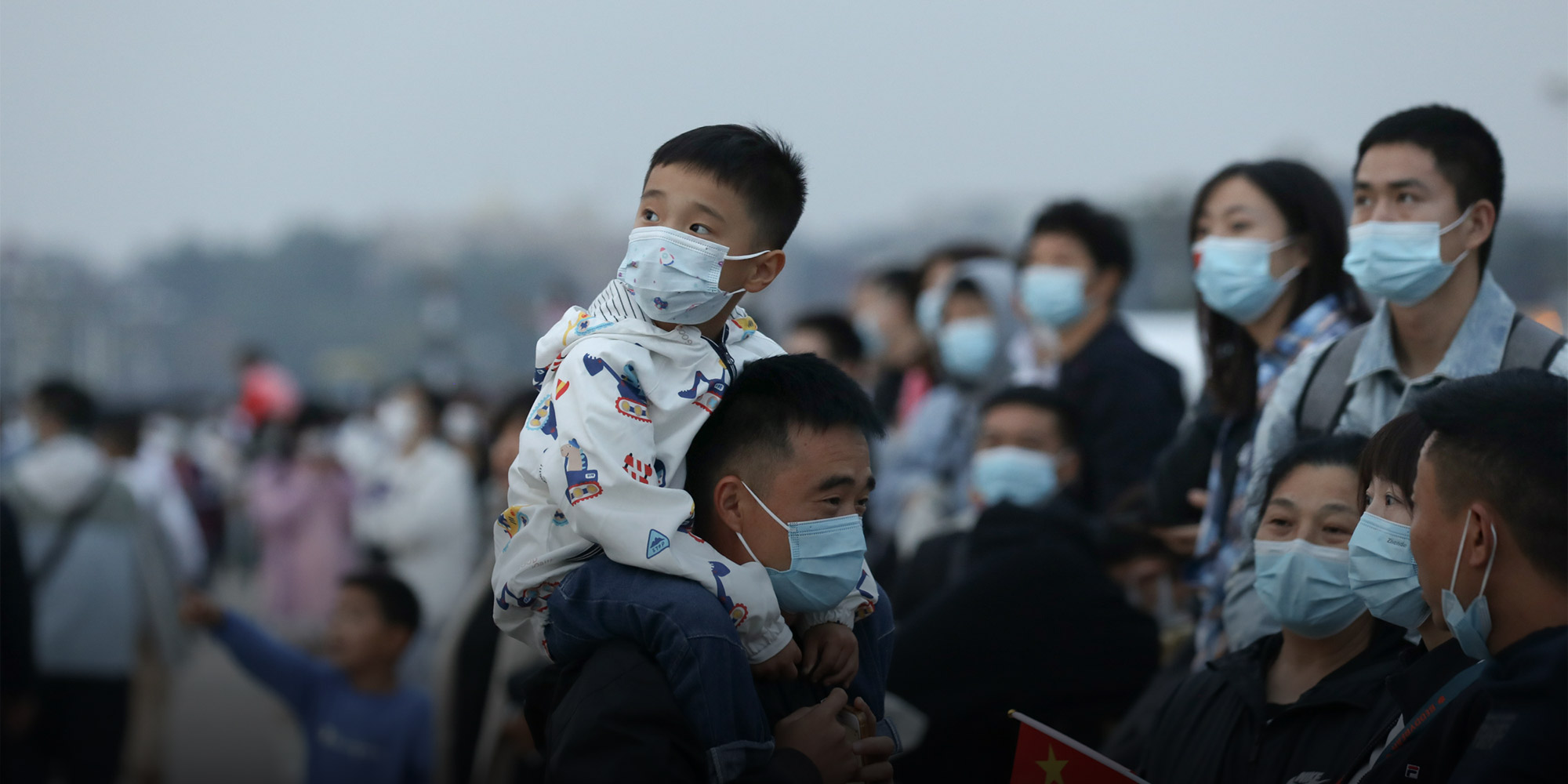 NEWS
China Eases COVID Curbs, Cuts Quarantines and Flight Bans
The country is still sticking to "zero-COVID" policy as it relaxes some of the world's strictest virus control measures.
China has shortened quarantine times, tweaked its classification of so-called "risk areas," and scrapped measures that punish airlines for carrying coronavirus-positive passengers in a major shift, signaling a gradual relaxation of the country's "zero-COVID" policy.
Quarantine times for international arrivals and close contacts of those infected with the coronavirus have been slashed to five days at a government-designated facility and three days at home instead of the previous seven and three days, respectively. The PCR test requirement for inbound passengers has also been adjusted — they're now required to have one test 48 hours before boarding instead of two.
The changes are part of 20 new revised COVID control measures announced by the State Council's epidemic prevention team on Friday.
Another major change in the new guidelines includes ending the "circuit breaker" policy that temporarily suspended airlines from operating flights based on the number of passengers who test positive for the coronavirus after arriving in China. Even as the country has added more flights in recent months and cut quarantine time for inbound travelers since its borders were virtually shut in March 2020, the flights are still far less in number and extremely costly.
Half an hour after the announcement, the number of bookings for China-bound flight tickets doubled compared with the day before, while searches for international flights surged by 200%, according to online travel platform Trip.com Group. Ticket prices, however, remained unchanged.
Domestically, the country will no longer categorize areas as "middle-risk" and instead classify them as only "high-risk" or "low-risk." While high-risk areas constitute housing units where infected individuals live, work, or may have visited, the county as a whole will be labeled as low-risk. High-risk areas will be downgraded to low-risk if no new infections are detected for five consecutive days.
Authorities have also scrapped quarantine measures for those deemed as secondary contacts of COVID-positive individuals, and prohibited arbitrary testing expansion for those living in uninfected areas. This comes as several local governments have already ended free testing for its residents, asking them to foot the bill amid mounting costs. 
Meanwhile, authorities urged to strengthen vaccination efforts and promote booster shots, especially among older groups. While the country has vaccinated 92% of its population, getting the shots in the arms of its aging population has proved to be a challenge.
While Friday's new measures appear relatively lenient, health officials said last week that the country still plans to stick with its "zero-COVID" policy, but with a more "targeted approach." China logged 10,535 local coronavirus cases on Thursday, as several places in Guangdong and Henan provinces, as well as the Inner Mongolia Autonomous Region, are either under full or partial lockdowns.
Editor: Bibek Bhandari.
(Header image: People wait for the flag raising ceremony in Beijing, Oct. 1, 2022. VCG)