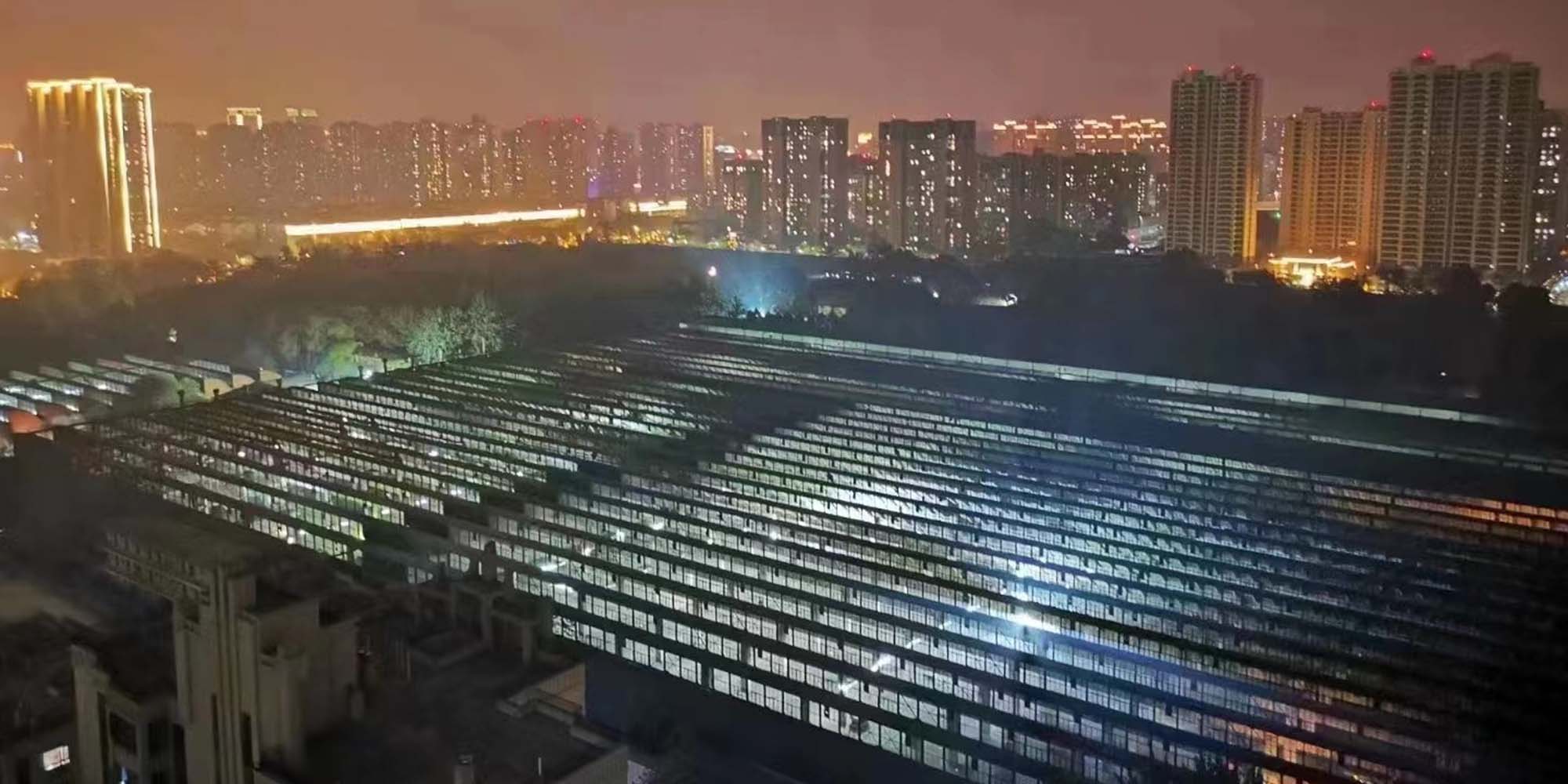 NEWS
Chinese City Slammed for Turning Heritage Site Into COVID Shelter
A 58-year-old historic and cultural center is being transformed to accommodate 10,000 people infected with the coronavirus.
The central city of Zhengzhou has attracted unwanted attention several times this year — from hitting depositors of embattled rural banks with red health codes to the chaotic COVID-19 restrictions at the city's iPhone factory.
Now, the capital of Henan province is once again sparking public anger, this time for converting a historical building into a shelter hospital, or fangcang, for coronavirus patients.
The city's epidemic control authorities are turning the main building of the Zhengzhou No.2 Grinding Wheel Factory, categorized as a national heritage site, into an "medical inspection center," said an official announcement dated Nov. 4 that has since gone viral. The hospital project in the 58-year-old building, which is scheduled to start operating early next month, plans to accommodate 10,000 patients upon completion.
The No.2 Grinding Wheel Factory was once the largest such factory in Asia. Supported financially and technically by East Germany during China's First Five-Year Plan between 1953 and 1957, the complex incorporates a Bauhaus design characterized by oversized windows, large spaces bathed in natural light, and distinctive saw-tooth roofs.
The site was included in China's list of Major Historical and Cultural Site Protected at the National Level in 2019. It was also planned to rival Beijing's 798 Art Zone as a cultural and art hub.
Many online have expressed concern about the potential damage that the medical facility could cause to the historical building, with some questioning if city authorities had received permission from relevant departments before starting the project. One of the pictures taken inside the facility shows that the mottled ceiling and pillars, which show the old age of the building, have been painted white.
"I'm afraid this is just the beginning," one user wrote on microblogging platform Weibo. "When transforming the country's historical and cultural legacies into fangcang can somehow be 'legalized,' I can't imagine what will happen to those legacies that are protected at city or county levels," said a Weibo user.
"Why not renovate the Forbidden City?" mocked another user when commenting on the news.
An anonymous official confirmed the project to domestic media outlet Dingduan on Wednesday, but noted that the makeshift hospital was unlikely to damage the main building. The official said they were only "using unused space instead of renovating the building."
Zhengzhou has been battling to contain a fresh COVID wave, with the city reporting 1,346 infections for Wednesday. The virus flare-up has led to partial lockdowns, hampering operations in the world's largest iPhone assembly plant.
Editor: Bibek Bhandari.
((Header image: A view of the COVID shelter at Zhengzhou No.2 Grinding Wheel Factory. From @赵逵建筑 on Weibo)