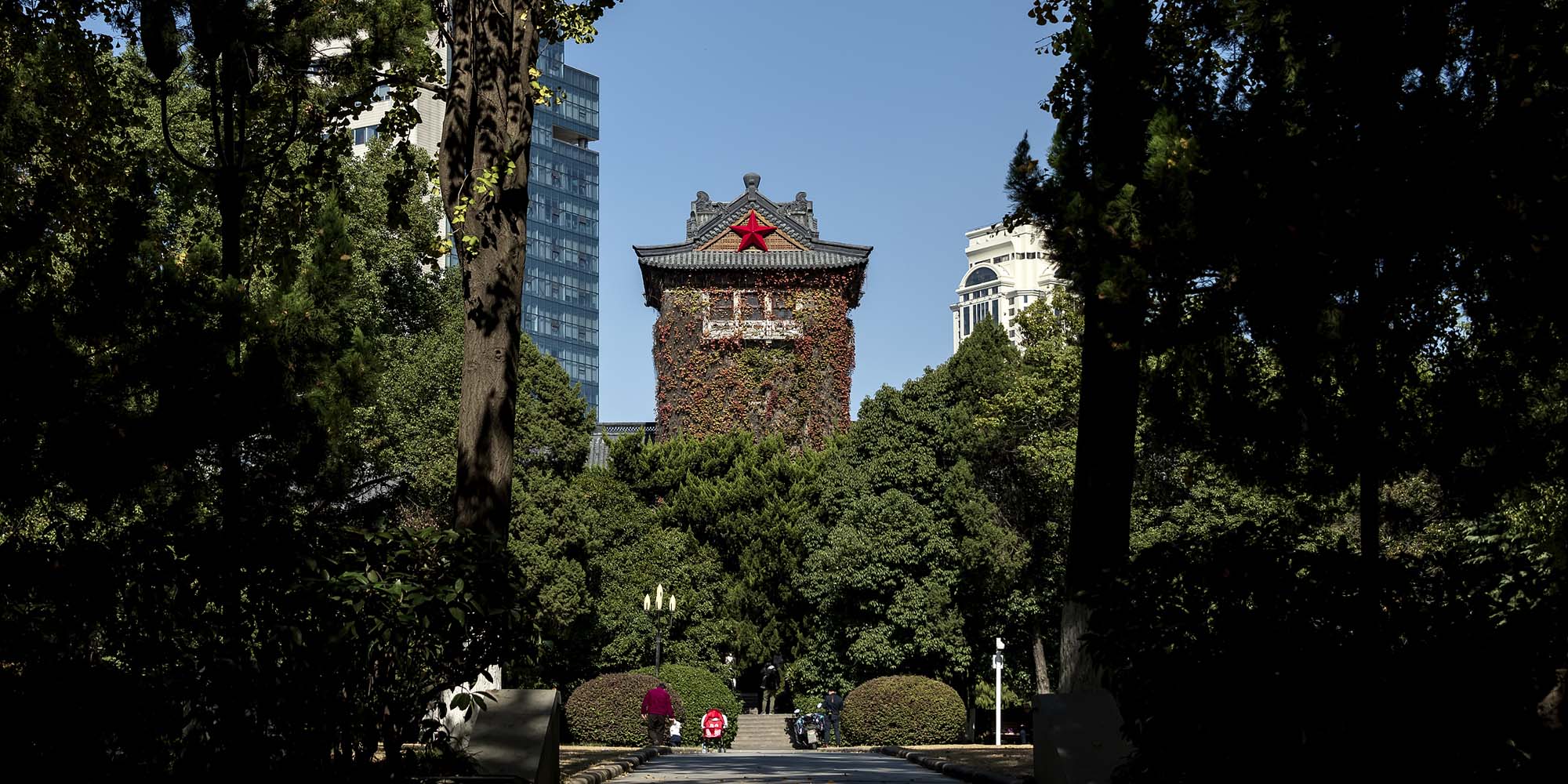 NEWS
Nanjing University Probes Academic Staff Accused of Rape
Sexual harassment remains a concern at schools despite the implementation of stricter laws.
One of China's leading universities on Tuesday opened an investigation against an administrative leader accused of plagiarism and raping a former undergraduate student, adding to the list of sexual abuse claims at academic institutions reported this year.
Nanjing University, located in the eastern province of Jiangsu, said it had received a report against a professor surnamed Zhou from the School of Government and would deal with it in line with the law after verifying the allegations, according to a brief statement published on microblogging platform Weibo.
The statement came four days after a woman, who graduated from the School of Government, circulated an email to everyone at the university, accusing 41-year-old Zhou of academic plagiarism and raping and impregnating her, according to screenshots now shared on various social media sites. In screenshots of their chat logs, which she attached to the email, the woman said the professor threatened her with a suspension and that she would "face the consequences" when she "begged him to let go" after being forced to go to a hotel room.
"Mr. Zhou, you used to trust me so much that you offered me a position in the student union," wrote the woman, who also mentioned that she was currently in the United States. "I have benefited a lot from you. I have helped you with many bad things. After thorough reflection, I'm now making the right decision to turn you in."
Sixth Tone's request for comment to Zhou via the phone number listed in the email screenshot went unanswered by time of publication. As of Wednesday, he had deleted his Weibo account.
Gender-based violence and abuse at schools frequently make headlines in China, with more women now calling out their perpetrators on social media. In October, more than a dozen former students of the reputed Yingluzhantai academy accused their teacher Du Yingzhe of harassment and rape, leading to his detention by police in Beijing and stricter scrutiny in art academies.
A 2017 survey with over 6,000 respondents by the now-defunct Guangzhou Gender and Sexuality Education Center found that nearly 10% of the sexual assaults involved school superiors.
A campuswide survey among Nanjing University students in 2019 suggested that 12.58% of the 1,731 respondents had encountered sexual harassment on campus. Ten out of 256 cases involved school administrators, which includes administrative and teaching staff.
The survey was conducted after two of the school's well-known professors, Shen Yang from the School of Liberal Arts and Zhang Kangzhi from the School of Government, were accused of sexual harassment in separate incidents. While Shen has disappeared from public view in the following years, Zhang has remained active in teaching and has participated in other lectures.
Over the years, Chinese authorities have introduced measures to protect minors from bullying and sexual harassment in schools. The revised Law on Protection of Minors that went into effect last June also added several new provisions to strengthen reporting mechanisms and prevent such instances.
Editor: Bibek Bhandari.
(Header image: A view of Nanjing University, Nanjing, Jiangsu province, Nov. 14, 2019. VCG)