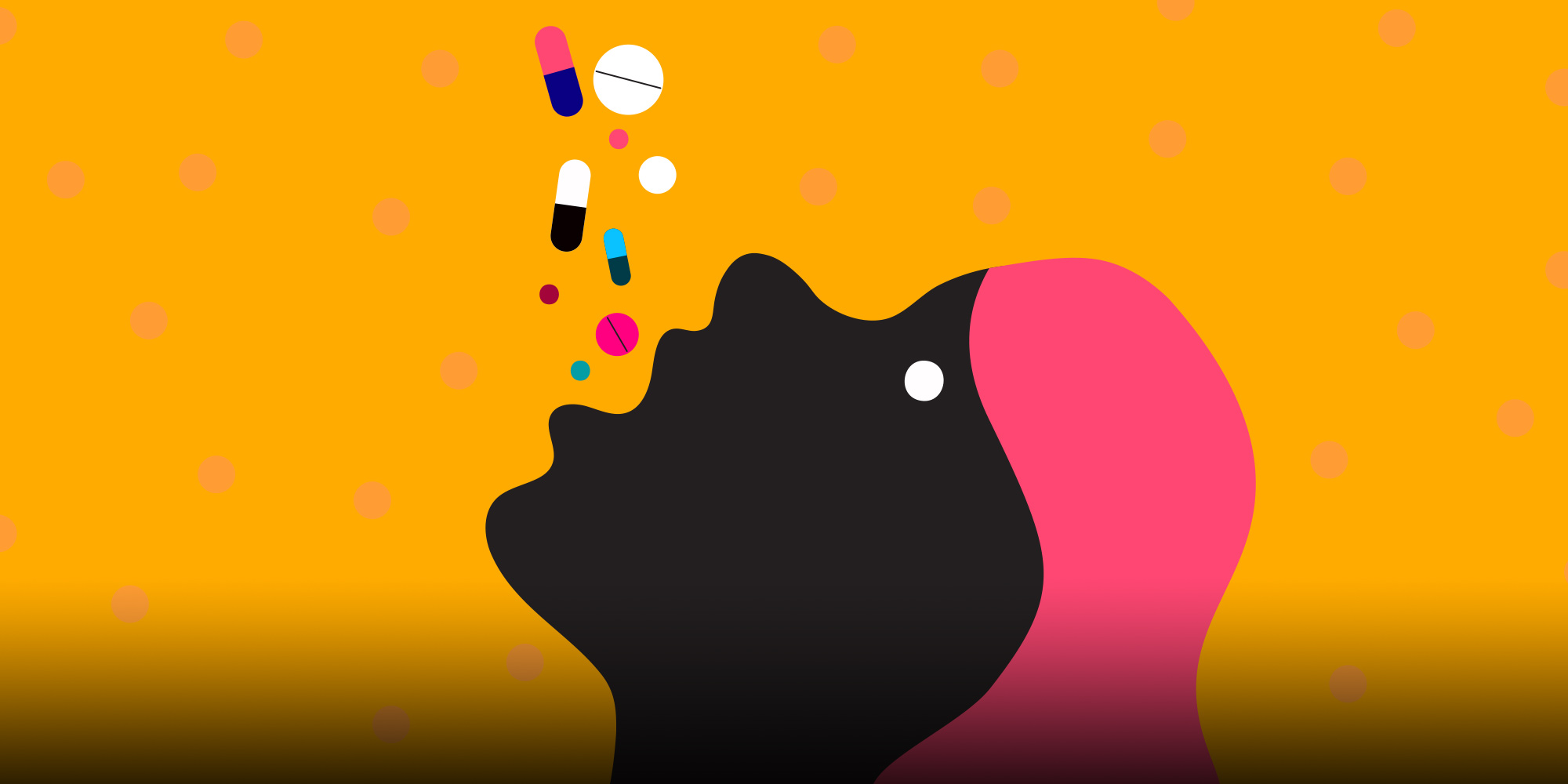 NEWS
China's Plan to Ban Online Sale of Hormone Drugs Worries Trans Women
While proponents say the regulation would ensure safety, opponents argue that not everyone would be able to receive a prescription.
China plans on restricting the online sale of the two most used drugs by transgender women for hormone replacement therapy, raising concerns over accessibility and price hikes for many who aren't able to purchase them through a medical prescription.
A draft of the prohibited list of drugs to be sold online published earlier this month includes estradiol and cyproterone, citing them under the category of "high-risk drugs." The drugs are used to induce feminization in transgender women, which helps block male hormones for a more feminine appearance.
The list was published by the country's drug regulator earlier this month and made open for public feedback through Nov. 11. Chinese authorities usually publish legal documents to gauge public opinion, which may or may not result in amendments.
Three transgender women Sixth Tone spoke with said they're worried that if passed, the new rule would not just limit the access of the drug, it would also raise its price on the already existing black market. One type of the widely preferred estradiol tablet, according to one woman, is imported from Thailand and costs about half of domestically produced ones.
"If the list is finally adopted, we'll see a 40% to 50% increase in price, which will make the situation worse," said one woman who identified herself as Huamo and has been taking the drug for two years. "Not everyone can obtain the prescription under current regulations. Some of us without proof of diagnosis can only buy the medicine on the black market where the price is already high."
Currently, hormone therapy drugs can be bought on e-commerce platforms such as JD.com and Taobao after providing prescriptions, though the transgender women Sixth Tone spoke with said that some used forged prescriptions to acquire them. Trans people are required to undergo at least three separate hospital visits with two different doctors, obtain informed consent from immediate family members, and receive a "certificate of mental illness for gender dysphoria" before receiving prescriptions or sex reassignment surgery.
"The process is extremely hard, especially when your parents are involved," said Ella, co-founder of TransTalks, a transgender support group in Shanghai.
Those wanting to sidestep the process, mostly due to disapproval from their family, have often resorted to the black market to access hormone therapy drugs. They popped up on social platforms such as Twitter and Telegram — both inaccessible in China — around 2019 when the country's drug regulator was amended to regulate the online sale of medicines. The black market has shrunk in size due to crackdowns over the years, but hasn't entirely disappeared.
Medical experts such as Cheng Chen, a physician at Shanghai Ninth People's Hospital, say that the use of hormone therapy drugs in the absence of medical supervision can lead to side effects and health risks. The doctor, who has offered medical advice to several transgender individuals through the years, said he was in favor of the government's decision to end the online sale of hormone therapy drugs.
"The source and quality of the medicines can't be guaranteed when they are purchased online," he told Sixth Tone. "It's easy for patients to overdose once they start self-medicating without professional guidance. By the time symptoms appear, irreversible damage to metabolic and coagulation functions may have occurred."
But opinion within the community was divided.
On social media platforms and messaging chat groups, many from the trans community urged each other to offer suggestions about why the list should not be adopted, arguing that it will make the situation worse. But some of them said that banning the drug could be a blessing in disguise.
"Sooner or later, they'll know this is a protection instead of a restriction," said Ella from TransTalks, adding that she has witnessed several overdosing-related incidents due to self-medication.
Editor: Bibek Bhandari.
(Header image: Tomozina//VCG)