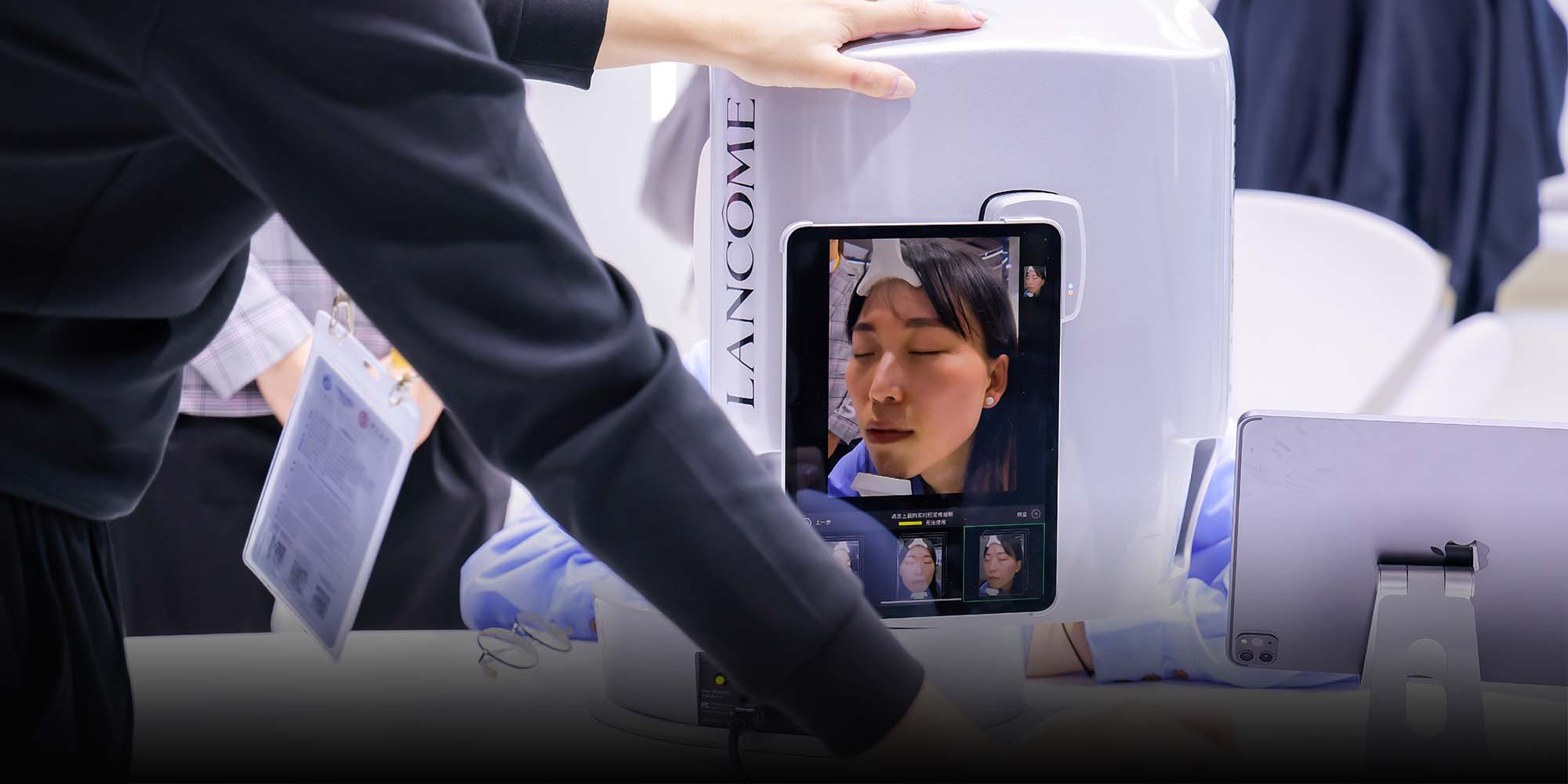 NEWS
Global Brands Pitch Sustainable Solutions to Chinese Consumers
Sustainability remains a popular theme at this year's China International Import Expo.
SHANGHAI — Several global brands said they were committed to their sustainability goals, as they showcased their green initiatives at the ongoing China International Import Expo in Shanghai.
L'Oréal, the French cosmetics firm which celebrated the 25th anniversary of its entrance into the Chinese market during the expo, demonstrated its product impact labeling system that rates their products based on their environmental impact throughout the life cycle. The rating mechanism includes assessments on the production of ingredients and waste management of packaging, allowing consumers to access the environmental impact indicator on the packaging.
Many consumer brands at the expo and beyond have been accelerating their sustainable initiatives to attract Chinese consumers, as they seek more eco-friendly products amid the country's push for greener development and carbon neutrality.
"Chinese consumers' sustainable consumption awareness has improved continuously over the past 10 years, especially among the youngster group," Fabrice Megarbane, president of the North Asia zone and CEO of L'Oréal China, told Sixth Tone.
Consumers, particularly those in Gen Z, care more about the manufacturing process of the products they consume, and brands aspire to prove their sustainability claims by offering more transparency across the supply chain, Megarbane said.
L'Oréal has achieved carbon neutrality in all operational sites in North Asia, of which China is an important part, by utilizing green parcels, pushing empty bottle recycling projects, and cooperating with different organizations in this field, according to the company.
Another global giant, Sweden's IKEA, featured a set of furniture products made from recyclable materials and waste materials at the exhibition. The brand also debuted its BRUKSVARA series, a set of bedroom furniture that the company claims has been built using sustainable design and production.

The Swedish firm has pledged to reduce the carbon footprint of its value chain by halving its carbon emissions by 2030 and has more than 4,000 sustainable products available to consumers, according to the company. In July, IKEA established its first green shopping mall fully powered by solar energy in the northern city of Tianjin.
Lixil Corporation, the Japanese water and housing product maker which has participated at the CIIE since 2020, exhibited water-saving showers, toilets, faucets, and green building materials during this year's expo.
"Because of China's low-carbon initiative, there is a growing demand and consensus for green consumption and a green lifestyle among its consumers. It has also pushed enterprises to focus more on their sustainable development and green transformation," a Lixil spokesperson told Sixth Tone.
(Header image: An exhibitor inspects a woman's skin condition at the China International Import Expo in Shanghai, Nov. 8, 2022. Courtesy of L'OREAL)