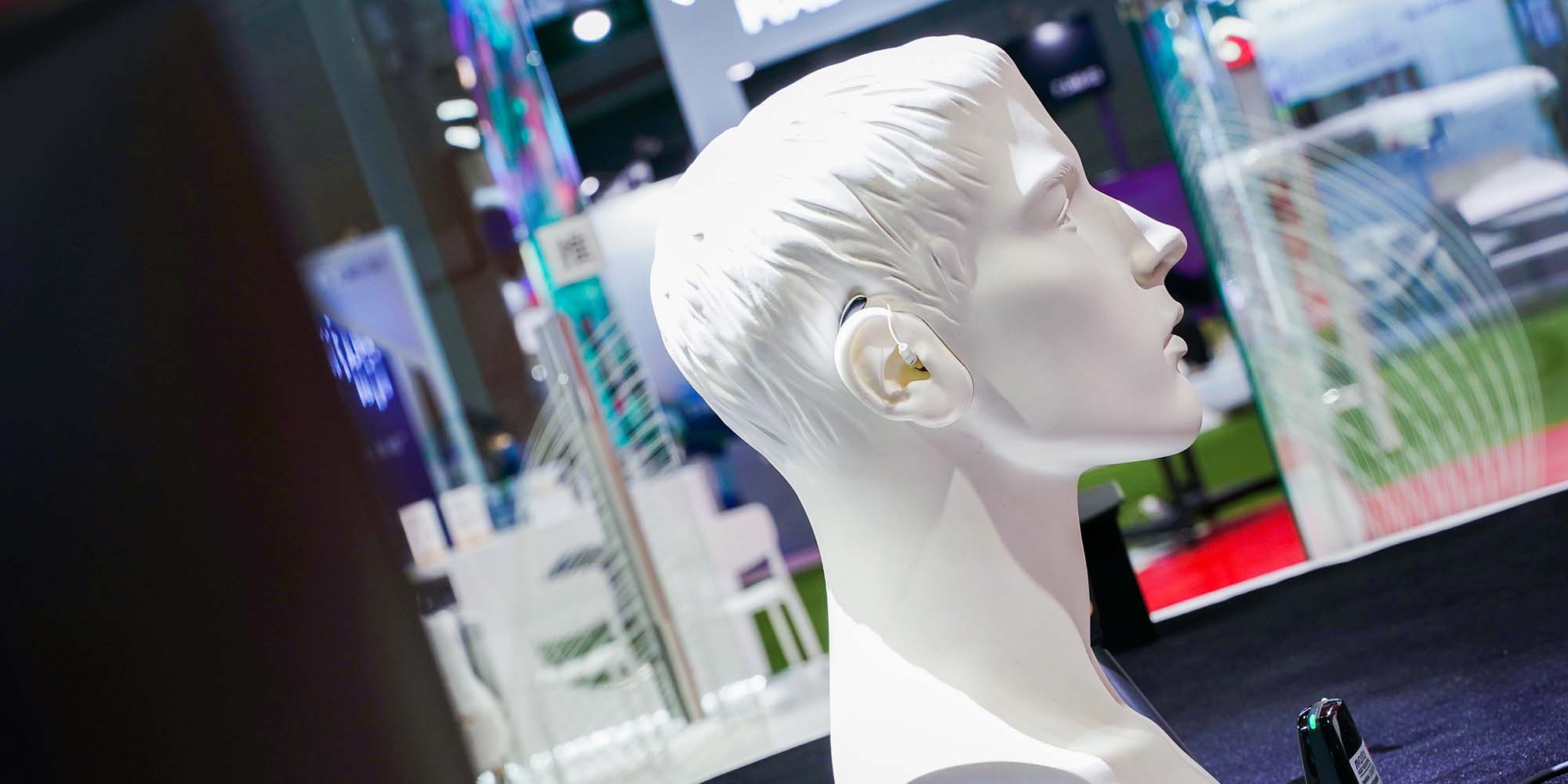 NEWS
At-Home Health Device Makers Target China's 'Silver Economy'
Global brands are eyeing on a way to tap into the market catering to the country's aging population.
SHANGHAI — Health care service providers are turning to at-home medical devices to monitor the medical conditions of their older clients, as companies manufacturing them tap into the growing demand.
WS Audiology, the Danish operator of hearing aid brand Signia, showcased a series of hearing aid devices at the China International Import Expo, or CIIE, being held in Shanghai. The company plans to serve the growing number of older people who suffer from hearing loss with age.
Some 120 million elderly people in China were gradually losing their hearing as of September this year, according to a report by Tencent's Ethereal Audio Lab. However, the use of hearing aid devices in China stood between 5-10%, significantly lower than 30% in high-income countries.
"The low penetration of hearing aid devices is mainly due to hearing loss being ignored, the slow development of symptoms, and the public stigma which views hearing loss as a disability in China," Li Min, a marketing representative of Signia, told Sixth Tone.
The number of people in China over the age of 60 is estimated to reach 402 million by 2040, accounting for 28% of its total population. The demographic, many with significant wealth and free time, has emerged as big spenders, giving a rise to the "silver economy."
In addition, the elderly in China are also willing to work longer as the country plans to push back the retirement age, with more older individuals reentering the workforce. The group has also become more health-conscious over the years, creating business opportunities for global health care companies wanting to tap into the market.
Bepsun, the Chinese partner of Finnish remote monitoring device maker Kipuwex, exhibited a wearable device for measuring various physiological parameters, including the heart rate, temperature, and EMG, for those at home. The data can be monitored remotely for doctors to give professional diagnosis.
"With a rapidly aging population and longer life expectancy, we believe the market potential for elderly at-home care services will be huge in China," Zhu Lei, deputy general manager of the company, told Sixth Tone.
Canadian health and medical care company Air Nutri Solution, participating at the CIIE for the fifth time, showcased its sleep solutions used by athletes during the 2022 Beijing Olympics to aid relaxation.
Air Nutri's slow-wave sleep machines diffuse charged particles, or ions, into the air, helping people with sleep disorders to sleep more peacefully through non-invasive means, according to the company's branding manager Cao Ran.
"We target high-end individual consumers as well as care homes for seniors," she added.
(Header image: WS Audiology showcases a series of hearing aid devices at the China International Import Expo in Shanghai, Nov. 5, 2022. From @西嘉助听器 on Weibo)