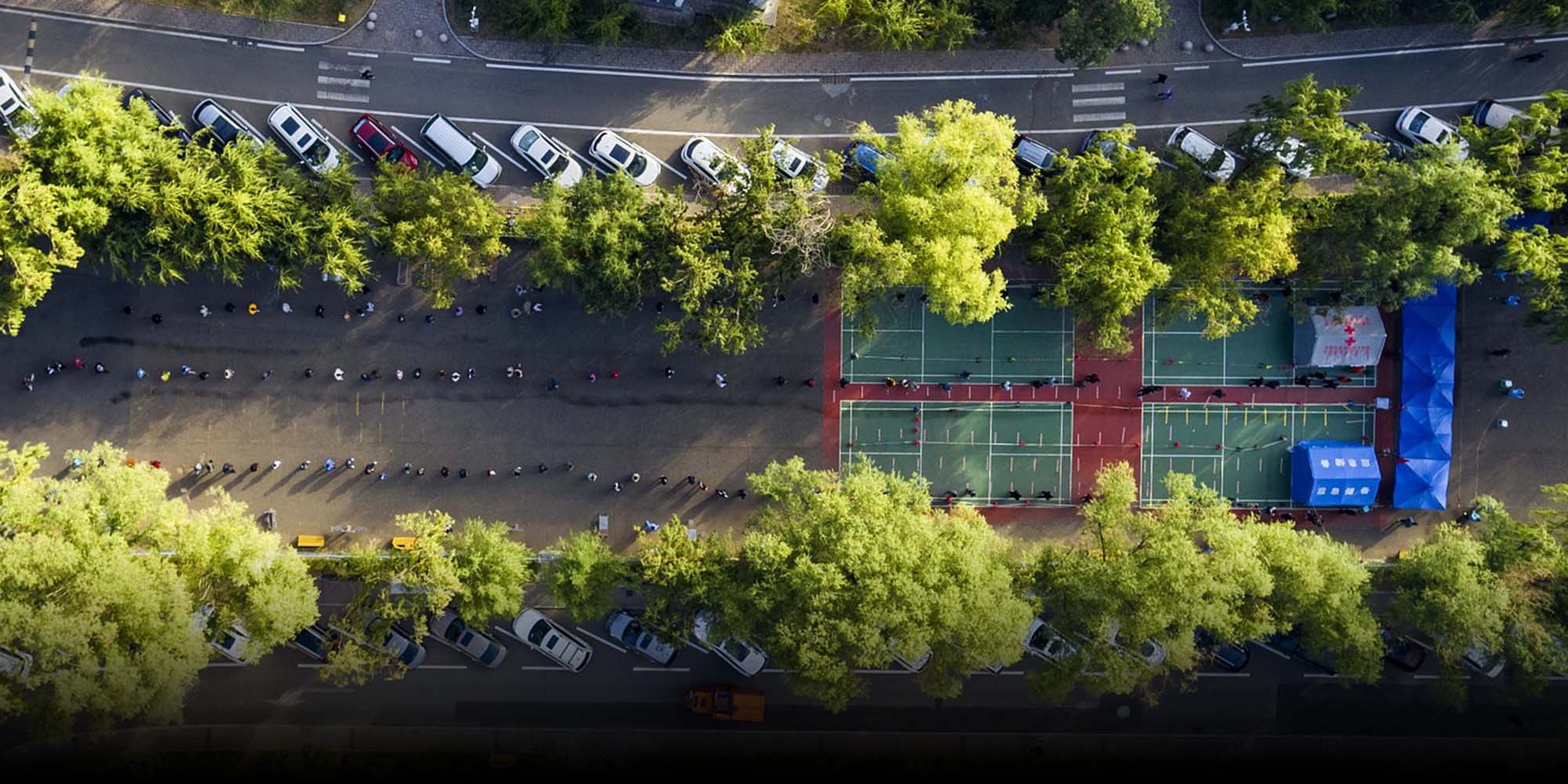 NEWS
A Woman Dies in China's COVID Lockdown, Again
The death of a 55-year-old woman in Hohhot has raised questions over strict virus control measures and their impact on mental health.
A woman's death from an apparent suicide in the northern Inner Mongolia Autonomous Region during a COVID-19 lockdown has once again sparked public anger, as local authorities on Sunday blamed the tragedy on a delayed emergency response and the negligence of community workers.
The 55-year-old woman reportedly jumped from the 12th floor of her apartment building in the city of Hohhot on Friday evening, according to media reports. A resident said that neighbors found out about the woman after her 29-year-old daughter sent frantic messages in a WeChat group chat pleading for her door that had been "welded shut for a month" to be opened.
The residential community was categorized as "high risk" after two coronavirus cases were detected on Oct. 26, with another infection reported Wednesday. Hohhot has been struggling to stamp out the latest wave of the COVID outbreak since late September, with the city logging 55 local infections Sunday.
On Sunday, authorities in Hohhot said in an investigation report that the building's door wasn't locked, but the residential complex was fenced and guarded by community workers to prevent people from entering and leaving.
The women's death is another in a series of tragedies, as local governments go to great lengths to prevent the outbreak from spreading. Authorities mostly lock down buildings where infected individuals live or may have visited, and in some cases move them to quarantine centers in the same city and sometimes elsewhere.
Earlier this month, a 3-year-old in the northwestern city of Lanzhou died due to carbon monoxide poisoning and a delayed emergency response amid a COVID lockdown. Local authorities said that they would punish those who had delayed the dispatching of emergency services.
In Hohhot, two ambulances arrived about 30 minutes after neighbors called and announced the women's death, according to media reports.
In a press conference Sunday, Hohhot authorities blamed the tragedy on the delayed response of emergency services. Officials stressed that people weren't allowed to lock doors in residential buildings and that emergency exits must be kept open at all times.
The official investigation report indicated that the deceased woman was diagnosed with anxiety disorders in 2019 and that there might have been an argument minutes prior to the incident, without giving any details.
The woman's daughter had contacted a community worker Friday morning, informing that her mother was experiencing a mental breakdown, according to the report. She had then asked them to call an ambulance 30 minutes before she jumped out of the window.
The lockdowns in China have led to a rise in mental health issues, with one counselor saying "Shanghai was in the 'psychological emergency' stage" in April, when the city was shut down to contain COVID cases. An editorial in the British medical journal The Lancet said in June that the human cost of lockdowns will have a long-term impact, with them "adversely affecting China's culture and economy for years to come."
Meanwhile, on Monday, a WeChat account affiliated with Hohhot Internet Culture Association published an article instead scolding the dead woman, saying that her death betrays filial piety and that "no tribulation should be the reason to give up on life." The article was soon deleted.
Editor: Bibek Bhandari.
(Header image: People receive COVID-19 test at a compound in Hohhot, Inner Mongolia Autonomous Region, Oct. 7, 2022. VCG)