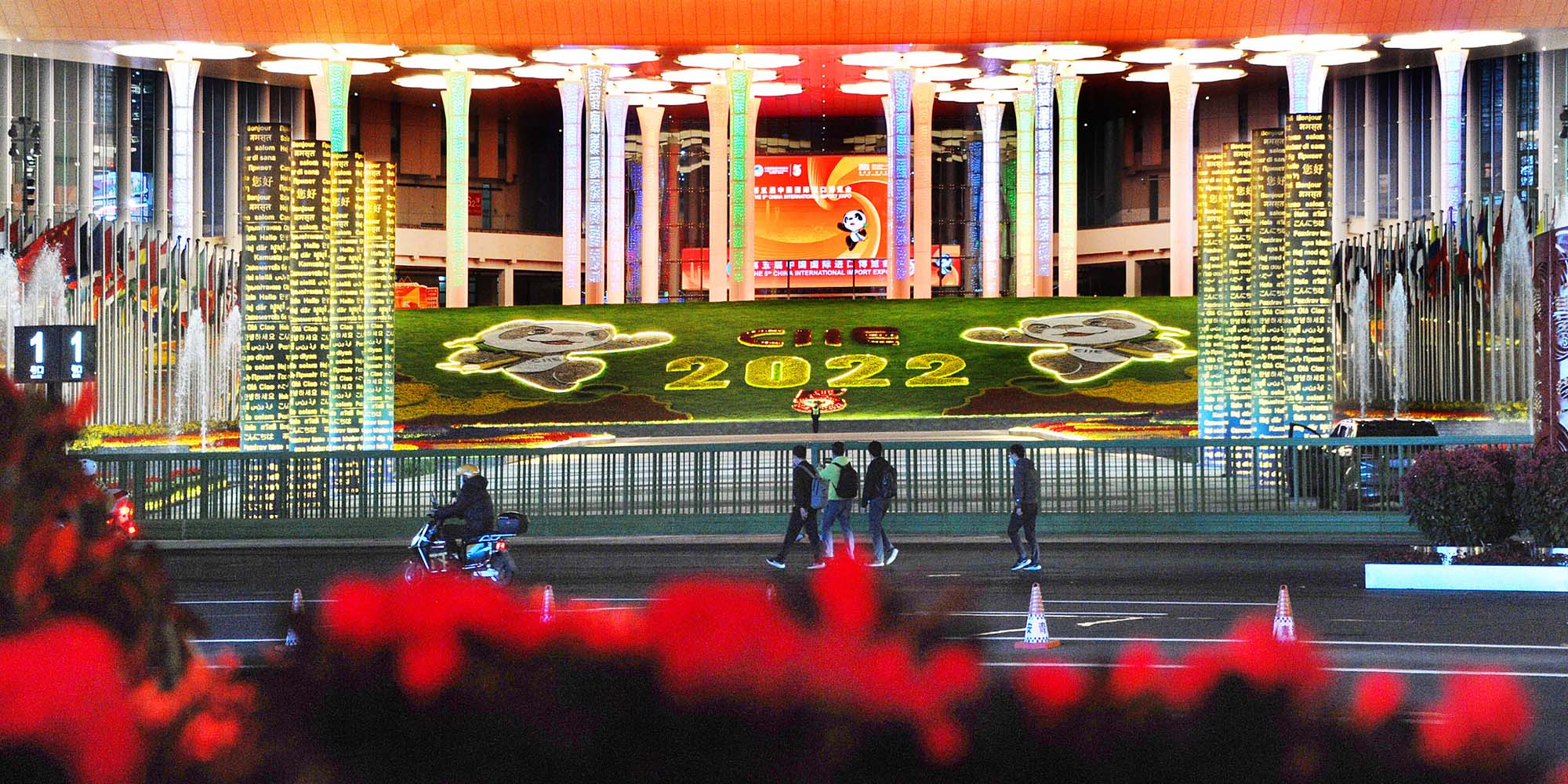 NEWS
Xi Opens Shanghai Int'l Trade Show, Promises Global Cooperation
Some 2,900 companies from 127 countries and regions are participating in this year's China International Import Expo.
China will stick to opening up and cooperating with other countries for the economic development of all, President Xi Jinping said Friday, while addressing the opening ceremony of the fifth annual China International Import Expo in Shanghai.
The world's second-largest economy will seek to attract foreign investments and elevate its free trade zones, Xi said in a video speech, pledging more improvements in regulations. He added that China will build a stronger domestic market, upgrade trading mechanisms, and increase imports on quality products in sharing opportunities "in its vast market."
"The world today is confronted with accelerated changes unseen in a century, as well as a sluggish economic recovery," Xi said. "We should commit ourselves to openness, foster synergy for cooperation … advance economic globalization, and deliver development that benefits all."
China's economic growth spurred after the country opened to foreign trade and investments with its free-market reforms in 1978 and its accession to the World Trade Organization in 2001. In 2021, China's imports and exports volume amassed 39.10 trillion yuan ($5.4 trillion) compared with 4.2 trillion yuan in 2001.
"CIIE has become a showcase of China's new development paradigm, a platform for high-standard opening-up, and a public good for the whole world," Xi said.
CIIE started in 2018 with a mission to connect foreign business to the Chinese market. This year's expo runs through Nov. 10, with some 2,900 foreign companies from 127 countries and regions showcasing their products and services in areas including agriculture, healthcare, automobile, consumer goods, and others.
(Header image: A night view of the China International Import Expo's exhibition center in Shanghai, Nov. 2, 2022. VCG)