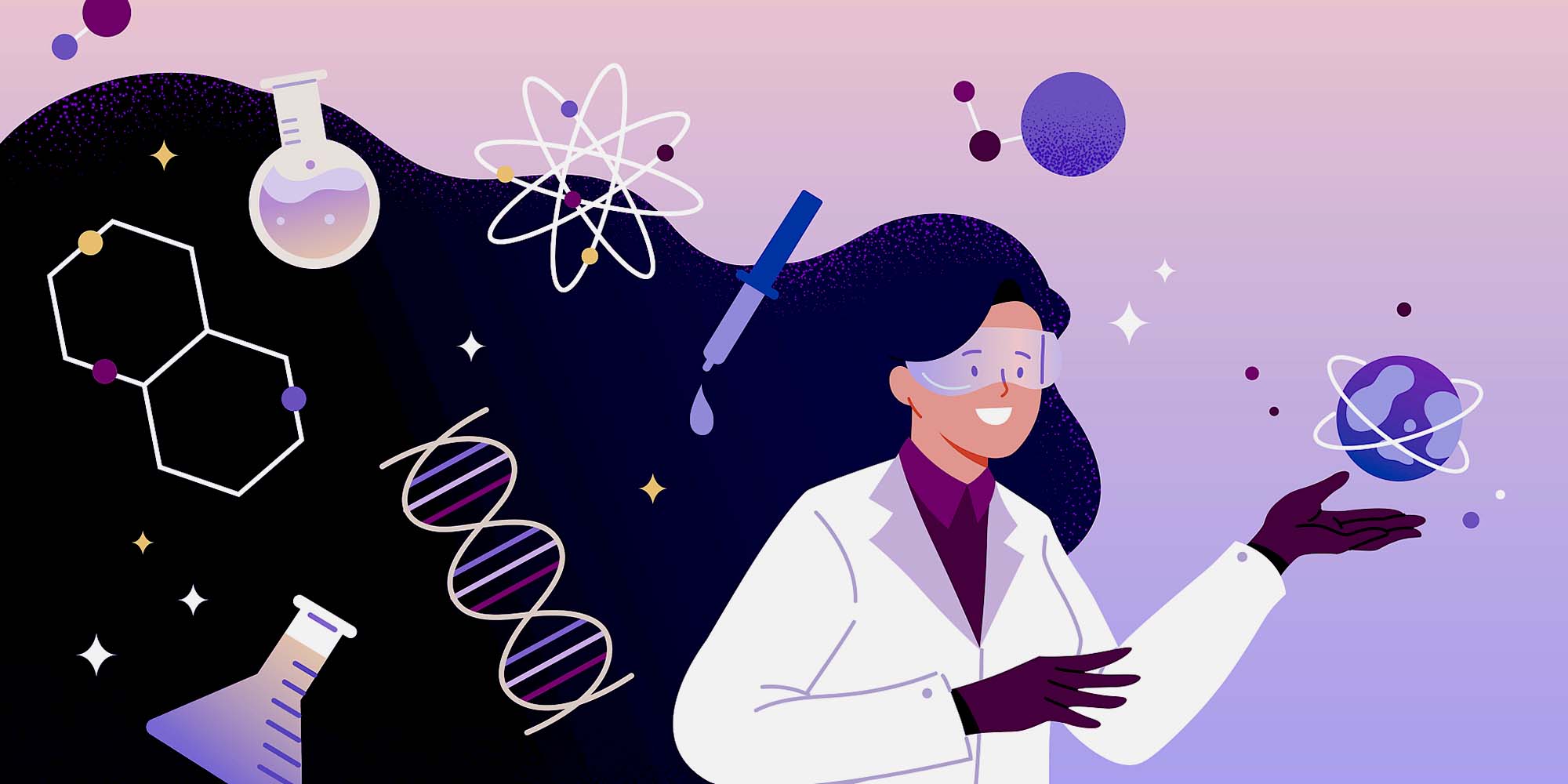 NEWS
Gender Gap in China's Science Sector Narrowing, Report Suggests
While more women researchers are in higher work positions than in the past decades, they're still far fewer than their male counterparts.
Despite a long-existing gender gap, more Chinese female researchers have participated and played significant roles in the highly male-dominated scientific research sector, a new report suggested.
Women accounted for 27.7% of China's scientific researcher workforce in 2019, compared to 13% in 2005, while the gender gap in career prospects and promotions have narrowed, according to a summary of the report jointly released Thursday by the National Science Library of Chinese Academy of Sciences and Dutch academic publishing giant Elsevier. The full report is scheduled to be released in mid-November. 
The report, which claimed to be the first of its kind highlighting the role of female researchers in China, analyzed the output of more than 160,000 Chinese researchers between 2005 and 2019. It was released at the "She" forum discussing women's contributions to the future and development of science ahead of the 5th World Laureates Forum that kicks off in Shanghai on Sunday.
Though fewer in number compared with male researchers, more women have taken senior and intermediate ranks over the decade leading to 2017, indicating that the disadvantageous position in which Chinese female researchers found themselves in terms of promotion has improved, and their competitiveness at the workplace has strengthened, the report said.
Government data from 2021 showed that while women made up around 46% of China's science and technology workforce, they faced gender-based barriers in career development, and only a small fraction of women took senior and leading roles. In 2019, female representation at the Chinese Academy of Sciences and the Chinese Academy of Engineering — two of the top government-run science and technology institutions — was only 6% and 5.3%, respectively.
To close the gender gap in the field, China rolled out over a dozen measures last year, aiming to promote the participation of women in science and technology and accelerate the country's ambition of becoming a sci-tech powerhouse. They included training high-level female talent, prioritizing female researchers during funding applications, and offering better support for pregnant women and new mothers returning to work.
(Header image: TotallyPic/VCG)