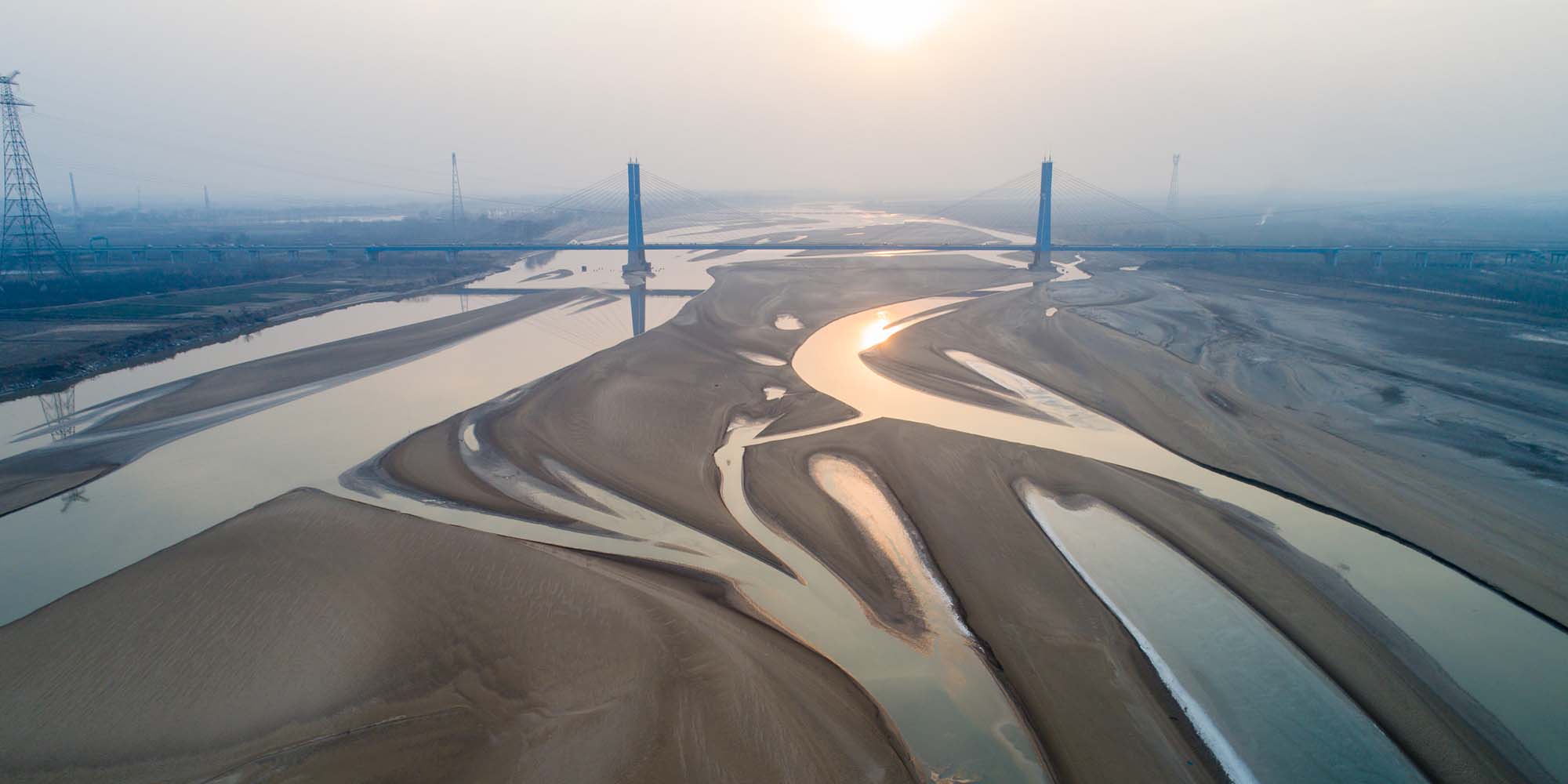 NEWS
After the Yangtze, China Passes Law to Protect Yellow River
The law attaches particular importance to capping the amount of groundwater that can be withdrawn from the river basin.
China's top legislature on Sunday passed a law to protect ecological and water resources around the country's second-longest river, as authorities plan to minimize the impacts of environmental degradation and risks from climate change.
The Yellow River Protection Law emphasized capping the amount of groundwater that can be withdrawn from the basin, noting that towns smaller than a county — those with fewer than 150,000 people — in the basin should not exceed the regional limit allocated by the government. The law, however, doesn't specify what those limits and requirements are.
The new law, which will go into effect April 1, 2023, aims to address underground water usage, which has long been one of the main causes of the loss of water and environmental damage along the Yellow River basin.
While receding water levels in the river's mainstream have been a cause of concern since the 1970s, rising manufacturing and the economic boom expedited the problem in recent decades, most prominently in the 1990s. The Yellow River, which runs from Qinghai province in the north west to Shandong in the east, serves as a water source for over 50 large and medium-sized cities and sources of irrigation for 15% of the country's farmland.
China introduced a specific Yellow River water availability allocation scheme in 1987 to address the issue of the river drying up. However, environmental experts noted that the policy failed to mention the usage management of the underground water, which triggers environmental and ecological degradation.
The law on the Yellow River came two years after China passed the Yangtze River Protection Law to safeguard the latter from water pollution and illegal fishing, among other issues.
Editor: Bibek Bhandari.
(Header image: An aerial view of Yellow River's bed around Shengli Bridge in Dongying, Shandong province, Feb. 2, 2017. VCG)