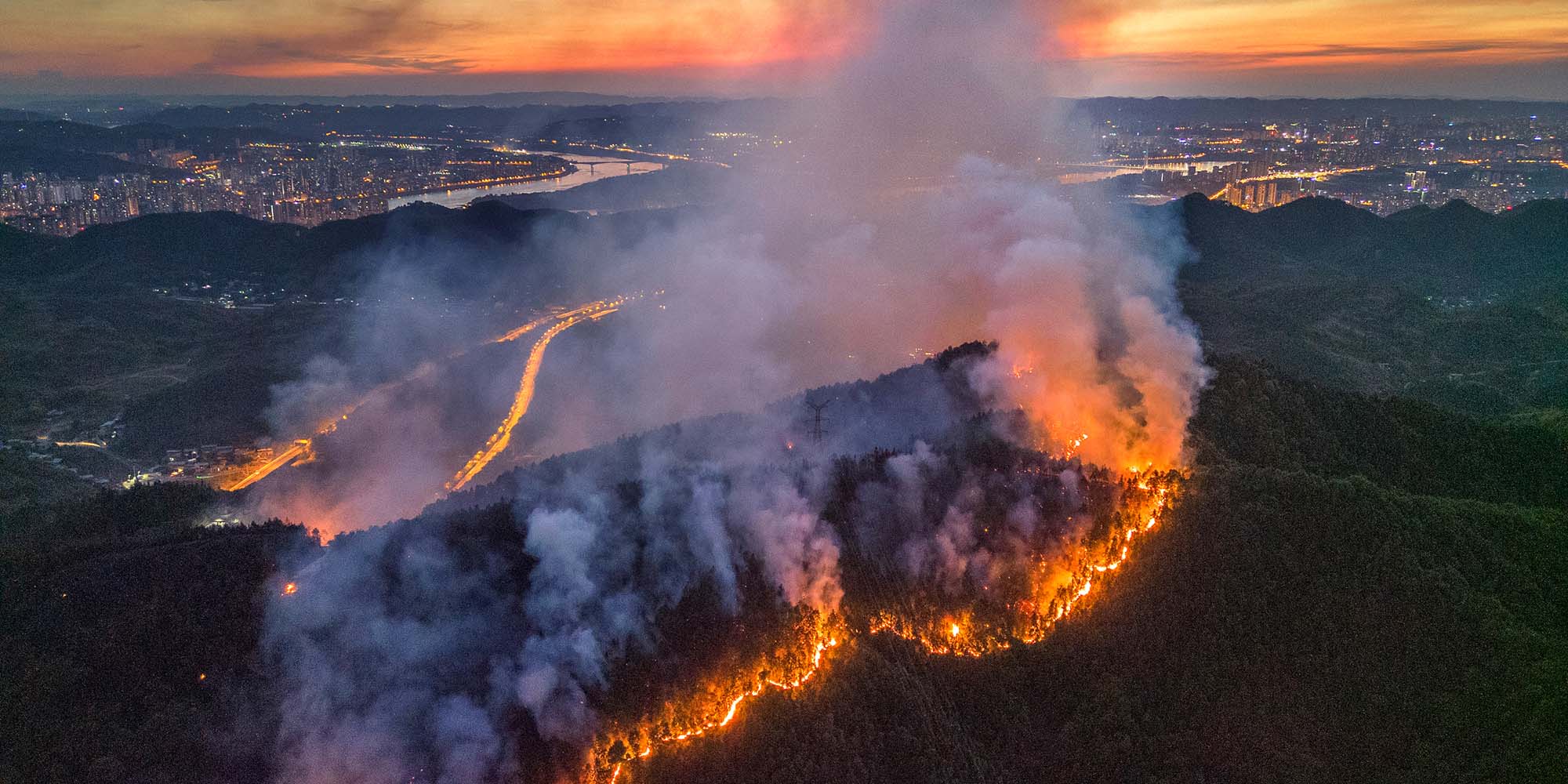 NEWS
Hunan Shuts Access to Forest Areas to Prevent More Wildfires
The province is battling to contain a massive blaze that killed two firefighters.
The central province of Hunan is banning unauthorized people from entering its mountainous areas for a month as firefighters continue to contain a raging wildfire.
No entry will be allowed to any forests and mountains across the province, as well as surrounding areas within 100 meters, from Oct. 26 to Nov. 30 to curb the risk of additional blazes, the provincial government said in a statement Wednesday. Authorities said only local residents living in the area and emergency workers would be allowed to enter the restricted areas and banned the unapproved use of fire in agricultural production, traditional rituals, and other outdoor activities.
At least two firefighters have died while attempting to douse flames that started in Xintian County on Oct. 17, domestic media reported. Some 4,000 emergency workers have been involved in extinguishing the wildfire.
Hunan has been plagued by a record drought, threatening water supplies, agriculture production, and forest protection in the province of 66 million people. As of Tuesday, 99% of Hunan had recorded a moderate degree of drought, while it was more severe in 94% of other areas of the province, with authorities saying wildfire risks were "extremely dangerous."
On Tuesday, Hunan's governor Mao Weiming said the province was in a "dire condition" in terms of preventing the fires and some local governments had fallen short of preventing the blaze in the early stages. Provincial authorities have also ordered county and town officials to form a special rescue team to tackle any possible wildfires in their areas.
China suffered from its worst heat wave in over 60 years this summer, with parts of southwestern regions facing blackouts, droughts, and wildfires. In August, Chongqing reported multiple forest fires, and thousands of volunteers raced to help extinguish the blaze.
Editor: Bibek Bhandari.
(Header image: A view of moutain fire in Chongqing, Aug. 23, 2022. VCG)