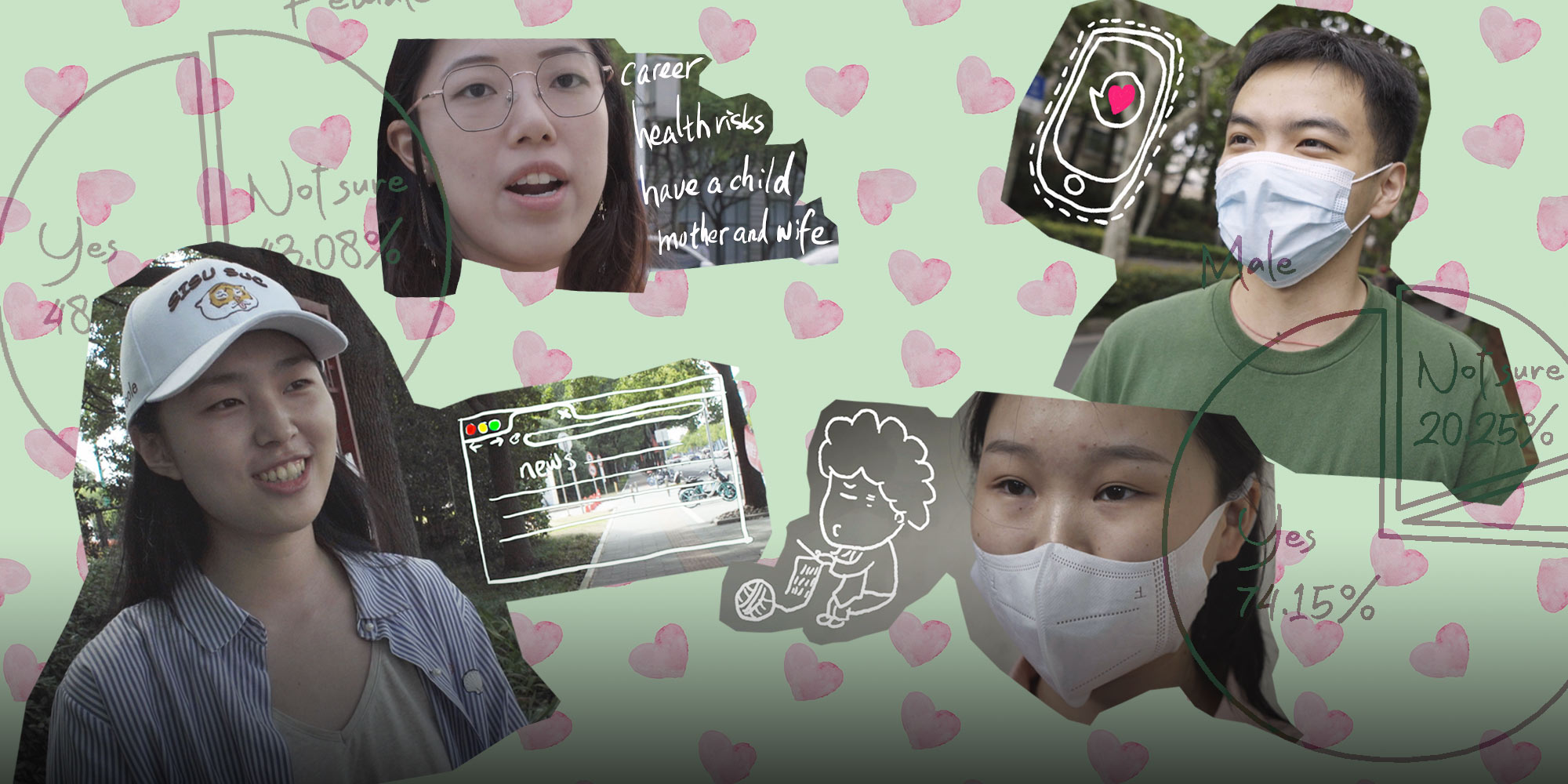 MULTIMEDIA
'Marriage? Whatever': Young Chinese on Love, Life, and Family
When it comes to marriage, today's young Chinese are swiping left in record numbers.
The country's marriage rate has plummeted in recent years, falling 12% year-over-year in 2020 alone. It's a trend that has sparked much soul-searching in China, as the government — worried about the country's rapidly aging society — tries to convince young people to settle down using any means it can.
Polls, studies, and commentators have offered a range of theories about why China's youth have turned off marriage so rapidly. For some, it's a question of changing values, which is leading more people to stay single for longer. For others, it's more about the financial pressures that come with starting families. And still others say it's really about the country's feminist awakening and the sexist gender roles that are associated with marriage.
So which is correct? To answer this question, Sixth Tone visited several college campuses around Shanghai, and asked students what they thought.
What we found, perhaps unsurprisingly, is that the answer is: all of the above, and none. Like young people everywhere, the Chinese college kids we spoke with held complex, diverse, and sometimes even contradictory attitudes toward marriage.
But hearing them speak in their own words, and on their own terms, still offers some interesting insights about how the country is changing. In this video, we share some highlights from these conversations.
Reporters: Luo Yahan, Xie Anran, Wu Huiyuan, and Zhang Liting; video editor: Lü Xiao; motion graphics: Fu Xiaofan; producer: Fu Beimeng; story editor: Dominic Morgan; contributions: Gao Jiayi.