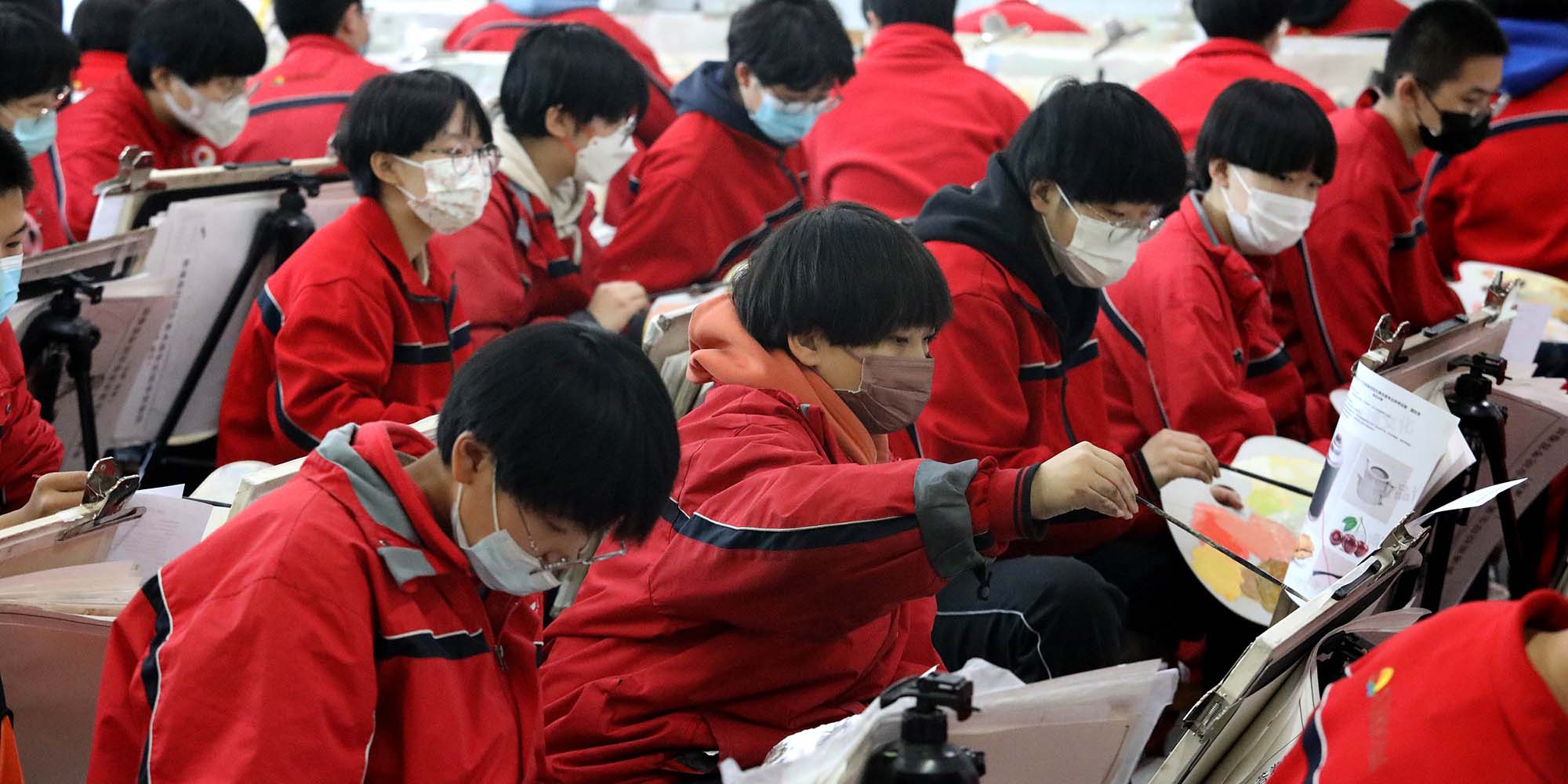 NEWS
China Scrutinizes Arts Academies After Sexual Harassment Claims
Several former students from a prominent institute accused their tutor of harassment.
Chinese authorities on Wednesday announced a crackdown campaign against the country's art academies, a month after more than a dozen former students said they were sexually harassed by their tutor while attending one such prominent institute.
The "special governance action" plans to clamp down on sexual abuse against minors, while shutting down academies without authorized licenses, dismissing unqualified teachers, and punishing fraudulent activities, according to the notice jointly published by the ministries of education, public security, and market regulation.
"We have to resolutely safeguard the legitimate rights of students and parents," said the notice.
The move comes after a former student at Yingluzhantai academy, which trains students for arts and film schools, accused the institute's top instructor of raping and harassing several female students in September. The accusation led to other students coming forward with their testimonies, too.
Days after the accusation, Beijing police detained the instructor, Du Yingzhe, according to media reports. Du touted himself as "the Godfather of the film industry."
"This campaign could be seen as a response to social concerns," Chu Chaohui, a researcher at the Chinese Academy of Educational Sciences, told domestic media, referring to Wednesday's government notice.
Sexual assault involving tutors and teachers perpetrators has long been an issue in China's academic institutions. A survey by the nonprofit Girls Protection showed that 71 of the 332 sexual abuse cases reported by the Chinese language media in 2020 were committed by teachers and tutors.
In the past years, authorities have shown greater commitment in protecting minors by introducing a zero tolerance policy against bullying and sexual harassment in schools. The newly amended Law on the Protection of Minors has also added dozens of provisions to safeguard children, including mechanisms on preventing and reporting sexual abuse in schools.
Editor: Bibek Bhandari.
(Headder image: Students paint at an art training center in Shijiazhuang, Hebei province, Dec. 7, 2021. VCG)