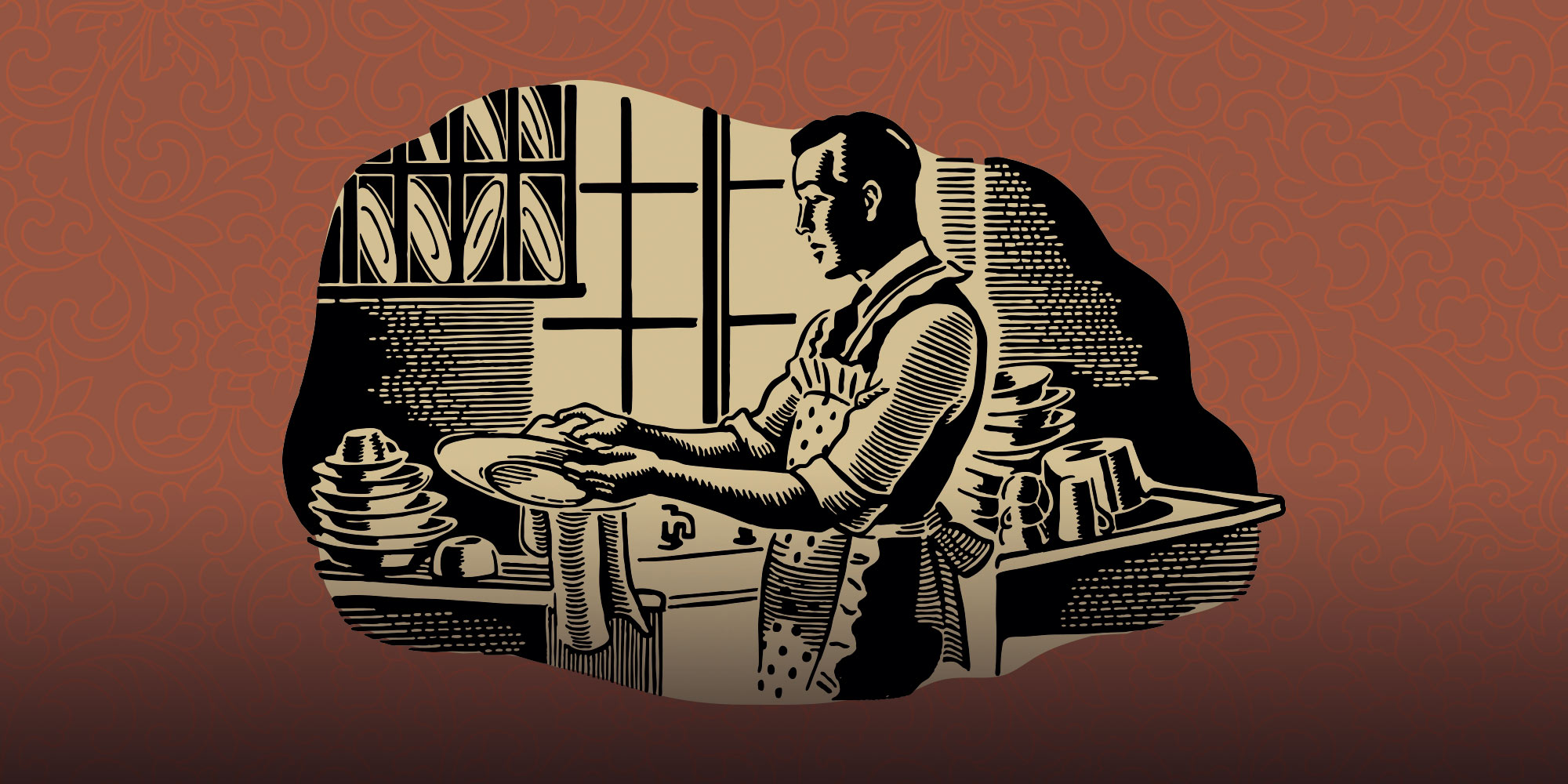 NEWS
A 'Male Morality' Course Aims to Educate Men on Gender Equality
A gender studies expert wants men to do better.
Wu Junhong is a 21-year-old civil engineering student at a Shanghai university and identifies himself as a heterosexual man.
Lately, he has often found himself questioning if men, including himself, can relate to the issues many women face, such as their safety in public spaces. His doubts stem from the largely patriarchal society where violence against women is still a common occurrence, despite there being relevant laws in place.
While looking online for answers to those questions, Wu found a post about a "male morality" course on messaging app WeChat in early October. The class claimed to help promote male participation in gender issues by making them more aware of patriarchal ideas and its potential effects on their partners, children, and themselves.
He immediately registered.
"After breaking up with my girlfriend and having witnessed the vicious gender-based violence (in the media) earlier this year, I wanted to know how I could do better when faced with a similar scenario," Wu told Sixth Tone.
The male morality class is the latest offering from Fang Gang, a gender studies expert who also teaches psychology and founded the anti-domestic violence China White Ribbon Volunteer project. He told Sixth Tone that the classes are attempting to educate men not just about gender-related issues, but also shed off traditional notions of masculinity that shy away from showing emotions — mostly considered as "signs of weakness" or "feminine traits."
The course appears to be a fitting response to the much-criticized schools offering "feminine virtue" classes that reinforce stereotypes and demand women to submit to the patriarchy. Instead, the project will have about 20 free classes starting from January 2023 and cover topics such as toxic masculinity, fatherhood, maternal care, sex and relationships, and awareness of gender-based violence, among others.
Fang said that the essence of the male morality class was to "encourage men to participate in actions toward equality," referring to the declaration made during the 1995 global women's rights conference in Beijing.
"In the past 20 years, I've founded the White Ribbon, launched 'The Penis Monologues' play, and started the 'Good Father' workshop," Fang said. "This time, I'm bringing back the male morality course with one idea in mind: to promote gender equality from a male perspective."
Topics on gender equality and violence against women have drawn more public attention over the past years in China. But the mainstream and social media landscapes are also rife with discourse against the "feminization of men" and alarms over a "masculinity crisis," with conservatives trolling women who question men about some of their behavior.
This year, the attack on a group of female diners in the northern city of Tangshan — they received prison sentences of up to 24 years — and viral videos of a chained woman have further heightened calls to improve the safety of women. And it was these incidents of abuse in particular that led to Wu questioning the shifts in mindsets associated with toxic masculinity and patriarchy.
"Are these men treating other individuals as human beings? That's the initial thought that rushed into my mind when I saw the news," said Wu, referring to the high-profile incidents that shocked the nation. "Then I knew clearly that gender is more than a class issue, and I wanted to do more."
And that's where Fang plans to step in — to educate men like Wu and others, though it's not his first attempt in doing so.
In 2015, he started the first male morality class in Beijing, though only two men signed up then, along with a few volunteers from White Ribbon. Seven years later, he said he wanted to revive the course, partially because he believes that the courses may shorten the path to a more gender-friendly social environment.
This year, the male morality course is expanding to Shanghai, Shenzhen, and Chengdu, where regional organizers with relevant experience in gender-related fields will also teach the course.
"It's about time," he said, adding that he plans to expand the course nationwide in the coming decade. "Men must change and shall be changed."
Two weeks since Fang advertised the course on Weibo earlier this month, several candidates from 17 cities have applied to become regional organizers, he said. Four men have already signed up for the classes.
Celine Sun, a 41-year-old woman from Shanghai, attended Fang's class in 2015 as a White Ribbon volunteer. She sees it as a chance for people to reevaluate gender stereotypes and learn about evolving gender roles.
"The course will benefit society as a whole as it pushes people to reconsider the male image," Sun told Sixth Tone. "The male morality courses can help free people from the trap brought about by traditional gender stereotypes."
But not everyone is convinced. A student surnamed Li told Sixth Tone that she doubted whether such a project would be able to attract those who could benefit from it.
"Only people who already care about gender equality would pay attention to such projects," Li said. "I don't think that's Fang's ultimate goal."
But experts say it's important to educate men about gender-related topics. Projects like the White Ribbon Volunteer group have received hundreds of calls from abusive men since it opened a hotline in 2010 — the center offers counseling, while also confronting them about the issue at hand.
"To better pursue gender equality, it's important to educate men to get more involved in every aspect of our daily life," Feng Yuan, director of Beijing-based women's rights nonprofit Weiping, told Sixth Tone. "Significant progress will come into being, including a better family, a better relationship, and a better environment for women, once men learn how to behave better."
Editor: Bibek Bhandari.
(Header image: CSA-Archive and Shijue/VCG)