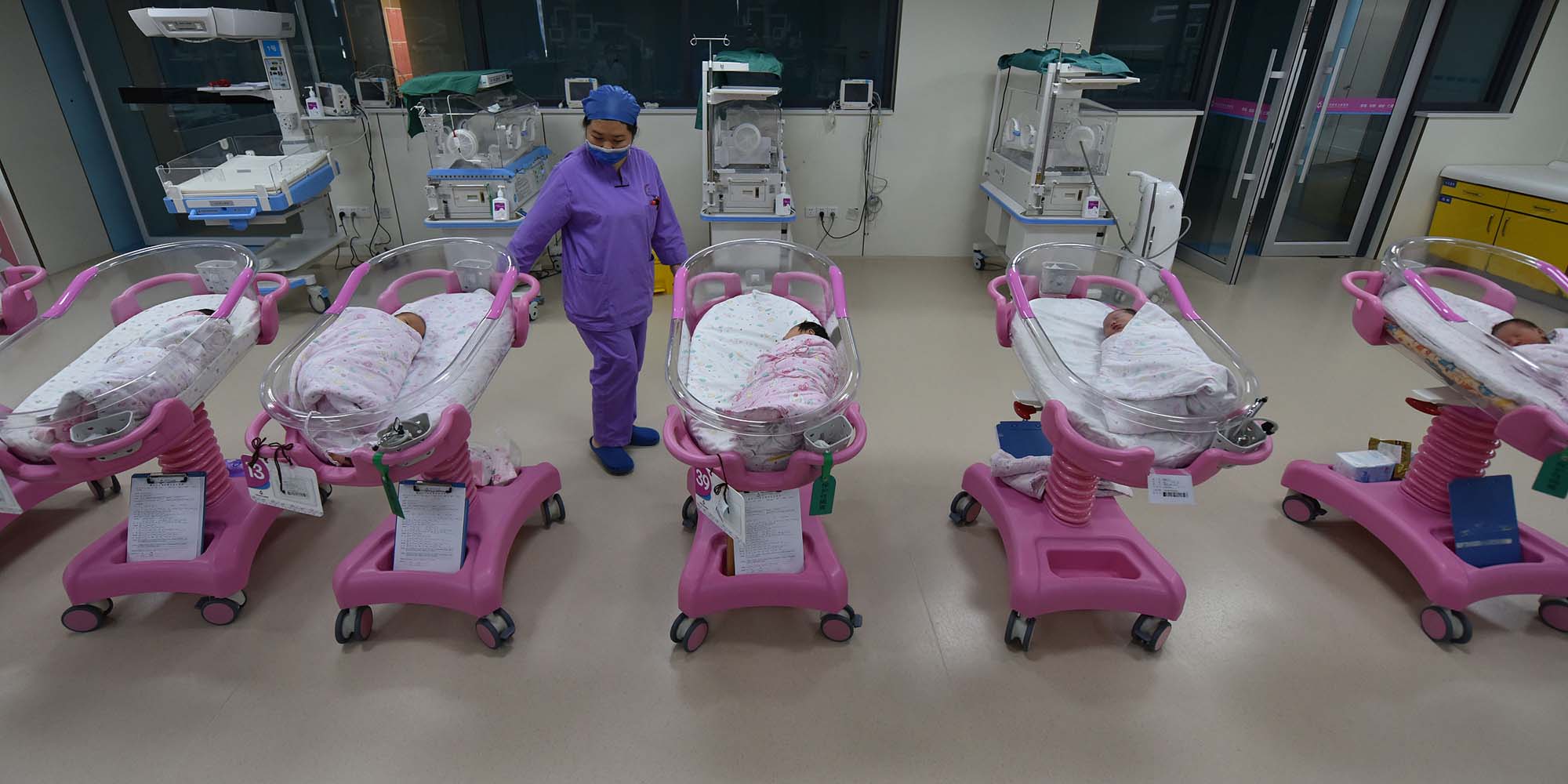 NEWS
Chinese President Promises New Policies to Boost Birth Rate
China has recorded its lowest birth rate in decades amid a growing aging population.
China will launch comprehensive support policies to boost its steadily declining birth rate, President Xi Jinping said during the opening of the 20th National Congress of the Communist Party on Sunday.
"We will optimize population development strategies … implement a national strategy to actively respond to the aging population," Xi said during the quinquennial meeting in Beijing.
The new policies seek to reduce the cost of childbirth, parenting, and education, which many couples have blamed for either delaying childbirth or not having children. The proposal is in addition to the raft of measures announced over the years by the central and local governments, promising various financial incentives and time off for new parents.
China faces a looming demographic crisis as the country's birth rate dropped to a 43-year low, according to official data. Data from the seventh population census released last May showed there were 12 million new births in 2020, while the fertility rate stood at 1.3.
Meanwhile, the number of people aged 60 and above accounted for 18.7% of the country's 1.4 billion people, with experts warning of a dwindling workforce and elderly care gap.
Last year, China also scrapped its two-child policy, allowing couples to have three children to boost the country's birth rate. However, the declining marriage rate among young Chinese has proved to be a challenge for the authorities wanting a baby boom.
(Header image: VCG)