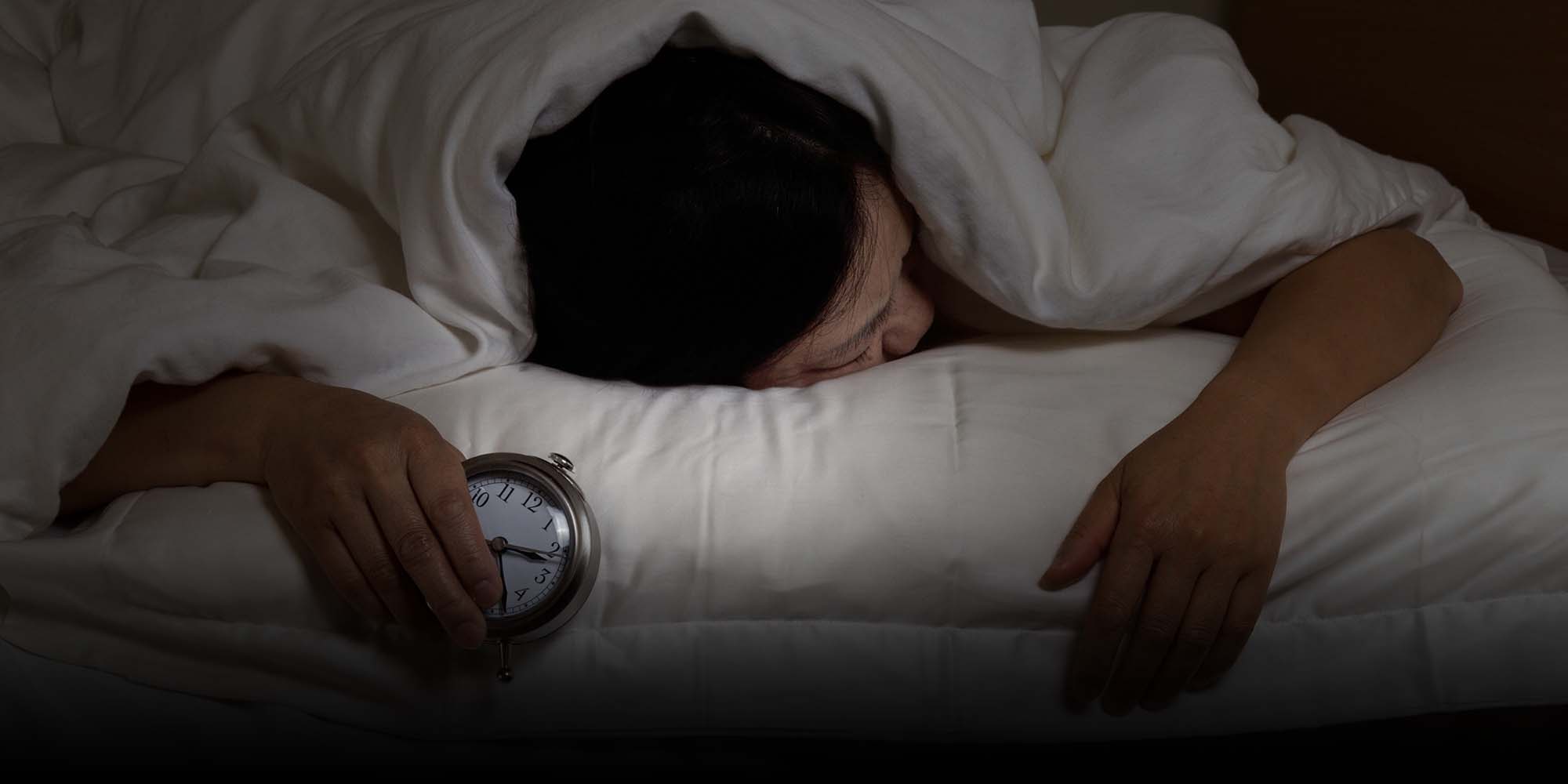 NEWS
'Sleeping Assistants' Are Talking Chinese Insomniacs to Sleep
Businesses are charging thousands of yuan per month for services including bedtime voice calls and texts.
China's growing number of insomniacs are turning to businesses providing services that put them to sleep, literally.
Services offering one-on-one chats with people known as "sleeping assistants" have gained popularity on Chinese e-commerce platform Taobao, with some charging tens of thousands of yuan for a monthly subscription, domestic media outlet Xiaoxiang Morning Herald reported Friday. A search on Taobao using the keyword "sleeping assistant" showed hundreds of accounts, many with anime-like profile photos, offering 15-minute chats via texts and voice messages for as little as 5 yuan ($0.5).
China has become a nation of insomniacs, with more than 300 million people suffering from sleep disorders, according to a 2021 report by the Chinese Sleep Research Society. This year's report showed that the country's youngsters, including college students, young professionals, and new mothers, were among the groups that have suffered the most from insomnia due to increasing pressure.
The sleep assistants, mostly advertised as young and good-looking men and women in their online profiles, interact with their clients through voice calls to help them prepare for bedtime, according to their job descriptions. A Taobao retailer told Sixth Tone that they charged 10 yuan for a 15-minute chat via text or voice message with entry-level assistants to 33,440 yuan per month for sessions with their top assistants.
"The assistants will talk about random things with the clients or read a bedtime story depending on the clients' preference," said the Taobao retailer.
Many sleep-deprived young Chinese have already been resorting to various types of autonomous sensory meridian response, better known as ASMR, to help them sleep. However, China's anti-porn authorities have cracked down on such content, saying some sounds that intended to soothe the senses were likely to be arousing.
Businesses capitalizing on the country's sleep-deprived individuals are also offering a range of other products, including sleeping apps, smart devices, sleep syrups, and candles. The industry has also been coined as the "sleep economy" and is estimated to be worth 1 trillion yuan by 2030.
Many Taobao users who used the sleeping assistant service said in the respective comment sections of the retailers that the assistants were "super nice" and helpful in cheering them up. They said some assistants sang to them and read bedtime stories while others provided a listening ear to their problems.
"Chizi is such a gentle girl," commented a user named Ningmeng CC on a Taobao store, referring to the sleep assistant. "I feel bad that I was a little mean to her after getting drunk, but she patiently answered all the questions about my recent relationship."
Editor: Bibek Bhandari.
(Header image: VCG)