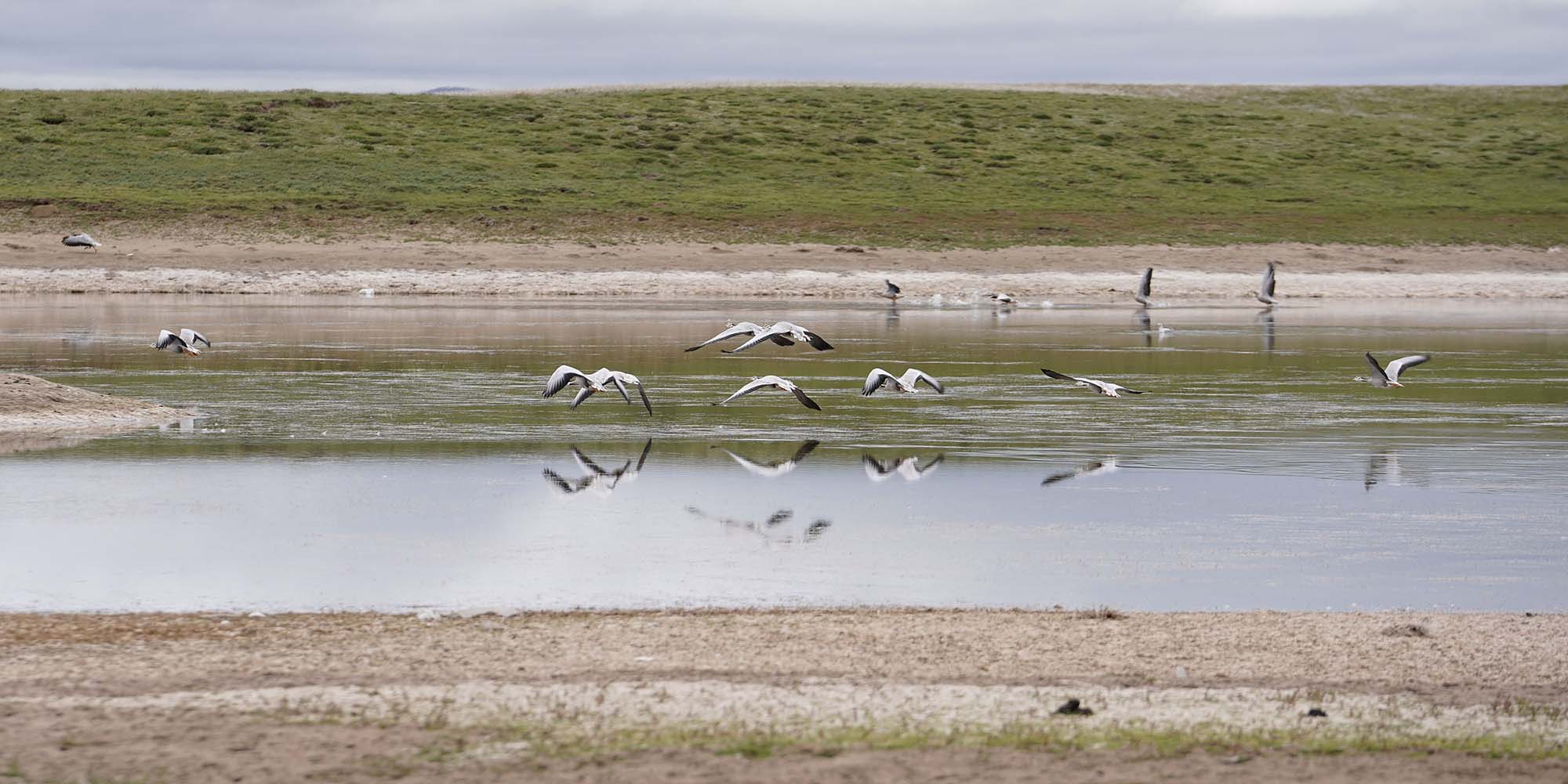 NEWS
Conservation Success Prompts China to Build More National Parks
The country plans to have the most expansive national park system in the world.
China plans to build more national parks in an attempt to become a global conservation leader, as the country celebrates its success in preserving wildlife species and their habitats in the five protected areas designated last year.
A new spatial layout plan for China's national park system would cover about 10% of the country's land area and protect more than 80% of its key wild plant and animal species and their habitats, state broadcaster China Central Television reported on Wednesday, citing the National Forestry and Grassland Administration. The plan is likely to include conservation areas in 50 regions across the country.
Some of the potential sites in the pipeline include Qinling, or the Qin Mountains, which serve as a natural boundary between the northern and southern parts of China, the Yellow River estuary, and the Qinghai-Tibetan Plateau, CCTV reported, citing Tang Xiaoping, director of the National Park Research Institute.
China has listed 10 potential national parks over the years since the launch of the national park system pilot project in 2016. Of them, the country officially designated five — Northeast China Tiger and Leopard National Park, Sanjiangyuan, Giant Panda National Park, Wuyi Mountains, and Hainan Tropical Rainforest — as national parks last October.
The five national parks cover a total land area of over 230,000 square kilometers in 10 province-level regions and protect nearly 30% of the country's key terrestrial wildlife species.
The Sanjiangyuan National Park in the northwestern province of Qinghai — also home to sources of three major rivers, including the Yangtze and Yellow rivers — has seen a notable increase in the number of rare wild animals such as snow leopards and Tibetan antelopes, according to local media.
The population of wild Siberian tigers at the Northeast Tiger and Leopard National Park has also increased from 27 to about 50 since 2017. The survival rate of the cubs has also risen to over 50% from 33% previously, according to the park.
In the southernmost tropical province of Hainan, its rainforest ecosystem is also recovering from damage and fragmentation from human activities, the Hainan Tropical Rainforest National Park said. Three Hainan gibbons — one of the world's most endangered primates — have been spotted in the region over the past two years, with its wild population in the province now totaling 36.
As the country sets to further expand its national park system, experts have urged authorities to step up in setting corresponding legal frameworks to support its operation and restrict illegal activities. Currently, the management of national parks follows a set of interim rules and national and industry standards issued by the authorities, while a national park draft law is under review.
Editor: Bibek Bhandari.
(Header image: Bar-headed geese fly over a lake at Sanjiangyuan National Park in Qinghai province, Aug. 22, 2017. VCG)