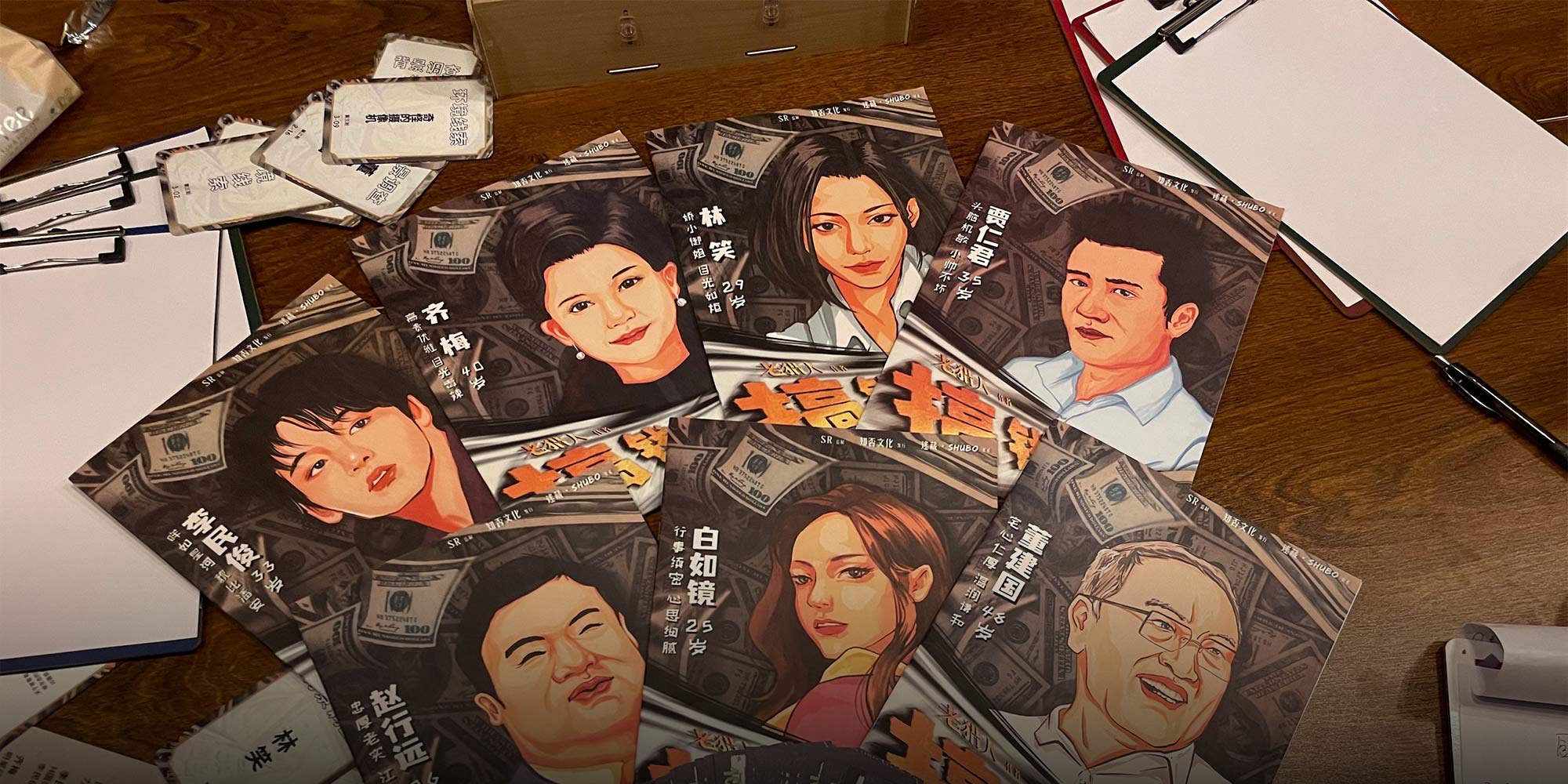 NEWS
Chengdu Sets Stern Rules for Role-Playing Mystery Games
Content in the offline games has been accused of distorting reality and "confusing" minors.
Chengdu in southwestern China has become one of the first cities nationwide to introduce new rules governing the role-playing mystery gaming sector, as authorities have time and again accused the once-booming industry of promoting unhealthy content among young players.
The new rules for offline games including role-playing "script murder" games — or jubensha — and other interactive gaming venues now require local industry associations to publish "red and black lists" of "good and problematic scripts" involving pornography, violence, and vulgarity, among others. Meanwhile, minors are barred from participating in games deemed unsuitable for their age group and only allowed into gaming venues during weekends, national holidays, and summer and winter vacations.
Authorities have also ordered business owners to strengthen the monitoring of content, including scripts, performances, scenes, props, and costumes, according to the regulations published by seven government departments in Chengdu on Wednesday. The new rules aim to "promote the healthy and orderly development of the script entertainment industry."
Local authorities in the northeastern Liaoning province and Shanghai also issued rules regulating offline role-playing. But Chengdu is the first city to heed the central government's call in June to step up supervision of the role-playing genre.
Officials have been increasingly wary of supernatural and violent content in such games, with state-run Xinhua News Agency blaming them for distorting reality and "confusing" young players.
A June report surveying over 8,800 teenagers in 10 cities showed that more minors preferred murder mystery games with elements of horror compared with adults. China Culture and Entertainment Industry Association and China National Children's Center, which published the report, said such games were causing "physical, mental, and even long-term damage" to minors.
Li Min, who opened a Chengdu-based script murder business in January, told Sixth Tone that his store has stopped offering several sets with "unsuitable" scripts that are deemed to contain vulgar, horrific, and superstitious elements shortly after the central government's June notice. He said his customers were largely aged between 20 and 35, with less than 1% under the age of 18.
"We were very stringent when purchasing scripts … there isn't a future for horror series in murder mystery games," said Li, who used a pseudonym for privacy. "As the industry is getting regulated, the customer demographic has expanded, too. We now often get players in their 30s, 40s, and even 50s."
Last year, Chengdu had the most number of business venues hosting script murder and escape room games, after Beijing and Shanghai, according to an industry report. The number of gaming venues increased by over 400% from 2018 to 2021, and it is estimated that the industry amassed nearly 20 billion yuan ($2.8 billion) in revenue last year.
Editor: Bibek Bhandari.
(Header image: Players show their role-play cards in Shanghai, 2021. IC)