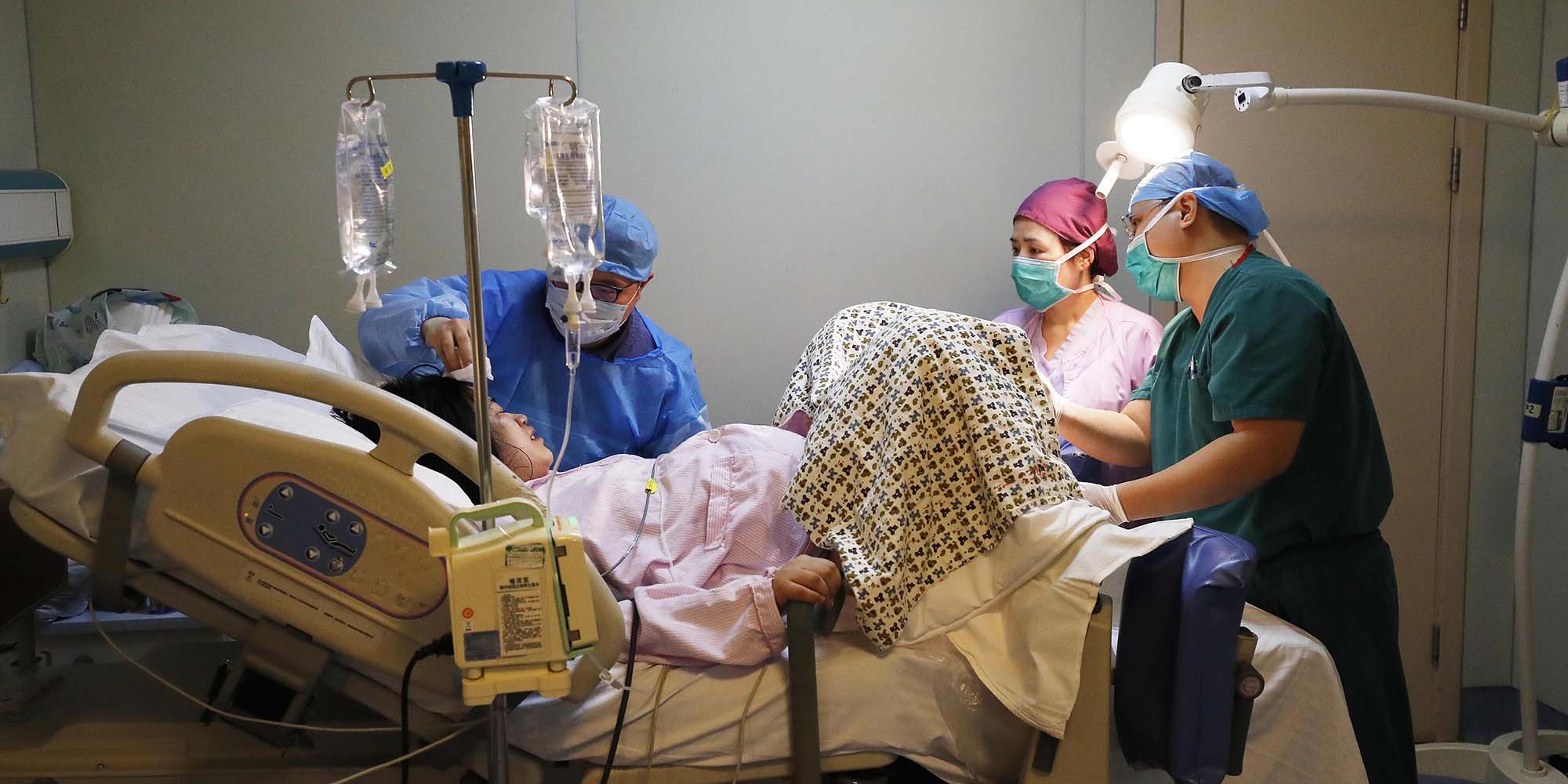 NEWS
Epidural-Induced Births 'Far Behind' in China, Says Top Expert
Medical professionals say a lack of awareness and a shortage of anesthesiologists have hindered the relatively painless delivery method.
Some three years after China started promoting the use of epidural anesthesia for natural births, the country's top medical experts claimed that a majority of pregnant women were still not being given the treatment to reduce pain during delivery.
Mi Weidong, an anesthesiologist at the country's top health authority leading the taskforce in promoting epidural anesthesia, said that only 30% of female respondents in a nationwide survey were offered anesthetic services during childbirth, despite a large majority of them opting for a more painfree delivery method. The health expert made the remarks while releasing the survey Monday ahead of the Global Day Against Pain that is marked on Oct. 17 this year.
"Despite the improvements over recent years, we are still far behind developed countries, where the figure has already reached between 80% and 90%," Mi said.
China currently has over 900 pilot hospitals, with 53% of deliveries conducted using anesthesia in 2020 — an annual increase of 10% since 2018. Yao Lan, director of the anesthesiology department at Peking University International Hospital, said during the press conference that the epidural anesthesia was well-established and could reduce at least 60% of pains during natural birth.
But progress in promoting epidural-induced births has been impeded by a lack of awareness and traditional biases among the public. Based on the newly released survey, while 36% of the respondents said they're unaware of the method, more than one-fifth feared anesthesia could harm newborns and mothers.
"We are all too familiar with the pain during delivery, and I've seen many women being told to put up with the temporary suffering by their husbands and parents in hospitals," a mother surnamed Zhou told Sixth Tone.
Other medical professionals claimed that a severe workforce shortage — including of anesthesiologists and medical professionals skilled in administering other pain-relieving therapies — compounded by high labor costs and unclear pricing standards have contributed to the low prevalence of epidural anesthesia for natural births. According to a 2021 report published in the medical journal Lancet, China has only 6.7 anesthesiologists for every 10o,000 people, less than one-third of high-income countries.
To improve the situation, China announced guidelines to make epidurals for vaginal childbirth more accessible in 2018 and started a pilot program with more than 900 public hospitals. Starting this year, many regions — including Shanghai, Guizhou, and Zhejiang — have included the service in their medical insurance in an attempt to boost the birth rate.
The survey released Monday showed that 15% of the respondents said they chose the service due to its affordability. Zhou said she spent 1,500 yuan ($210) for the epidural, which helped her stay calm and gather enough strength to deliver her son naturally. She had endured more than 20 hours of pain from uterus contractions.
"It was one of the most worthwhile things I've ever paid for in my life," Zhou said. "We don't need additional torture to prove we're qualified mothers."
Editor: Bibek Bhandari.
(Header image: VCG)