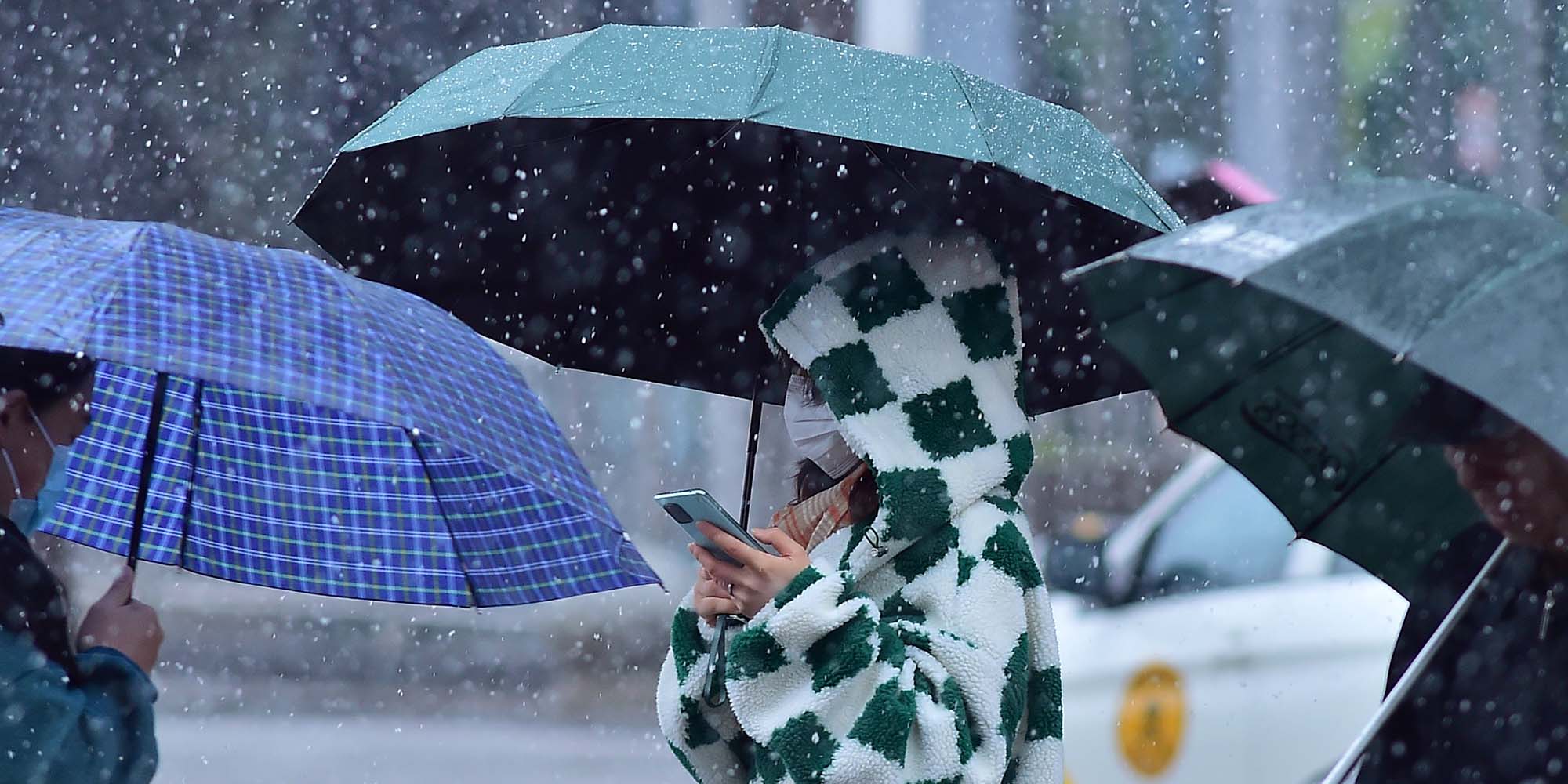 NEWS
After a Blistering Summer, China Braces for a Frigid Winter
Forecasters warn of lower temperatures and less precipitation in many parts of the country.
Winter in many parts of China will arrive earlier than usual and temperatures might be colder too, weather forecasters said, noting the effects of climate change on weather patterns.
The La Niña phenomenon, which developed in September 2020, will continue through this winter, adding more uncertainties in the country, China's National Climate Center said on Tuesday. La Niña is described as the cooling of ocean surface temperatures in the Pacific Ocean that affects wind and rainfall, and is the first "triple-dip" or third consecutive La Niña this century.
La Niña events will lead to lower temperatures in China, especially in the northern, northeastern, northwestern, and southern parts of the country, Xiao Chan, deputy director of the National Climate Center, said during a press briefing in late September. He added that winters affected by the phenomenon will also be characterized by less precipitation in northeast China and areas along the Yangtze River.
The forecast comes just as large swathes of the country suffered from record-breaking heat waves and floods this summer. Meteorologists have now predicted strong cold streams and freezing weather this winter, as temperatures start to drop steeply.
"I feel like winter has crept up on us overnight," said Shanghai resident Wu Rongrong after her two-day camping trip was interrupted by chilly temperatures and rain on Oct. 5. The city's daily high temperature has plummeted from over 30 degrees Celsius to the low 20s since Oct. 4.
On Oct. 2, China Meteorological Administration issued its earliest cold wave alert for the second half of this year since it launched a weather alert system in 2010. Many parts of the country have seen temperatures dip by 18 degrees Celsius.
Weather experts noted that cold waves do not contradict global warming, since many extreme weather events are part of troubling trends relating to climate change and natural variation. Such events are already wreaking havoc on the population and affecting the lives and livelihoods of people.
Sun Liyan, a 67-year-old retiree in the northeastern province of Heilongjiang, said she noticed the mercury dropping swiftly and hoped municipal heating companies would switch on the heating a few days earlier this year.
"The central heating in my city generally starts on Oct. 15 every year," she told Sixth Tone. "I hope the heating company will adjust their plans since the outdoor temperature is hovering a little above 0 degrees Celsius at night. I have to put on a down jacket indoors."
Editor: Bibek Bhandari.
(Header image: A woman walks in the snow, Shenyang, Liaoning province, Oct. 10, 2022. IC)