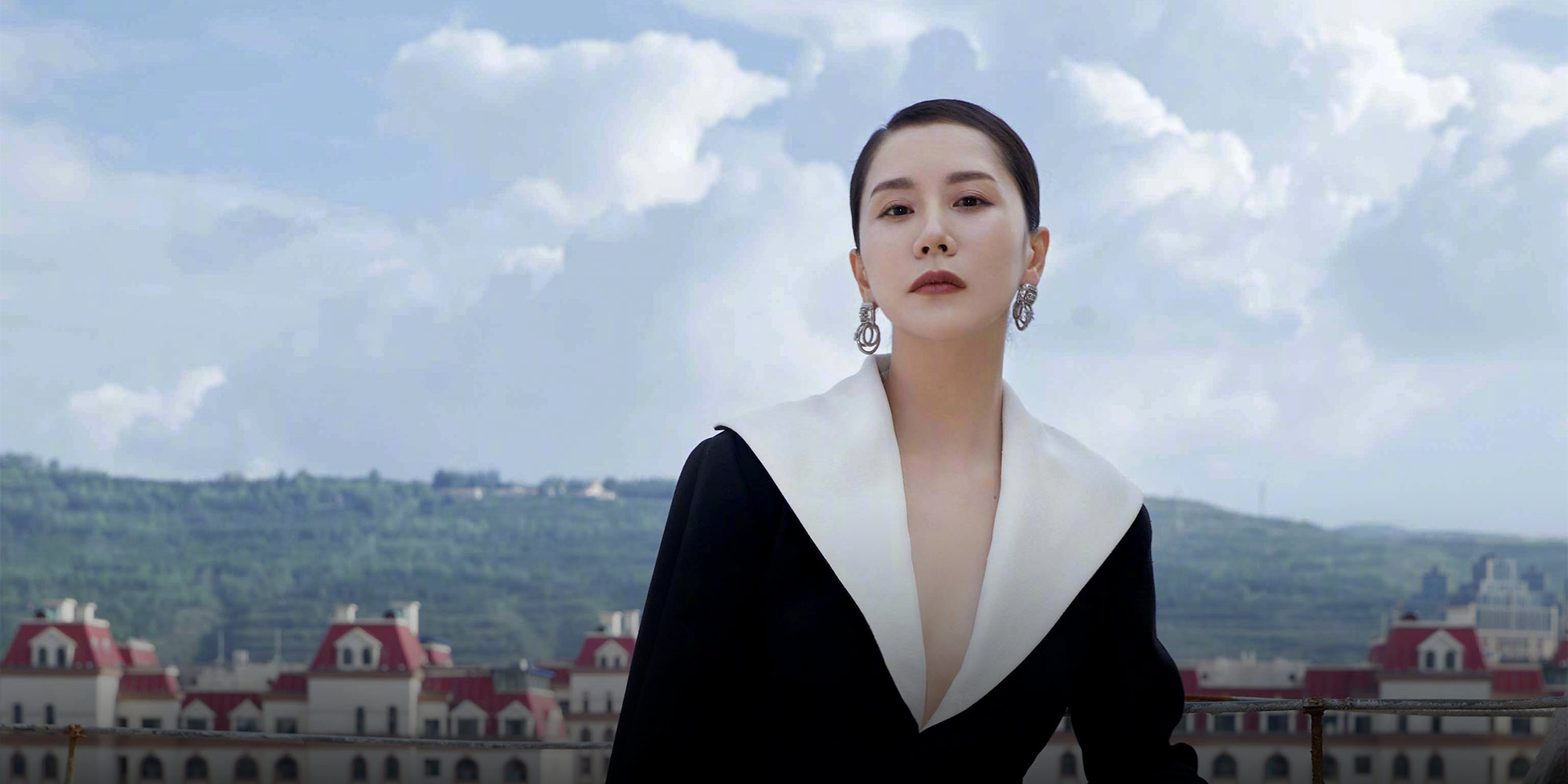 NEWS
Luxury Fashion Brands in China Embrace Middle-Aged Actresses
A group that has long been missing from public view is regaining recognition in a sector that has mostly favored young faces.
During an award ceremony in 2020, Hai Qing called out ageism in China's entertainment industry and demanded more work opportunities for middle-aged actresses. It seems that more than just television and film producers were listening to the 44-year-old celebrity.
Two years later, Hai has been regularly collaborating with top global high-end fashion labels such as the French brand Chanel and Italy's Max Mara. Known for her roles in blockbuster drama "Return to Dust" and TV series "Dwelling Narrowness," the actress was most recently seen in Chanel haute couture during the FIRST International Film Festival in August.
Hai is among a growing number of acclaimed middle-aged Chinese actresses now partnering with major international fashion brands, as they shift away from younger celebrities and embrace a more diverse group of influencers. Industry watchers attribute the change to the combined effects of China's steadily aging society, an evolving perception of beauty, and the escalating scandals involving "little fresh meat" idols.
During the last decade, Chinese consumers have exponentially fueled the growth of global luxury brands, which have often been using younger and handsome male celebrities — hence the moniker "little fresh meat" — with hundreds of millions of fans to market their merchandise. But that relationship has quickly soured as high-profile names, including pop star Kris Wu and actor Li Yifeng — they were the faces of Louis Vuitton and Prada — have been embroiled in scandals following allegations of rape and soliciting of prostitutes, respectively.
Experts say such scandals, which usually lead to economic losses, legal issues, and bad publicity for brands, have made them reconsider their approach. Many labels are now partnering with middle-aged actresses, which was a mainstream practice before they started to work with "little fresh meat" idols, financial outlet Jiemian reported.
And, unlike before, big brands are not just vying for celebrities with global recognition — like Gong Li and Maggie Cheung. They're now collaborating with actresses exerting local influence.
"A slowing economy paired with closed tourism" are among the main reasons for the change, Yanie Durocher, founder of POMPOM, a Shanghai-based digital creative agency focused on navigating brands into China's marketplace, told Sixth Tone. Luxury fashion brands are expanding the age range of their potential consumers and adopting a more localized marketing strategy amid a near total stop on outbound travel due to the pandemic.
And there are several fashion labels that now have the once "invisible" middle-aged actresses representing them.
Last month, Gucci collaborated with 43-year-old actress Yin Tao to promote its Dionysus shoulder bag just before her latest release "Home Coming." The Italian fashion powerhouse also cooperated with 53-year-old Jiang Wenli to promote its 1955 shoulder bag in January, while Swiss luxury watchmaker Breitling named 43-year-old actress Yao Chen its global ambassador — also the first Chinese actress in the role — this year.
Another reason why fashion brands may be gravitating to middle-aged women for endorsements is a demographic shift in their consumers, analysts say. While China's luxury market is still dominated by a relatively young group, their existing clientele are gradually entering their 30s and 40s.
Half of China's luxury consumers were over the age of 40 in 2021, according to Chinese research agency Qianzhan. In addition, China's retirees, some of the youngest in the world, are also a valuable consumer group for luxury brands thanks to their disposable income and abundance of spare time.
Iris Chan, partner and head of International Client Development at Switzerland-headquartered Digital Luxury Group, told Sixth Tone that brands diversifying their collaborations is less about mitigating the risks related to working with specific types of celebrities and more about driving better consumer engagement. And they're doing so by working with more varied ambassadors and tapping into different creative ideas to shape brand messages.
"It is always better not to put all your eggs in one basket, and instead work with a range of personalities to expand your reach and appeal to a wider audience," she said. "This does not just mean working with different types of celebrities across age ranges, but even partnering with athletes, virtual idols, or other related professionals to deliver the right messages, at the right time," she added.
Apart from the demographic shift, the trend also underlines the country's evolving attitude toward age and beauty. This shift in mindset has partly been propelled by the popularity of hit variety shows such as "Sisters Who Make Waves" and TV series "Nothing But Thirty," with both shows featuring middle-aged actresses.
Durocher said that discussions on social media, along with more awareness about women's empowerment, has helped in gradually shattering prejudices associated with appearances and age. She said such trends are mostly notable in bigger cities across China.
"As more women are entering executive level-positions and wage gaps are narrowing, we're starting to see more openness regarding beauty and age," she said.
Editor: Bibek Bhandari.
(Header image: Actress Hai Qing wearing Chanel, August 2022. From @海清 on Weibo)