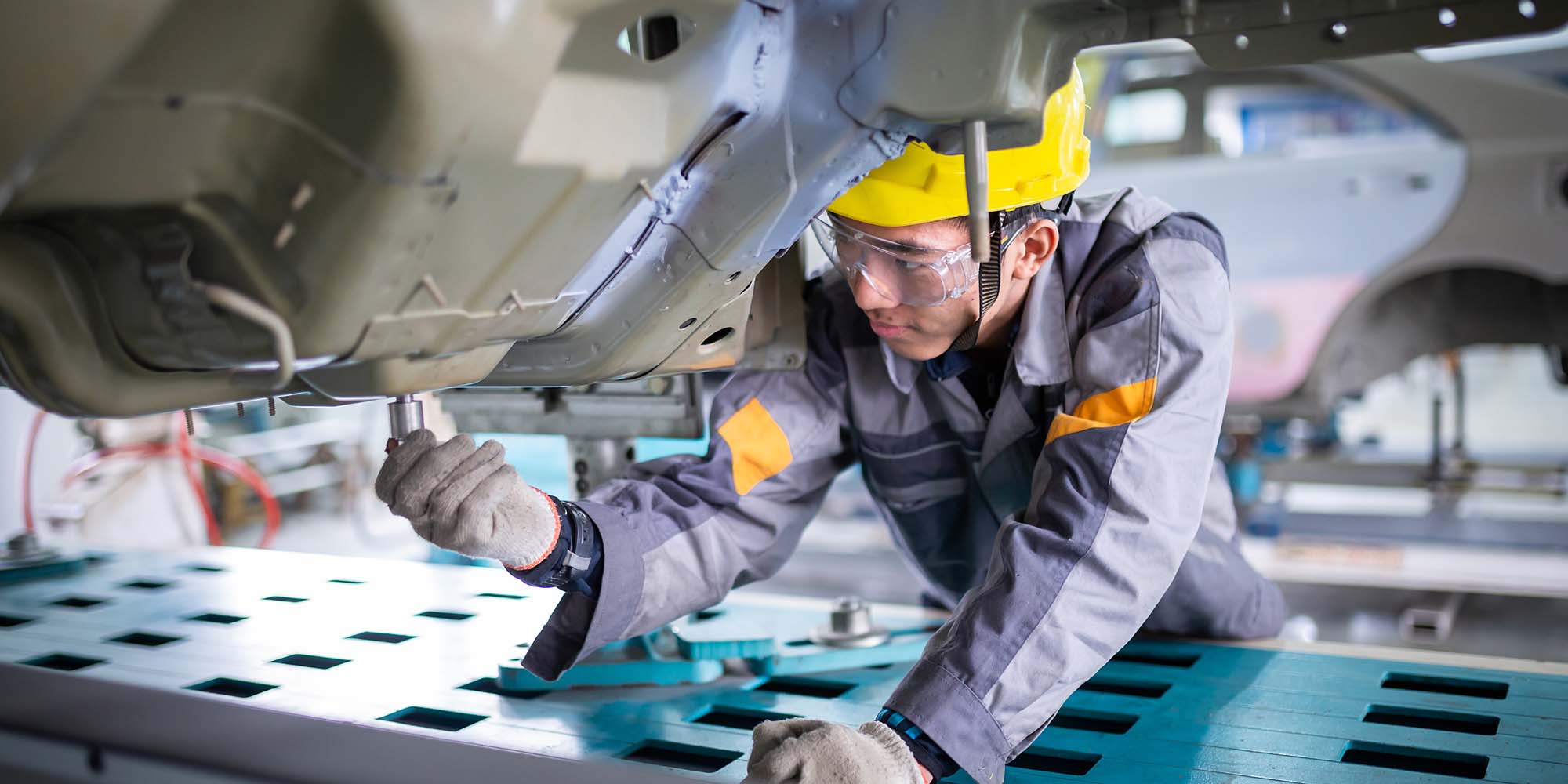 NEWS
China Offers Perks to Make Blue-Collar Jobs More Attractive
A skilled worker shortage has prompted authorities to entice the younger demographic with better pay and professional titles.
China's top policymakers are turbocharging their initiatives to make blue-collar jobs more attractive as the country wrestles with a skilled worker shortage.
The Central Committee of the Communist Party of China and the State Council on Friday jointly announced a raft of new measures to encourage young people in joining the blue-collar cohort, such as improving vocational education and upgrading the compensation system and social status of skilled workers.
Various social entities and organizations have been encouraged to set up vocational schools, which were traditionally dominated by the state and leading enterprises. The guideline aims to enhance the income distribution system by attaching more importance to the value of skills and techniques and upgrading the professional title system for skilled workers.
China had some 200 million skilled workers — 26% of the country's total workforce — in 2021, according to government data. They are expected to account for more than 30% of the country's total workforce by 2025, with one-third of the skilled workers being high-skilled, Friday's announcement said.
However, the country has been facing a shortage in its blue-collar workforce over the past years. Some 83% of manufacturers were struggling to find skilled workers in the first half of 2022, data from human resources firm China International Intellectech Corporation shows, with manufacturers mostly losing skilled workers to sectors providing flexible hours.
He Wei, a digital talent specialist and chief executive officer of consulting agency Macro Management Consulting, told Sixth Tone that there was a conspicuous structural imbalance in China's workforce. She said that improvements in income distribution and the professional title system would incentivize skilled talents to help resolve the imbalance.
"Skilled personnel will play a greater role in China's manufacturing industry, which is undergoing a digital transformation," she said. "In the future, skills and academic education will become two parallel channels for recognizing talent."
The popularity of higher education in China, propelled by college enrollment expansion over the past few decades, has made it difficult to fill blue-collar positions in many sectors. While China's youth unemployment rate is hitting a record high, tens of millions of skilled jobs such as machinists and salespersons go unfilled, exacerbating the outlook for the country's flagging economic growth.
Experts partly attribute the shortage to the long-held stigma against blue-collar — or "technically skilled" — jobs, which are generally considered inferior and reserved for those with a lower level of education. In comparison, jobs in the civil service or teaching are more favored due to the stability and respect attached to such positions.
Editor: Bibek Bhandari.
(Header image: A student learns to repair a car at a vocational school in Foshan, Guangdong province, Dec. 5, 2019. VCG)