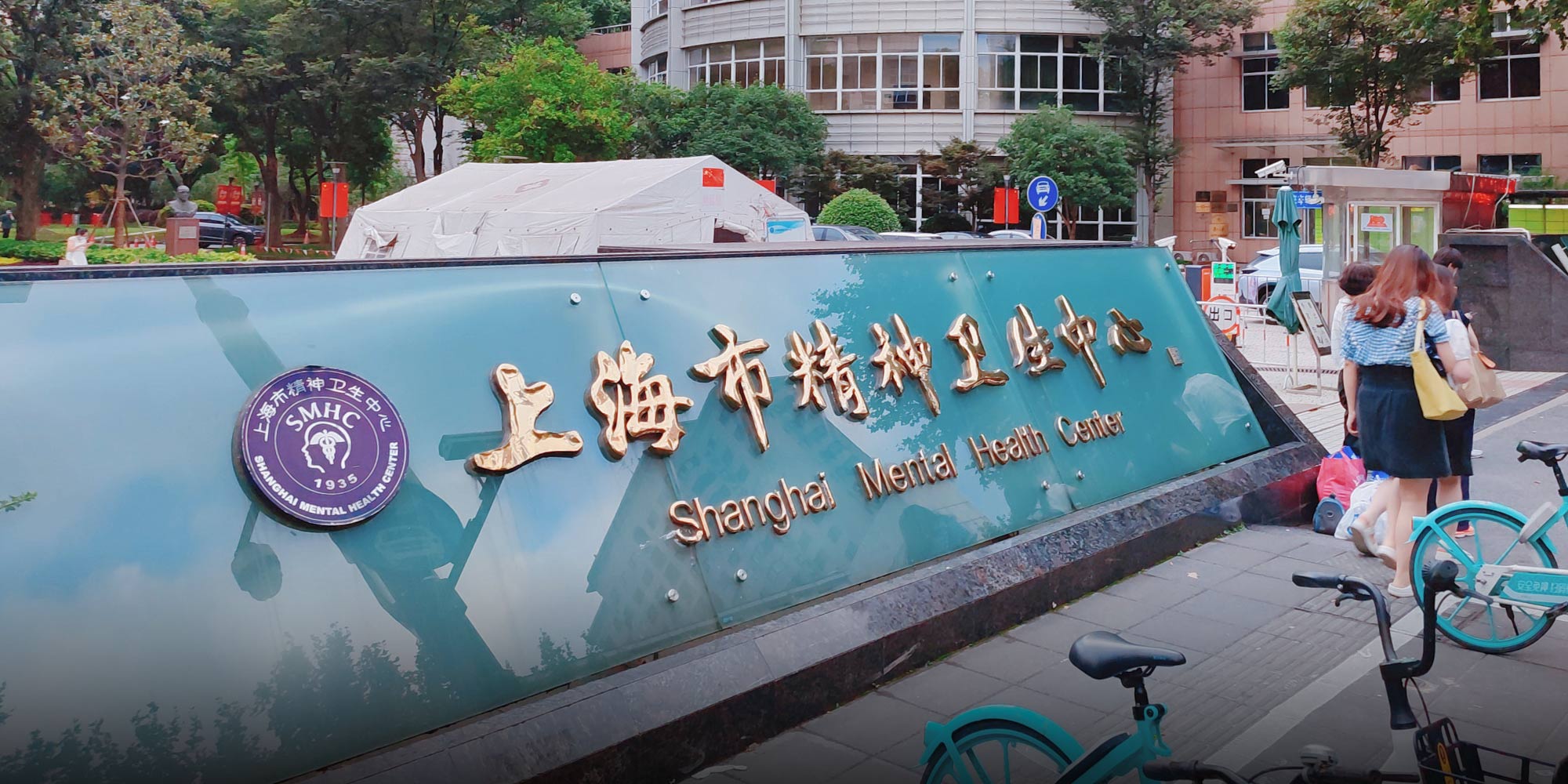 VOICES & OPINION
What Do Counseling and Cosmetology Have in Common?
The answer is very little. But in China, their licensing requirements were almost identical.
October 10 is World Mental Health Day. This week, Sixth Tone is looking at the realities and challenges of mental health care in China.
Just a few short years ago, visitors to the Shanghai Mental Health Center, where I work, would come in secret. Seeing a psychiatrist or psychotherapist was something to be ashamed of — a sign of weakness, rather than of strength.
Today, we might be China's unlikeliest viral "check-in" spot. Visitors post pictures of themselves holding "No. 600" coffees and milk teas — a reference to our address, No. 600 South Wan Ping Road — on social media, while masks featuring our name and logo are sought-after accessories. Even our mooncakes, printed with our logo and sold to employees through the hospital canteen ahead of Mid-Autumn Festival, have become collectibles.
If it's not already obvious, Chinese attitudes toward mental health have changed significantly in the past decade. This shift is in large part due to the ongoing pandemic, which has caused widespread feelings of fear, anxiety, irritability, depression, anger, and despair. Together with the country's strict pandemic prevention and control measures, it has exacerbated emotional and mental problems and stimulated demand for professional services like psychotherapy and psychological counseling.
Unfortunately, the suddenness of this demand has caught mental health professionals and regulators off guard. China's psychological counseling industry is in a state of chaos, with no national standard for its practice, no authoritative accreditation or certification process for practitioners, and no professional organization or group empowered to oversee counselors and ensure compliance.
Although a few health care institutions offer professional psychological counseling, psychotherapy, and psychiatric services, these are concentrated in a handful of cities and simply cannot meet the mental health needs of a country as large and diverse as China. In the absence of better options, there has been a boom in unofficial and unregulated "counseling clinics." The area around our hospital is now home to several such clinics, which generally operate outside regulators' purview and often charge more for their services than public institutions.
Starting a counseling clinic in China isn't fundamentally different from opening a barbershop. There are no professional licensing requirements; all any aspiring counselor needs to do is register their shop with the local market supervision authority. Unsurprisingly, no one knows how many of the counselors at these private clinics have received specialized training in the field.
Even those who are "certified" are not necessarily qualified. In 2001, the Ministry of Human Resources and Social Security introduced the country's first psychological counselor certification program. Offered through a biannual nationwide examination, the certification fell into the "commercial service" category. This meant counseling was treated like any other labor skill, such as cosmetology or baking. All it required was a few months of training and a passing grade.
Between 2002 and 2017, hundreds of thousands of people across the country received their psychological counseling certification. But what kind of professional counseling services could they really offer with only a basic knowledge of counseling picked up in a few months?
China thankfully did away with this certification in 2017. Psychological counseling nowadays is increasingly viewed as a form of health care, and there is a growing agreement that it needs to be held to higher standards. But in the five years since the psychological counseling certification was eliminated, the country has yet to come up with a reasonable replacement licensing program, and a majority of the counselors operating in the private sector today entered the industry on the back of that now-defunct certification.
Another major problem with these commercial counseling agencies is their very nature as private businesses. That's the thing about mental health care: the more professional the service provider, the harder it is for them to make money. Formal counseling is a time-consuming, individualized service, and qualified counselors must make time to attend continued education and training programs to keep up with advances in the field. All of that costs money while reducing the number of clients you can see.
For patients, the proliferation of unqualified, profit-seeking clinics is a serious problem. Low-quality counseling services aren't just a waste of money, they can also be dangerous. Part of any real counselor training program is learning which cases can be handled through one's own services, and which require a referral to other psychotherapists or psychiatric institutions. Counselors unqualified to make those judgments can do real harm to people with more serious mental illnesses.
Addressing the issues plaguing China's counseling industry will not be easy. First, the country needs to designate an administrative authority to oversee the profession, ideally one with expertise in regulating health care. That body can then take the lead in setting new regulations for the industry and auditing practitioners.
One potential option would be to empower an industry organization or professional association to help supervise counselors. That is the typical practice in many Western countries, though any such group would need to be authorized by national law or a regulatory body to operate in China. Regardless, delay is no longer an option. Given the growing demand for mental health services, it's long past time for China to take mental health care seriously.
Translator: Katherine Tse; editors: Wu Haiyun and Kilian O'Donnell; portrait artist: Zhou Zhen.
(Header image: The gate of Shanghai Mental Health Center, 2021. Chen Yuyu/VCG)