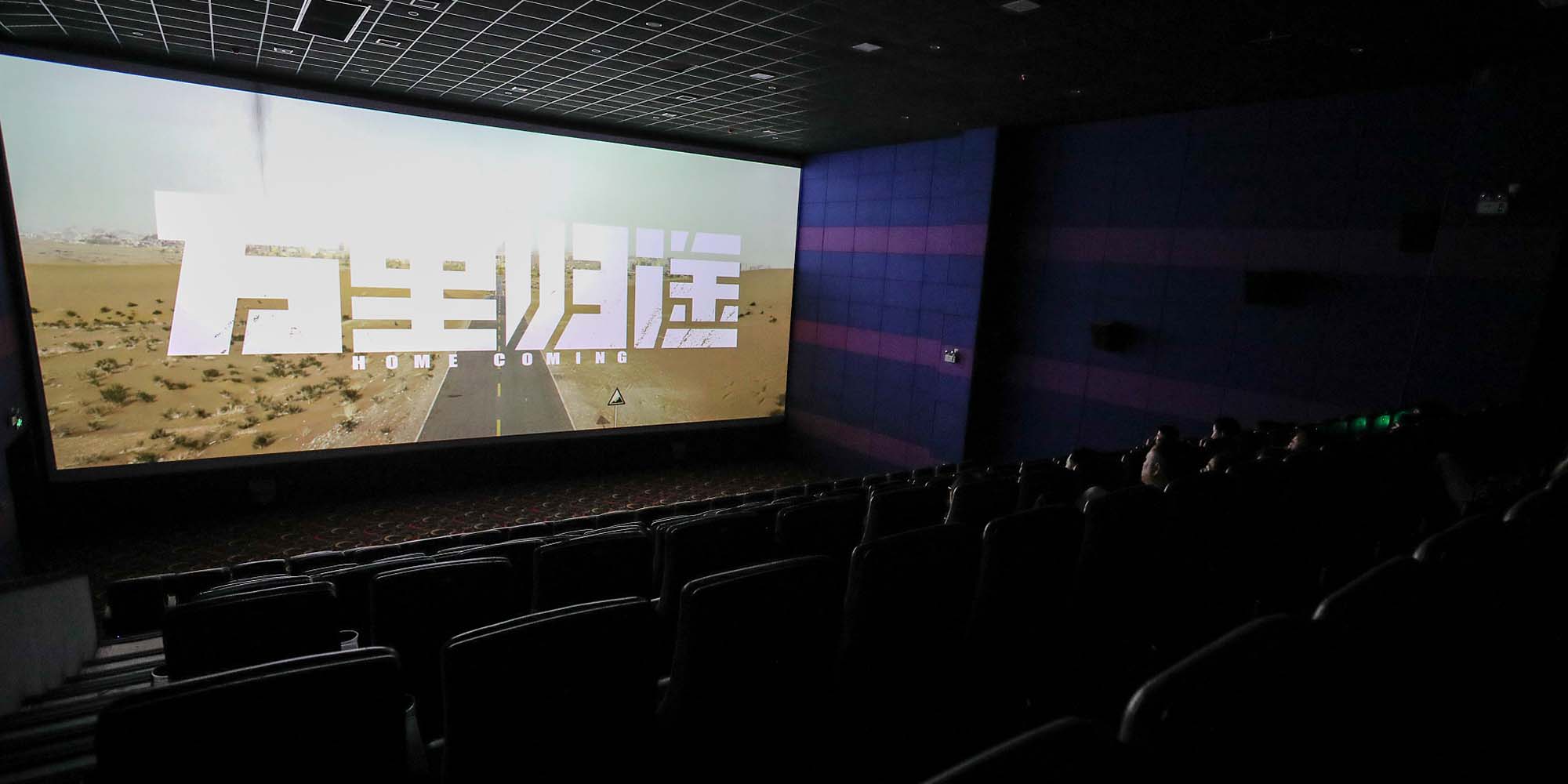 NEWS
Patriotic Movies Dominate China's Holiday Box Office, Again
"Home Coming" has become the latest chest-thumping blockbuster to score a big hit at the Chinese box office. But overall ticket sales are lagging compared with last year's National Day holiday.
China's box office is once again being dominated by patriotic blockbusters during the National Day holiday, with the highly rated "Home Coming" leading the charge.
The movie — a high-octane drama about the evacuation of Chinese nationals from a war-torn African nation — has raked in over 820 million yuan ($115 million) in ticket sales as of Wednesday afternoon since its release last Friday.
But the holiday has been an overall disappointment for China's struggling cinemas, as analysts expect this year's box office to fall short of last year's 4.2 billion yuan. So far, total takings — including pre-sales — have reached just over 1.1 billion yuan, with "Home Coming" accounting for 62% of that figure.
Inspired by China's response to the 2011 Libyan civil war, "Home Coming" follows two Chinese diplomats as they attempt to coordinate the rescue of Chinese nationals from a fictional African state that is descending into conflict. The film has proved a genuine hit with viewers, receiving an average rating of 9.6 out of 10 on the ticketing app Maoyan. Many have praised its stunning visual effects and the performance of its cast.
One viewer, surnamed Lin, told Sixth Tone Wednesday that the movie had changed her perspective of China's diplomatic corps. "Initially, I thought diplomats were just helping them board the plane back to China," she said. "But after watching this film, I realized that they were risking their lives to overcome many difficulties in a foreign country."
"Home Coming" is just the latest blockbuster to score a hit in China by playing on patriotic themes. Over the past few years, a string of chest-thumping movies have generated massive revenues, including the "Wolf Warrior" franchise, "The Battle at Lake Changjin," "The Eight Hundred," and "My People, My Country."
This year, patriotism was always likely to rule the day: Of the seven films released on National Day, three have patriotic themes. (Three of the other four are animated children's movies.)
The other two patriotic movies — "Ordinary Hero" and "Steel Will" — have grossed over 100 million yuan and 46 million yuan, respectively, as of Wednesday afternoon, according to ticketing platform Dengta.
"Ordinary Hero" tells the story of doctors, police officers, and crew members who work together to rescue an injured boy in the Xinjiang Uyghur Autonomous Region. In "Steel Will," the Communist Party of China unites and leads the working class to develop the country's fledgling steel industry.
Yet this year's offerings look unlikely to revive the fortunes of China's film industry, which has taken a battering during the pandemic.
In 2020, cinemas were mostly closed throughout the first half of the year. However, the National Day holiday sparked a partial recovery as cinemas recorded nearly 4 billion yuan in sales — nearly 20% of the annual box office.
Last year, the National Day holiday box office was even higher, driven by the smash hit "The Battle at Lake Changjin." The three-hour war drama earned a total of 3.3 billion yuan during the holiday, and also set a new single-day box office record, beating the 2017 blockbuster "Wolf Warrior 2."
But China's box office sales have performed poorly throughout 2022, with frequent outbreaks of the highly infectious Omicron variant leading to widespread lockdowns. There were hopes that the October holiday would reverse this slump, but industry insiders say that now looks unlikely given current sales trends.
"I know this is a predictable patriotic movie, but watching a movie like this on National Day makes me feel I should cherish the moment and be grateful," another viewer in Shanghai told Sixth Tone after seeing "Home Coming."
Editor: Dominic Morgan.
(Header image: People watch "Home Coming" at a cinema in Zunyi, Guizhou province, Oct. 2, 2022. VCG)