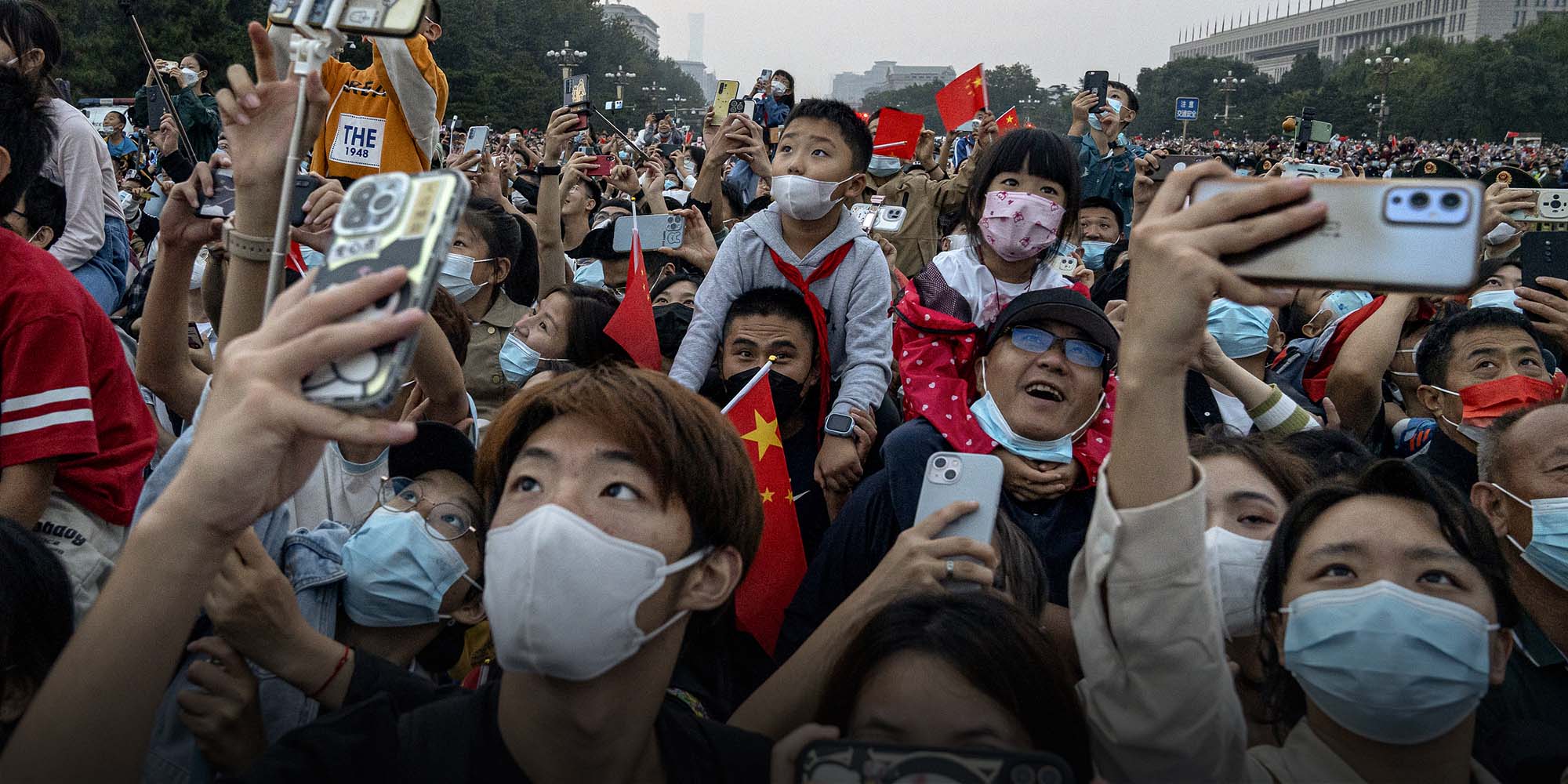 MULTIMEDIA
National Day 2022: A Mix of Patriotic Fervor and Pandemic Controls
China is passing another muted public holiday, as authorities maintain tight travel restrictions.
China celebrated the 73rd anniversary of the founding of the People's Republic with a variety of public events on Oct. 1. Thousands gathered overnight in Beijing's Tiananmen Square to see the famous flag-raising ceremony; thousands more did the same in Tianfu Square, in the southwestern city of Chengdu.
Yet the rest of the weeklong public holiday looks set to be muted, as many local authorities have imposed heavy travel restrictions in the name of controlling COVID-19. Anyone travelled to Xishuangbanna — a popular tourist destination in southwest China's Yunnan province — may face seven days of centralized quarantine when returning back.
Many Chinese have decided to travel to local resorts instead. Others are meeting up with elderly relatives to celebrate the Double Ninth Festival — a day for paying respect to senior citizens, which coincides with the National Day holiday this year.
Editor: Dominic Morgan.