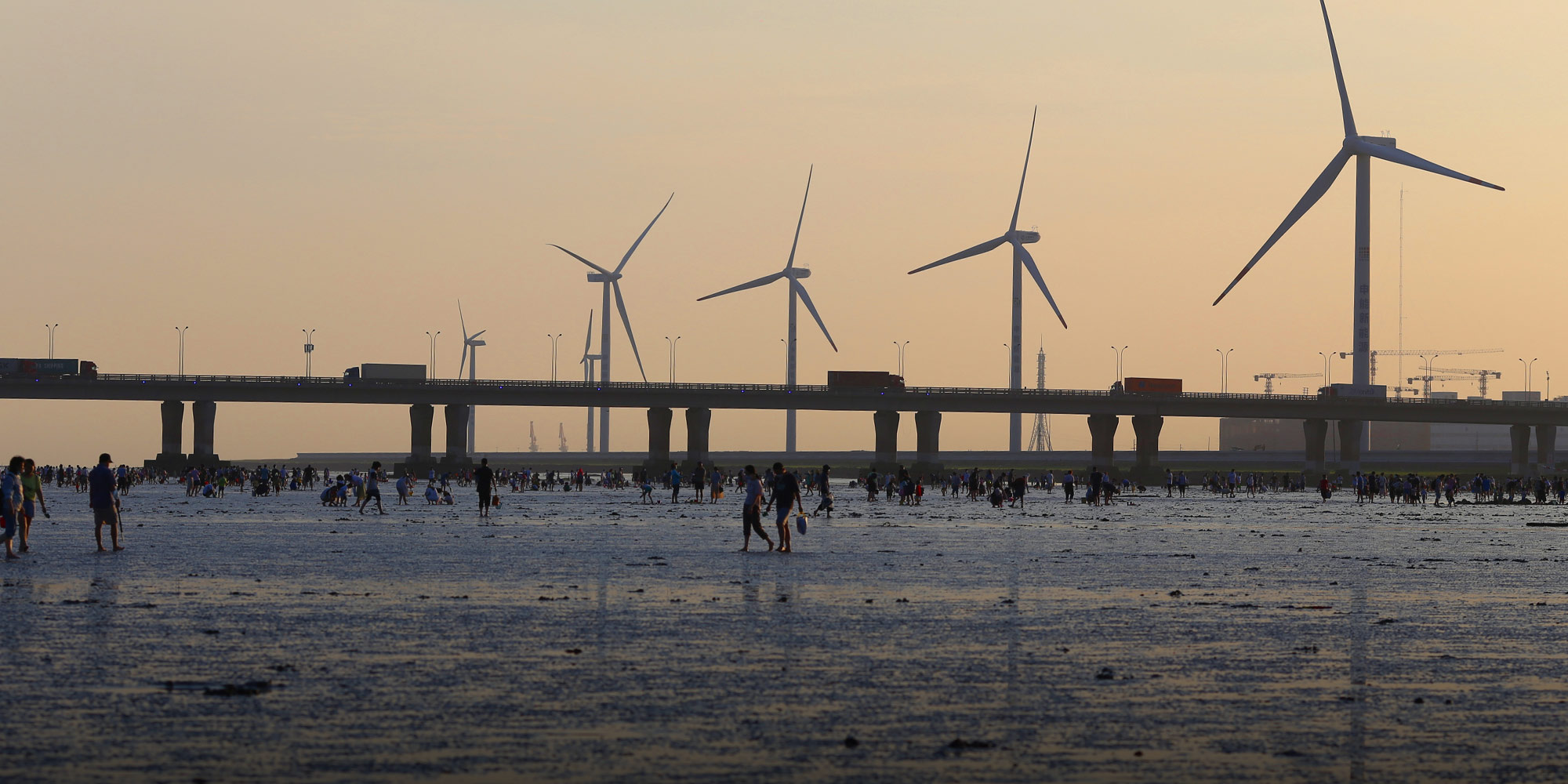 NEWS
Global Business Leaders Give Advice for a Greener Shanghai
Using offshore wind power to fuel green hydrogen production will create "unlimited opportunities" for green energy transition.
New energy sources of hydrogen and wind power are cleaner alternatives that will help China in achieving its carbon neutral goals, business leaders from global enterprises suggested in papers compiled for the annual meeting of the International Business Leaders' Advisory Council for the Mayor of Shanghai.
IBLAC members, including German industrial engineering conglomerate ThyssenKrupp AG, U.S. automobile manufacturer General Motors, and Belgian steel wire and coating firm Bekaert, have filed 38 papers to the 34-year-old gathering that has served as a think tank for the country's financial center. This year's meeting will be held on Oct. 7.
Although hydrogen has been partially applied in China, its high price, technological bottlenecks in storage and transportation, and limited application scenario of hydrogen fuel cells have prevented large-scale commercial application, according to Martina Merz, board chairwoman and chief executive officer of Thyssenkrupp AG.
"Shanghai could encourage enterprises and research institutions to work on key innovation topics that break through bottlenecks, so that research results could be commercialized as quickly as possible," Merz wrote in the report.
Combining green hydrogen with offshore wind will create "unlimited opportunities," according to Jürgen Tinggren, board chairman of Bekaert.
While most of the wind power generated today is from onshore wind farms, the share of offshore wind is projected to grow exponentially and reach 50% of the total wind power generation by 2050, according to Bekaert's report.
Tinggren expects the adoption of offshore wind power will further boost the generation of green hydrogen, which is produced via the electrolysis of water, using renewable energy sources like wind.
Green hydrogen currently represents a very small portion of hydrogen production. In comparison, "gray or brown" hydrogen, which is produced by using fossil fuels, represents 95% of global hydrogen production.
In addition to energy alternatives, the global business leaders also made suggestions on broader issues ranging from boosting sustainable consumption for reducing consumption-based emissions to the urgency to ramp up financing for a global green transition.
(Header image: A wind power station in Nanhui District, Shanghai, June 2022. Ruan Jincheng/VCG)