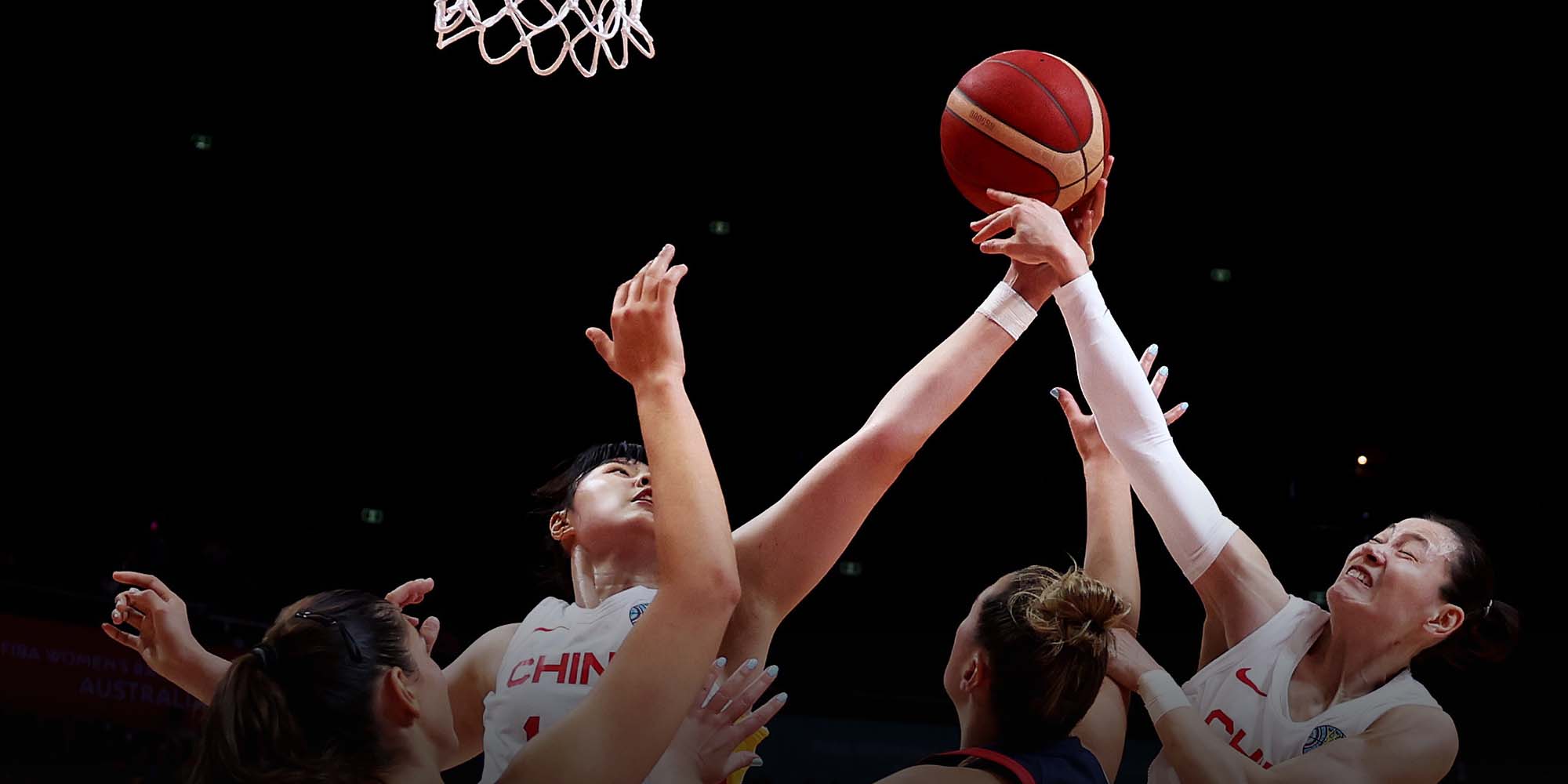 NEWS
Team China Makes Breakthrough Win in Women's Basketball World Cup
China's female athletes have won wider public recognition, but they still fall short on pay compared with their male counterparts.
Chinese sports fans and social media users are hailing the country's women basketball players for their sporting prowess after the national team reached the World Cup semi-finals for the first time in 28 years.
Team China advanced to the FIBA Women's Basketball World Cup semi-finals Thursday after a 85-71 victory over France. The last time the team was this close to winning the world championship was in 1994, when they were defeated by Brazil in the final.
The women's basketball team became a trending topic on microblogging platform Weibo soon after the win, with 14 related hashtags drawing over 350 million views as of Friday afternoon. Many said they were overcome by the team's positive energy and team spirit.
"They have outstanding tactics, a winning strategy, and flawless teamwork," one user commented. "It's an absolute treat to watch such a game."
The Chinese women's basketball team has time and again wowed fans with their winning streaks during regional competitions. Team China has won the FIBA Women's Asia Cup 11 times since the tournament started in 1965, only ranking behind South Korea.
The players were recently in the spotlight during the 2021 Tokyo Olympics. They were the only Chinese team of the "big three ball sports," namely football, basketball, and volleyball, to advance to the knockout phase.
Despite achievements on the court, the basketball team has, however, struggled to attract public attention, especially from the commercial sector. After the latest win, many social media users called for more sponsorships and better wages for the female players compared with their "underperforming" male counterparts.
Earlier this year, social media users also applauded the Chinese women's soccer team after a historic win at the 2022 Asian Football Confederation Women's Asian Cup final, while demanding their pay be equal to male players.
The wide appreciation for the women's basketball team comes as many female athletes have become public idols. While skier Eileen Gu, gold medalist at the Beijing Winter Olympics, is seen by many as a "product of intergenerational female self-empowerment," another gold medalist shot-putter Gong Lijiao has been hailed for "correcting" beauty standards during the Summer Games in Tokyo.
After their historic win, the Chinese women's basketball team will face off against host country Australia on Friday. While supporters at home cheer them on, the players have said they will be determined to give it their best shot.
"It's worth all the hard work and we will keep fighting toward the bigger goals," said player Yang Liwei on Weibo after the quarter-final match.
Editor: Bibek Bhandari.
(Header image: Yang Liwei and Li Yueru of China compete for a rebound with France players during the 2022 FIBA Women's Basketball World Cup quarter-final match between China and France at Sydney Superdome, in Sydney, Australia, Sept. 29, 2022. Mark Metcalfe/Getty Images/VCG)