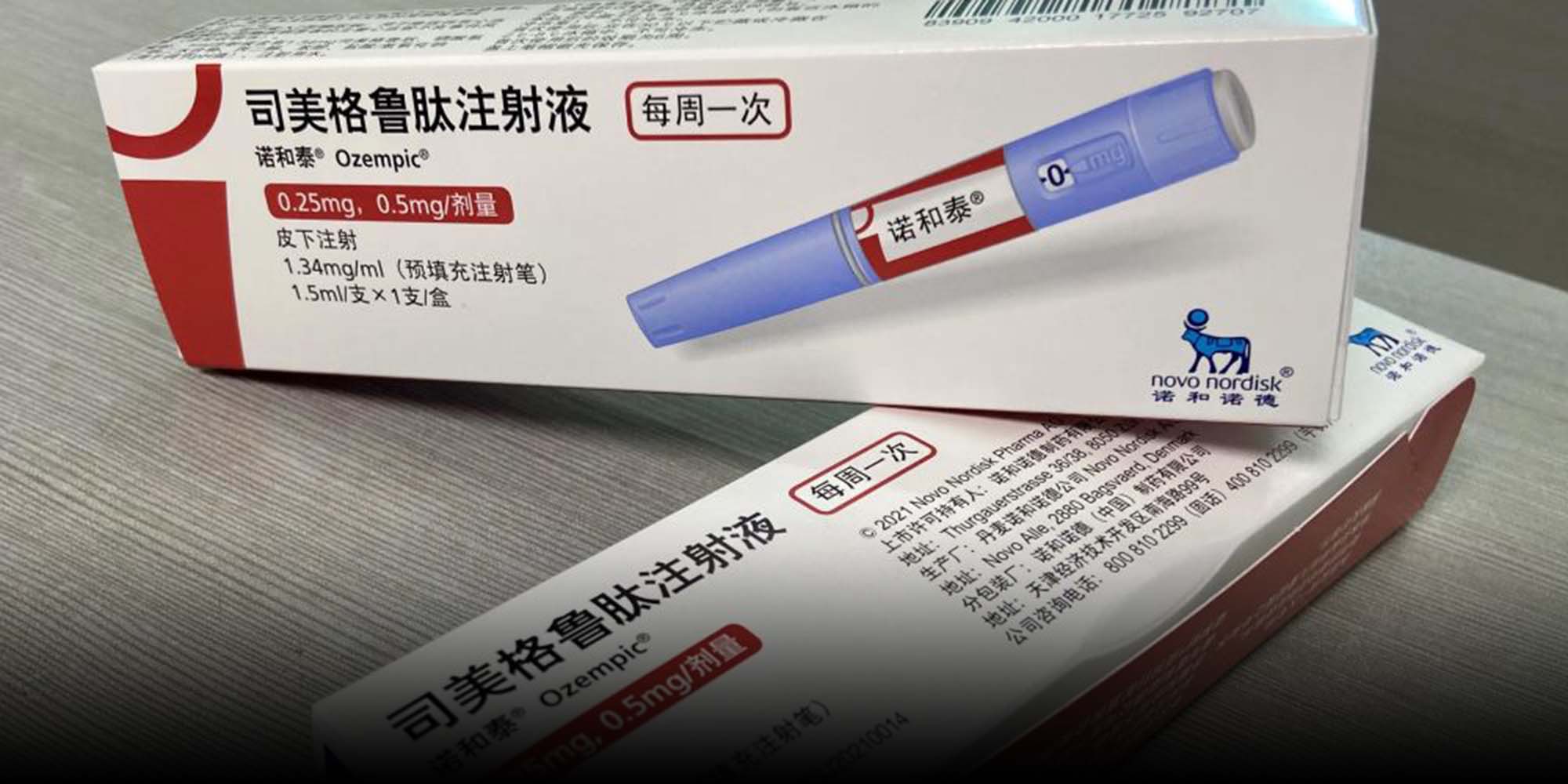 NEWS
Fixated on Weight Loss, Some Chinese Snap Up Diabetes Drug
The prescription medicine is being sold in underground markets and on e-commerce platforms for double the price.
Chinese consumers wanting a quick weight loss fix are turning to a diabetes drug, raising concerns over the misuse and potential side effects from unsupervised prescriptions.
The buying frenzy for semaglutide, an injectable drug, has surged over the past months, as online users flood social media platforms with glowing reviews of the "elixir" weight loss product, domestic outlet Guancha reported Tuesday. But along with the praise it has received, people have also shared the various types of discomfort they have felt after taking the medicine, which is normally used to treat Type 2 diabetes and obesity.
China approved the use of semaglutide for Type 2 diabetes patients in 2021, while the country's drug evaluation department approved its clinical trials for treating chronic weight management in adults in September. Developed by a Danish pharmaceutical company and sold under the brand names Wegovy and Ozempic, the drug is only available through prescription, though its recent popularity has attracted scalpers facilitating an illicit market.
Several online posts purport semaglutide's weight loss effectiveness, with many turning to the drug to keep up with the country's prevailing "beauty standard" that favors "skinny aesthetics." A 32-year-old woman who wished to remain anonymous told Sixth Tone that the two doses of Ozempic, which she bought from scalpers, has helped her lose 11 kilograms in a month and that she was "satisfied" with her decision.
The popularity of semaglutide in China follows similar trends in other countries such as the United States and Australia. After viral TikTok videos shot up demand for the drug in Australia, the country's medicine and therapeutic regulator said it was creating a shortage for diabetic patients who need it the most.
With rising demand in China, the price for semaglutide has also soared. A one 1.5 millimeter Ozempic injection that costs around 500 yuan ($70) at hospitals is being sold for nearly 1,000 yuan on e-commerce platforms like Taobao, with one vendor telling Sixth Tone that buyers can purchase it with other people's prescriptions.
Meanwhile, some users of Ozempic have raised red flags online, complaining of discomfort ranging from nausea to slight depression after taking two doses of the injection. Medical experts have also warned people about self-administering the drug, which they suggested could increase the risk of developing tumors and cancer.
"The medicine is not for everyone," said Chen Yi, a doctor at West China Hospital in the southwestern city of Chengdu, in a short video shared on Xiaohongshu, underscoring that it would prove harmful for people with certain medical conditions.
Editor: Bibek Bhandari.
(Header image: Medicine for diabetes is used as weight loss pill. From Weibo)