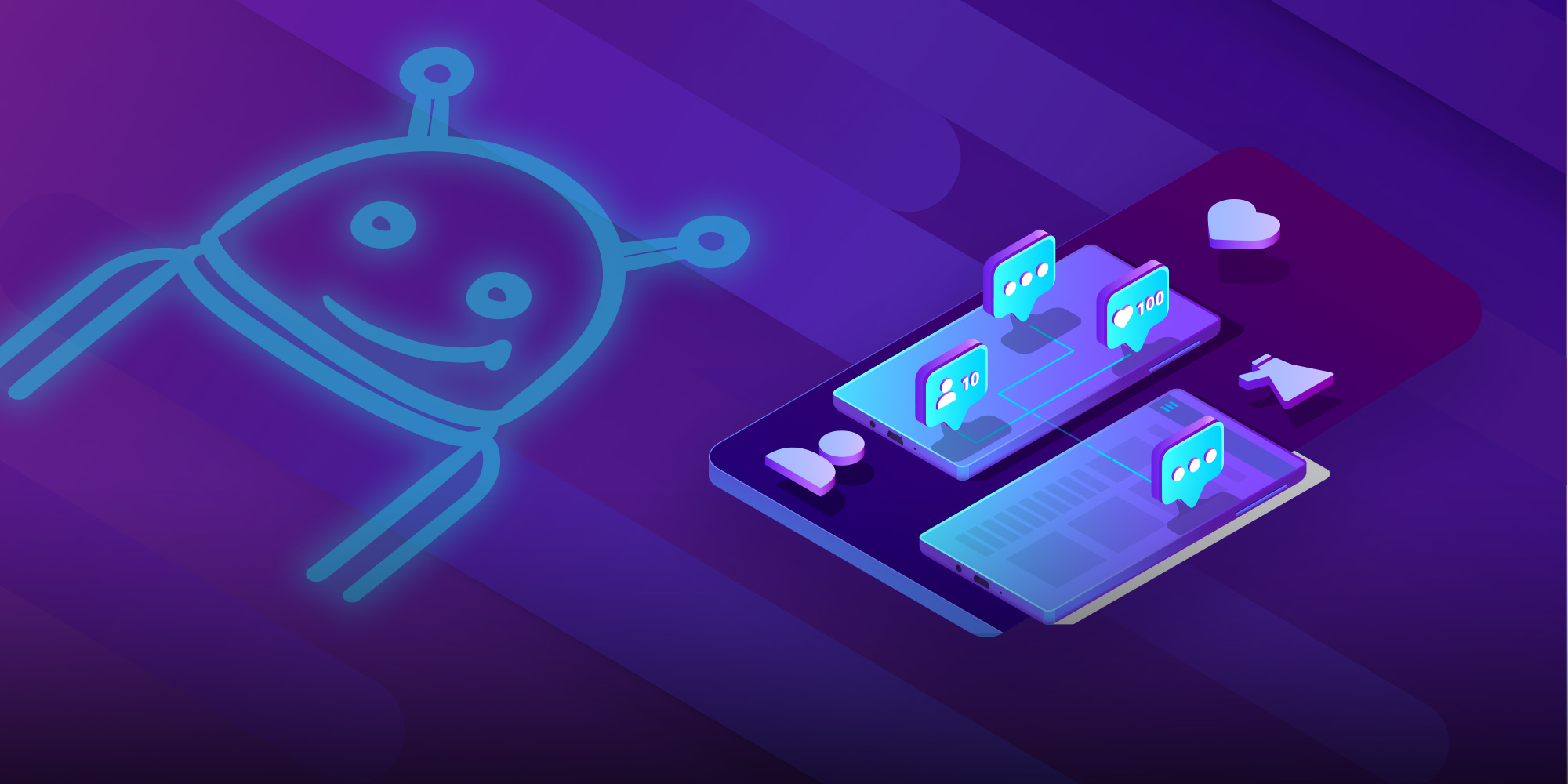 VOICES & OPINION
The Real Story Behind China's Battery-Draining Push Notifications
Five years ago, a powerful government body set up a new organization and tasked it with bringing an end to pushy phone notifications. Why didn't it work?
On Aug. 19, Chinese mobile app developers looking for the homepage of the Unified Push Alliance — an organization once founded and backed by the powerful Ministry of Industry and Information Technology to regulate push notifications — discovered the site had disappeared. In its place was a meme depicting Huawei, Xiaomi, Lenovo, Samsung, and other major Android-based cellphone brands gleefully gathered around a tombstone that read: "UPA, 2017-2020."
A day prior, Chinese media outlets had reported that the organization's domain name had come up for sale. The domain was snapped up almost immediately — apparently by someone with both a grudge and a sense of humor.
It was an ignominious, if not surprising, end for an otherwise noble project, at least for the time being. As the meme suggested, the UPA has all but disappeared from the discourse over the past two years. Similar to scam telephone calls in the United States or e-mail prior to the development of effective spam filters, Android users in China have long complained about the deluge of battery-draining, distracting push notifications afflicting their phones. What they might not know is that the notifications are an unforeseen consequence of Google's exit from the Chinese market in 2010.
The mobile computing market Google left bears little resemblance to what we have today. In 2010, the most used mobile operating system in China was Symbian; messaging app WeChat, which now boasts over 1.2 billion active users, would not be released for another year. The most talked-about aspect of Google's move was how it would change Chinese users' online search habits.
Twelve years on, however, the ramifications of Google's decision have proven far more lasting than anyone could have imagined — not because of searches, but because of China's continued reliance on the company's Android operating system. More than 80% of Chinese smartphones run Android, which is built around Google apps and services largely inaccessible on the Chinese mainland.
For many users, the absence of the Google Play Store and Gmail is little more than a mild inconvenience. For others, it hardly ever crosses their minds. Because they've never even used Google's services before, they don't have the sense that they could be missing out on anything. But there's one Google service that's proven both difficult to replace and increasingly impossible to ignore: push notification management.
In China, smartphone users routinely receive more than a hundred such notifications every day, regarding all manner of things, from text messages to product discounts and breaking headlines. On most Android phones and in Apple's iOS, these notifications aren't directly sent by apps, but by the operating system itself. Notifications are sent by developers to Apple or Google's servers, which then transfer the message directly to the user through the operating system.
This is important because it means that users can still receive notifications from apps even if the programs aren't running in the background, resulting in huge battery savings.
Chinese variants of Android cannot use Google's push notification services. This means there are only two ways for Chinese smartphone users to receive prompt notifications: a universal intermediary server, much like how Google operates, or letting the apps stay open in the background so that they can always send notifications to users.
The former would be a massive undertaking. Only industry giants like Huawei and Xiaomi could rally the support needed from developers to make such an effort viable, but other handset manufacturers are unlikely to sign on to a platform run by a direct competitor. Instead, most developers opt for the second route. Even phone manufacturers themselves prefer to keep their proprietary apps running in the background.
As a result, users, who are often unaware just how many applications are simultaneously running on their phones, frequently complain that their phones' battery life isn't nearly as good as advertised, and that they are susceptible to overheating or crashing.
Direct push notifications are also highly profitable for developers. Google has standards for apps using its push notification services. For instance, they must be categorized and displayed so that users can distinguish private messages from advertisements. But in the Chinese Android market, centralized norms like this don't exist, and many domestic phone manufacturers' proprietary app stores are relatively lax in terms of what kind of notifications they allow. Therefore, app developers have carte blanche to decide the frequency and nature of their notifications — a power they often abuse by spamming users with ads.
With a Google return nowhere on the horizon, some users set their hopes on the establishment of a unified push notification management platform, backed by the government to ensure compliance. In 2017, the Ministry of Industry and Information Technology, as the main regulatory body overseeing mobile phone manufacturers, founded the UPA and tasked it with defining a series of uniform standards for push notifications. Hardware manufacturers such as Huawei, Xiaomi, Oppo, and Samsung, as well as developers like Tencent and Alibaba, were all present at the launch ceremony.
Yet, although the alliance determined a set of guidelines and announced that several major manufacturers were already on board, there has been a conspicuous lack of enthusiasm from developers over the past five years. Even Tencent, one of the alliance's founding members, didn't bring WeChat — arguably the most important app in China — into compliance, instead preferring to leave the app running in the background. After a decade, many modern Chinese apps are designed to run in the background, both for notifications and data collection purposes.
The UPA's fade into irrelevance points to a key issue in China's regulatory environment. Although the MIIT used its authority to convene a meeting with manufacturers and developers — and even held a high-profile launch ceremony — ensuring compliance still proved difficult. Truly resolving China's push notifications problem would require immense financial sacrifices on the part of both manufacturers and developers. Manufacturers benefit from having their own app stores, while developers earn revenue from pushing ads to their users. Outside China, Google can rely on its size and stature to get its way, but in China, there's no one company dominant enough to play such a decisive role — only a motley crew of rivals all vying for a bigger share of the same market.
On Sept. 16, Chinese media reported the relaunch of the UPA website, this time under a new domain and name: the United Push Working Committee. It's hard to say what this means for the future of the group — the new site is no longer accessible — but it may not matter. Consolidating the domestic Android phone market through stronger means would be beyond the jurisdiction and interests of most governments, even one with powers as sweeping as China's. This absence of a singular force with the authority, will, and competence necessary to consolidate China's fractured Android phone market likely doomed the UPA to failure. As one user joked on question-and-answer platform Zhihu, "Let's just build aircraft carriers instead. They're easier than this."
Translator: Lewis Wright; editors: Cai Yineng and Kilian O'Donnell.

(Header image: Visual Generation and vectarpocket/VCG, reedited by Sixth Tone)