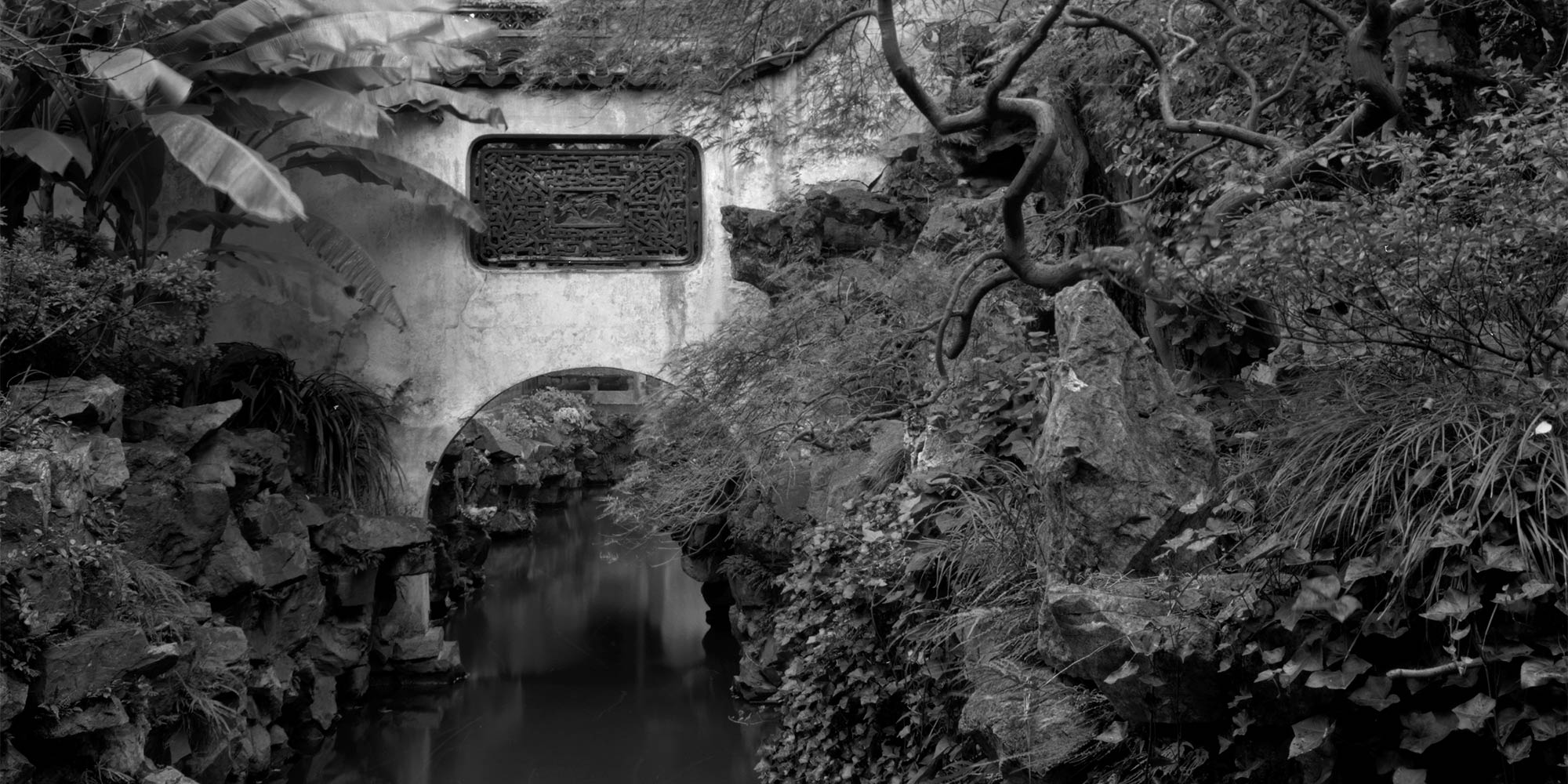 MULTIMEDIA
J.R.R. Tolkien and the Magic of Chinese Gardens
The English writer's concept of "Faërie" can help us understand the unique aesthetics of China's traditional gardens, as my new art project explores.
Editor's note: Forest parks, People's Parks, historic French parks, formal Chinese gardens, downtown pocket parks ... Shanghai's 532 parks make up the most extensive system of public space of any Chinese city. In this series, Sixth Tone explores how people relate to green space in the megacity.
It was a chilly spring morning when I walked into the Yu Garden, or yuyuan, for the first time as an adult.
Of course, having grown up in Shanghai, I'd often been to the area around Chenghuang Temple, which is a crowded space full of shops and street stalls. But I have no recollection of ever visiting the city's most famous ancient garden itself.
I was there on that day in early 2016 to meet Dr. Ding Feng, an expert on China's literati gardens, who had asked me to have tea with her in Yu Garden. As it turned out, there was no tearoom inside the garden, so instead we sat on the "bench for beauty" (meirenkao) drinking bottled mineral water.
Opposite us, across a small pool of water, was a huge artificial mountain made of rocks taken from Huangshan, a famous mountain range in eastern China. Ding told me that this was the only surviving work by Zhang Nanyang, a master creator of artificial mountains who lived during the late 16th century.
But I was keen to put history to one side, and experience China's traditional gardens in a more direct way — and this was also one reason why Ding had invited me to Yu Garden.
Since 2015, I have been traveling the Jiangnan region of eastern China, photographing the area's famous literati gardens. But this project — titled "Faërie" — is not designed to simply present the gardens themselves; it aims to capture the aesthetic experience they embody and create.
Literati in imperial China built their retirement homes with secluded, private gardens hidden inside their courtyards. These gardens were man-made environments designed to provide an escape from the outside world. The renowned sinologist James Cahill once wrote that spending a day in a Chinese garden, a thousand years could pass outside.
In this sense, the literati who built these gardens were creators of "secondary worlds," in the sense that English writer and philologist J.R.R. Tolkien describes in his famous essay "On Fairy-Stories." In this work, Tolkien wrote that fairy story authors create a "Faërie" realm that follows its own law, free from the "domination of observed 'fact,'" and into which our minds can enter and find "escape and consolation."
In a similar way, Chinese gardens were designed to be three-dimensional secondary worlds, into which we can physically enter and escape from reality. After all, in the Ming Dynasty play "Peony Pavilion," it was in a garden that the fair maiden dreams of her true love and later awakes from death for him.
Nowadays, the literati gardens are popular tourist attractions, but in my project I try to transform them back into mysterious realms — as they were originally intended to be.
I've been back to Yu Garden several times since that first visit. One of my favorite spots is Yu Le Xie, a small pavilion above a narrow waterway. On the other side of the waterway, there is no bank, but a white wall with a semicircular opening at water level, which barely provides a glimpse of the water beyond. I could sit in the pavilion and watch the goldfish disappearing into that opening for hours. It is a truly mysterious experience.
The visits to Yu Garden also led me to discover Qiuxia Garden, another traditional garden in Shanghai. When people talk about literati gardens, they usually think about Suzhou, an eastern Chinese city that's famous for its magnificent courtyard homes. But Shanghai is also part of the Jiangnan region, and there used to be many gardens in the city.
Qiuxia Garden was built by the Gong family during the 15th century, and today the whole place is open to the public. Many consider the garden's main attraction to be Peach Blossom Lake. Its name might have been inspired by Tang Dynasty poet Li Bai's poem "A Gift to Wang Lun," but it often makes me think of "Peach Blossom Spring," an ancient Chinese fable by Tao Yuanming.
This tale describes a village hidden deep inside a peach forest, at the source of a spring. For centuries, Ming and Qing Dynasty literati idealized the village as a pure, otherworldly realm.
I often wonder whether, by naming the garden Peach Blossom Lake, its creator was expressing his desire to withdraw from society. As the architect Tong Jun wrote in his essay "Chinese Gardens": "The Chinese garden is not built as a playground for a multitude of people … It is essentially for contemplation and solitude."
Zhou Yang is an independent photographer and translator from Shanghai, China. Her work — which focuses on themes including memory, cultural heritage, and myth — has appeared at photography festivals across China and the world, such as Lianzhou Foto and the Jimei x Arles International Photo Festival.
Editors: Dominic Morgan and Ding Yining.
(Header image: Yu Garden, from the series "Faërie." Courtesy of Zhou Yang)
Click here to read more.